To make sure you get incredible results every time, we consulted one of our curry bibles, Rick Stein's India, to bring you our top 5 tips to make a flavoursome curry from scratch.
Pastes
A mini food processor makes light work of turning garlic and ginger, with a splash of water, into pastes, which are used throughout the book. However, for smaller quantities, or if you don't own a mini processor, you can use a microplane grater to finely grate ginger or garlic. Or you can crush the garlic, either by chopping finely with a sharp knife or using a garlic crusher.
Chillies
When a recipe calls for fresh green chillies, I am referring to the same type throughout the book. These are the fairly mild, large green chillies that vary between about 6cm and 12cm in length, and between a forefinger and thumb in thickness. They're widely available in supermarkets and vegetable shops but seem to vary considerably in their 'hotness'. I've often noticed that in winter in the UK they seem extra mild. Taste a small piece before adding to the dish; if it's very hot then remove the seeds or use a little less; if it's too mild then add more.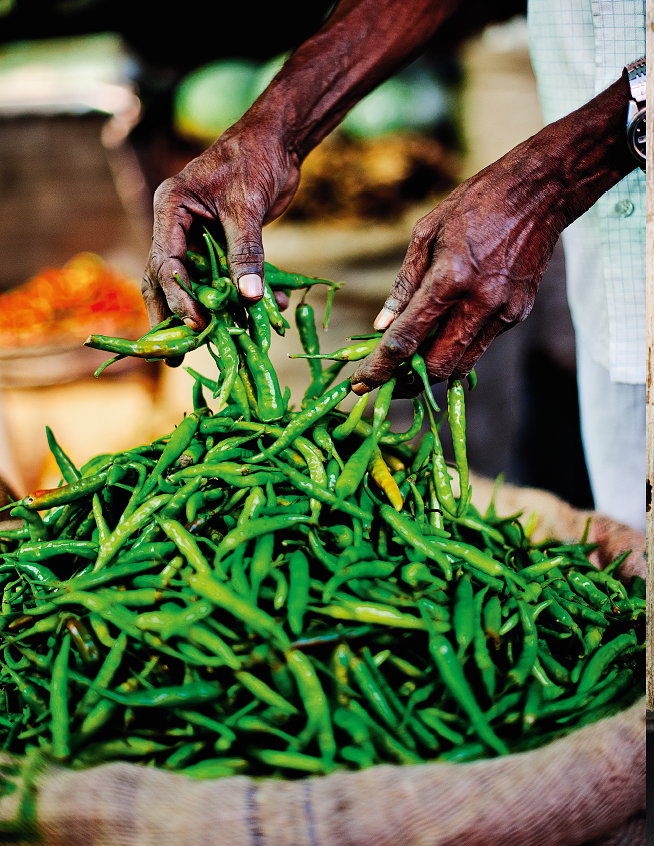 Chicken
Supermarket free-range chickens have a great deal more fat than Indian chickens, and they don't come close to reproducing the flavour and texture of Indian chicken dishes. For a more authentic taste, try poussins instead. They are bonier, so you need to increase the amount you buy. To replace 1.5kg free-range chicken, use 2.25kg poussin, which is about 5 birds. Or simply aim to serve a poussin per person (or half a poussin per person across a spread of dishes).
Onions
Onions and shallots are used widely across India, where they are a pale pink colour and generally smaller and slightly milder than either the brown or red onions in the UK. For eating raw, for example in a salad, I prefer to use red onions or shallots for their sweeter flavour and pleasing colour. But for most of the recipes in this book I found that the standard brown onions work perfectly well. However, and I cannot emphasize this enough, it is essential to cook the onions properly in order to bring out the sweetness and flavour that provides the base of so many of the recipes in this book.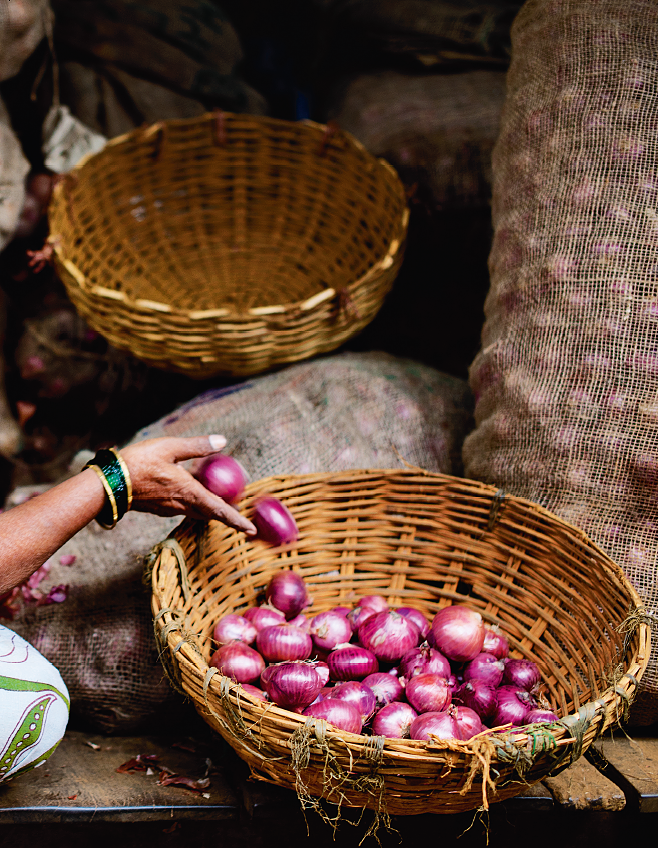 Toasting Whole Spices
This is normally done in a dry pan over a medium heat. For perfect results, toast the spices individually, such as for garam masala , but life is short and I find that if I attend to them carefully I can get away with doing them all together. The idea is to lightly roast the spices until they smell toasted, being careful not to let them burn. After this they can be ground in a spice grinder or using a pestle and mortar. You will notice that whole spices which you toast and grind yourself have a much finer aroma than any you can buy ready-made. Note that you never toast nutmegs.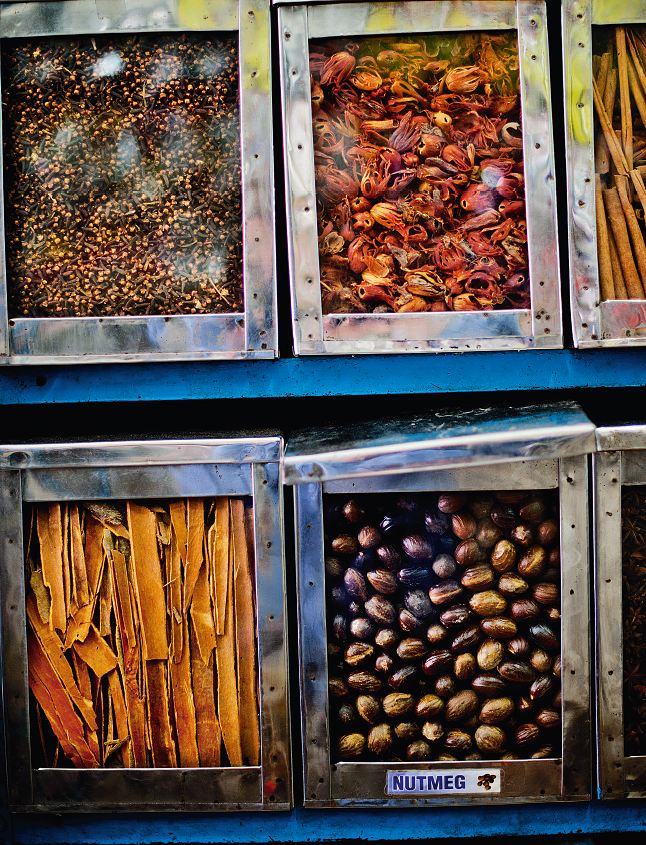 See Rick's curry recipes here: