During these strange times of isolation, more and more of us are cooking from scratch, we're cutting our food waste, shopping more from local food delivery services and making shop-bought staples from scratch (which means we're more able to reduce plastic too). Now, if ever, is the time we can start to pick up sustainable food habits that can serve us well long after our lives return to some resemblance of normality. If there's a silver-lining, it's certainly that!
If you've already started baking bread, what about making stock to cut food waste? Want to pick up new ways you can cut plastic? We're here to help with recipes, cookbooks and ideas to set you up for greatness!
1. How to bake bread
Making your own bread and other pantry staples is a great way to cut plastic packaging, and it can teach you new skills that will serve you well in the future. If the thought of baking bread seems daunting at first, start simple with no-prove Soda Bread or these herby flatbreads from Mary Berry's Quick Cooking.
James Morton's Brilliant Bread cookbook is a wonderful comprehensive guide to bread baking, and includes Easy Mug Bread and Pita Breads through to sourdoughs and focaccias. If you can't get hold of bread flour, don't worry – we've put together a guide to our favourite alternative bread recipes. And if you're ready to level up and start some sourdough baking, take a look at this guide to getting your starter going from Baking School, the cookbook from Bread Ahead.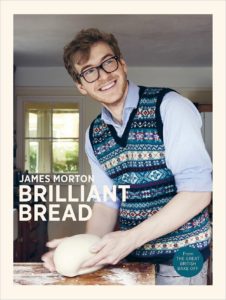 Brilliant Bread
Learn to make perfect bread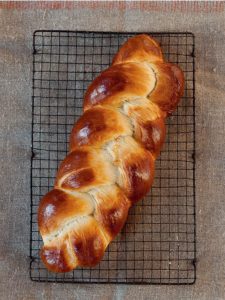 No-nonsense tips and tricks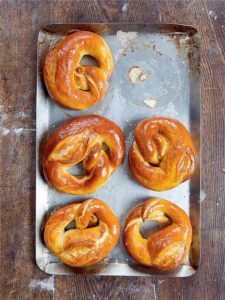 Simple recipes with impressive results
2. How to cook pulses & cut your meat intake
Pulses and bean sales are out the roof, which is a good thing. Kilo for kilo, they can feed more people than meat and require just a fraction of the resources needed to raise livestock. Beans and pulses are certainly the most economical and sustainable protein source, and can be a delicious substitute for meat at least a few times a week. Read this guide on what to cook with beans or check out Tami Hardeman's cookbook Power Pulses. We're cooking these Spiced Lentil Tacos this weekend.
Order a copy of Power Pulses here.
3. How to make stock (and cut food waste too)
Making stock is a wonderful way to stretch chicken carcasses or animal bones leftover from a Sunday roast, leaving you with a rich stock to make soups or stews or to cook grains. Try this beef bone broth recipe from the Souping cookbook, with nourishing ginger – and remember the longer you leave it to simmer, the more nutrients and minerals are extracted from the bones. For a vegetable stock, this is a great recipe.
4. How to cook flexibly from your fridge
Melissa Hemsley's latest cookbook, Eat Green, champions a flexible approach to cooking, which she believes is the key to planet-friendly eating. She'll teach you how to adapt recipes depending on what you've got in the fridge and cupboards, whether it's Sunday's leftover chicken, vegetable odds and ends or a half-empty baking cupboard – a great way to cut food waste and cut those carbon emissions. Try her Fridge-raid frittata recipe using whatever forgotten vegetables are lurking in the bottom of your fridge.
Order a copy of Eat Green here.
5. How to support local & eat more seasonally
Farmers, bakers, cheesemongers and dairies who once delivered to restaurants, cafés and pubs are now re-directing their seasonal produce to our homes via online delivery boxes. Wherever you are in the UK, now is a great opportunity to shop around to see which farmers and producers are delivering to your door, whether it's a farmer who you'd usually find at your local market or a nationwide box scheme.
Not only is supporting your farmers good for the local economy, it helps cut carbon-fuelled food miles and supports more sustainable farming methods that are better for our environment. If you enjoy meat, fish and dairy, this is a great chance to find the best quality and most sustainably-farmed produce that you can.
Read our sustainable online food delivery guide here.
Here are 10 more thrifty ways you can cut down on food waste.