The fig season runs from July to October in the United Kingom. We recommend you get your hands on as many of these velvety fruits as you can whilst they are plump, syrupy and in season. Use them in baking, salads or add them to summer and autumn cheeseboards. If you're lucky enough to have a glut of figs on your hands, consider drying them for later use, or making jams or compotes. 
Caramelised Fig Semolina Loaf from Taverna by Georgina Hayden
Enjoy the flavours of fig, orange and almond in this Cypriot loaf cake. It is wonderful for afternoon tea or dessert and best served with a healthy spoonful of Greek yoghurt.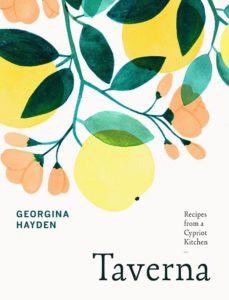 Taverna: Recipes From a Cypriot Kitchen
Feast your way through these authentic Cypriot recipes
Family favourite dishes for weekend feasts
Fresh and inspiring ideas for weeknight cooking
Cinnamon Pavlova, Praline Cream and Fresh Figs from Sweet by Yotam Ottolenghi and Helen Goh
A collection of fig recipes is not complete without an entry from Ottolenghi. This show-stopping Pavlova makes an excellent summer or autumn centre piece. 
Get your copy of SWEET here.
Fig and Frangipane Tarts from Rick Stein's Secret France by Rick Stein
Fig, frangipane and buttery pastry are a match made in heaven, as these French tartlets attest. Serve with a dollop of creme fraiche for a winning dinner party dessert.
Get your copy of Rick Stein's Secret France here.
Roasted Sweet Potatoes and Fresh Figs from Jerusalem by Yotam Ottolenghi and Sami Tamimi
Here's another Ottolenghi recipe for good measure. Sweet potatoes and figs combine perfectly with fresh spring onions and tart balsamic vinegar. This well-balanced salad makes a filling vegetarian meal.
Get your copy of Jerusalem here.
Fig, Caramel and Mascarpone Cake from Bake Me a Cake as Fast as You Can by Miranda Gore Browne
This stunning layer cake is a true celebration of figs. Fresh, chopped figs are stirred through the cake batter before baking and sandwiching together with whipped marscapone and caramel. 
Get your copy of Bake Me a Cake as Fast as You Can here.
Fig Salad from Eat Beautiful by Wendy Rowe
Serve your seasonal figs simply in this summer salad with burrata, rocket and basil. Get the very best figs you can for this recipe, they really are the star of the dish. 
Get your copy of Eat Beautiful here.
Fig and Lemon Verbena Tea Jam from The Modern Preserver by Kylee Newton
Preserve the fleeting fig season with this lip-smacking jam recipe. Use later in the year for canapés, cakes or simply slather on toast. 
Get your copy of The Modern Preserver here.