If you're playing host to New Year's Eve celebrations this year, check out our favourite recipes to help you party like it's 1999...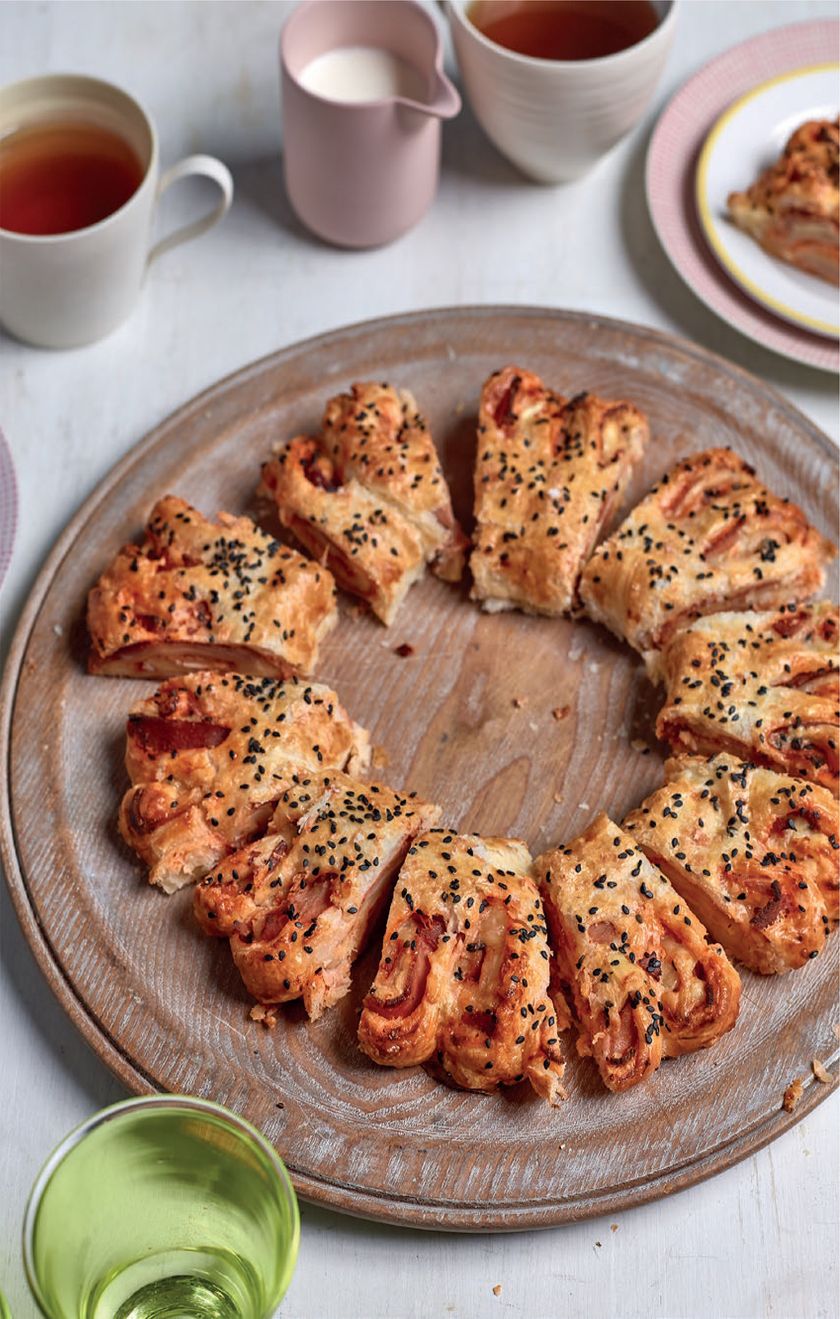 Ham and Cheese Crown from Nadiya's Family Favourites by Nadiya Hussain
With oozing cheese and crisp, buttery pastry, this deceptively easy ham and cheese crown is the ultimate tear and share centrepiece for your party spread.
Mushroom and Crispy Shallot Nachos from Cravings: Hungry for More by Chrissy Teigen
The ultimate crowd-pleasing snack with a delicious vegetarian twist, perfect to feed hungry party-goers. The crispy shallots can be made in advance, giving you more time to spend on other things before guests arrive.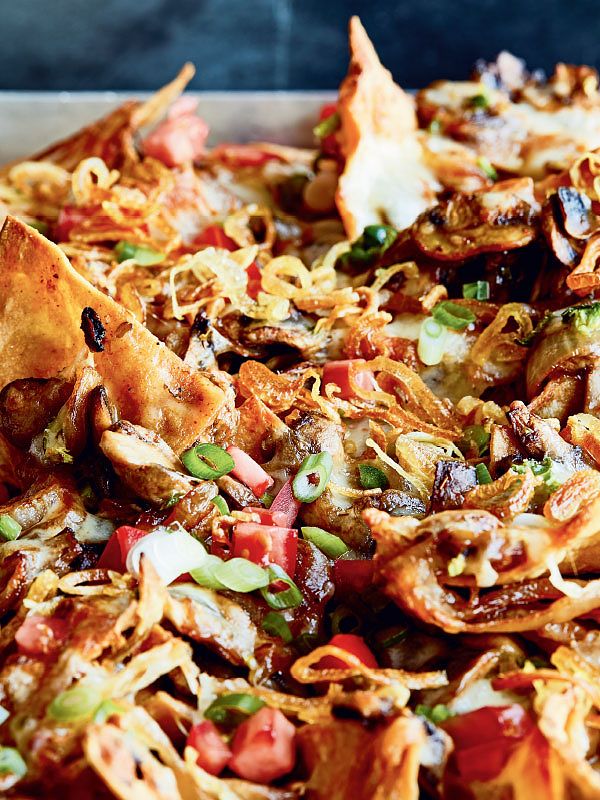 Steak Bites with Melty Blue Cheese Sauce by Chrissy Teigen
Topped with oozing melted blue cheese and coated in peppercorns, these bite-sized pieces of steak from Cravings are served on sticks making them perfect for passing around a busy party.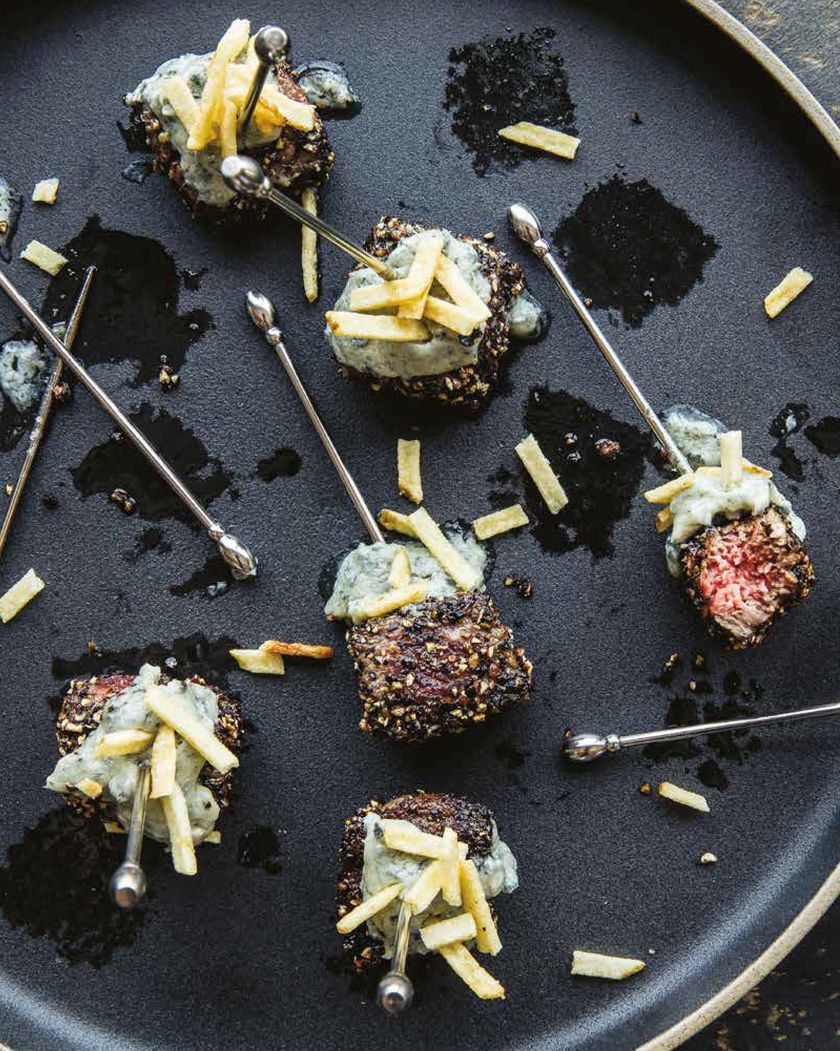 Deep-fried Coconut Prawns by Rick Stein
Coated in a delicious coconut batter, Rick Stein's Mexican Coconut Prawns from his latest cookbook, The Road to Mexico, are the perfect party food, served with a sweet papaya dipping sauce.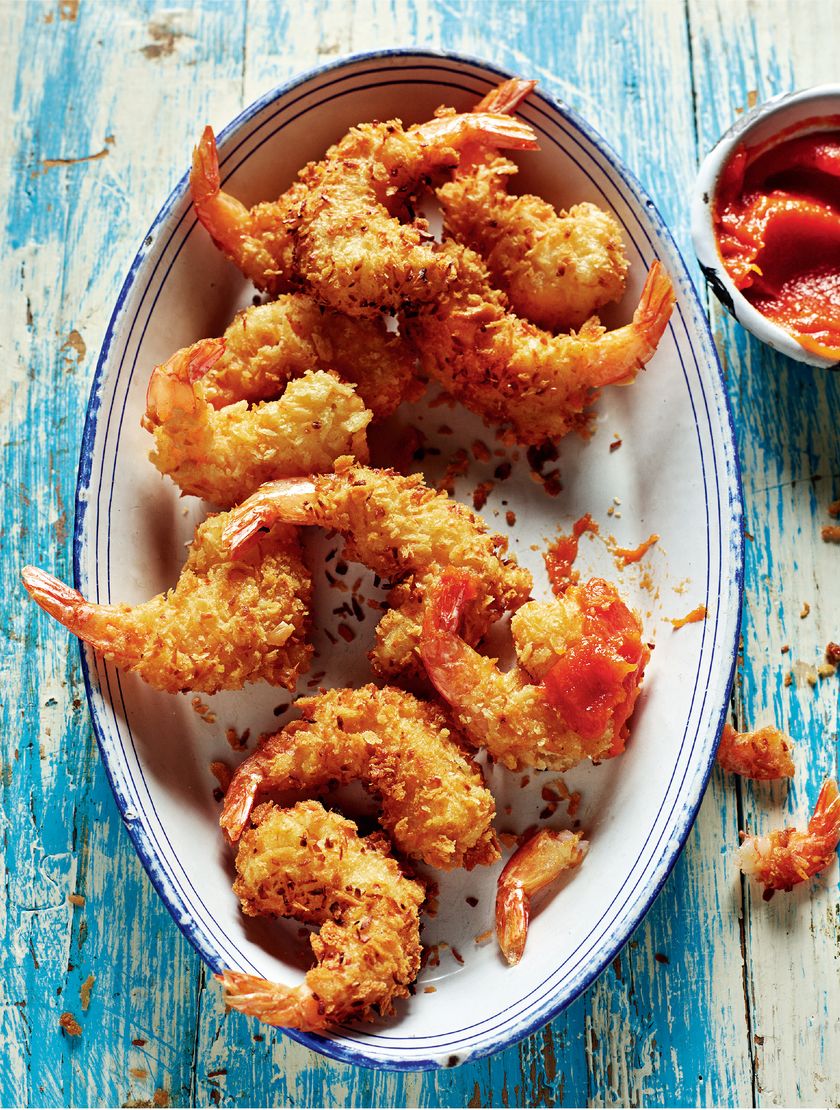 Cheeseburger Pretzel Bombs by Tasty
There are few things likely to be more impressive to your guests than Cheeseburger Pretzel Bombs. Yet, the recipe for these beauties from Tasty: Latest & Greatest is actually much easier than you might think but still tastes as brilliant as your last mouthfuls of 2018 should.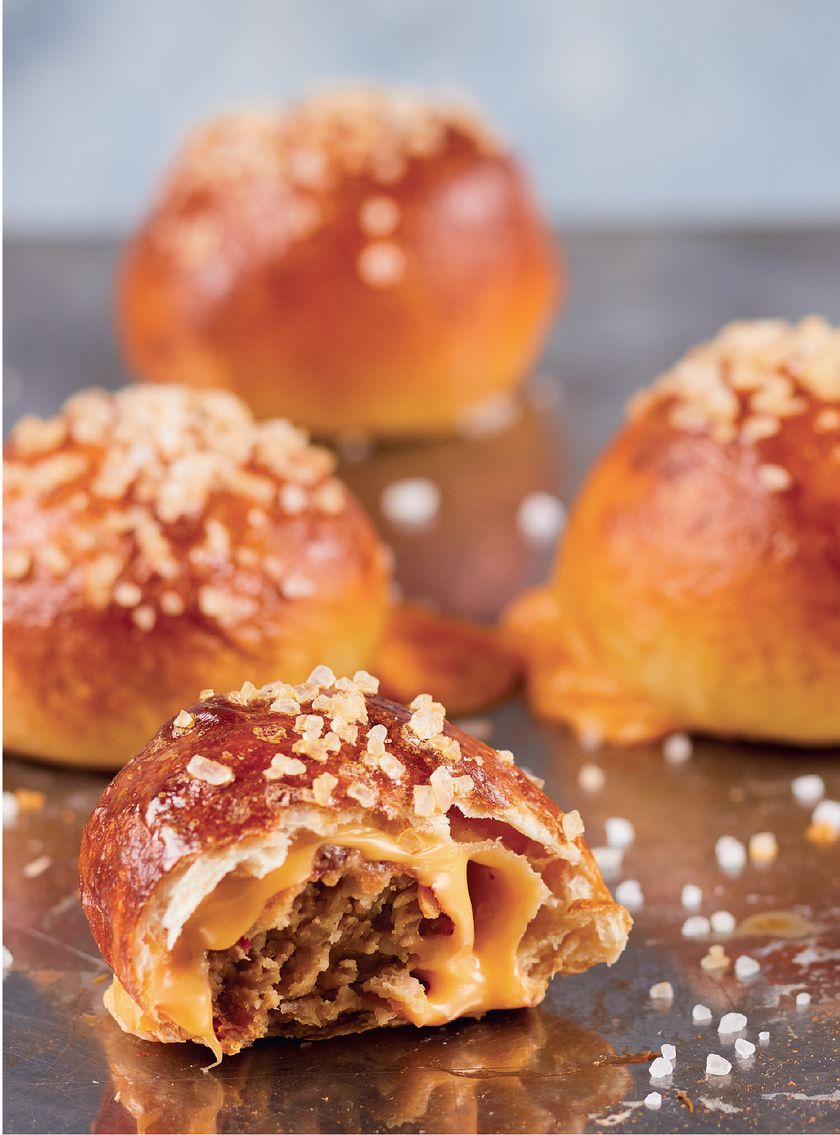 Mini Cheese & Tomato Tartlets by Annabel Karmel
Perfectly-sized for canapés and full of flavour, these Mini Cheese & Tomato Tartlets from Annabel Karmel's Busy Mum's Cookbook are a great option for your vegetarian guests.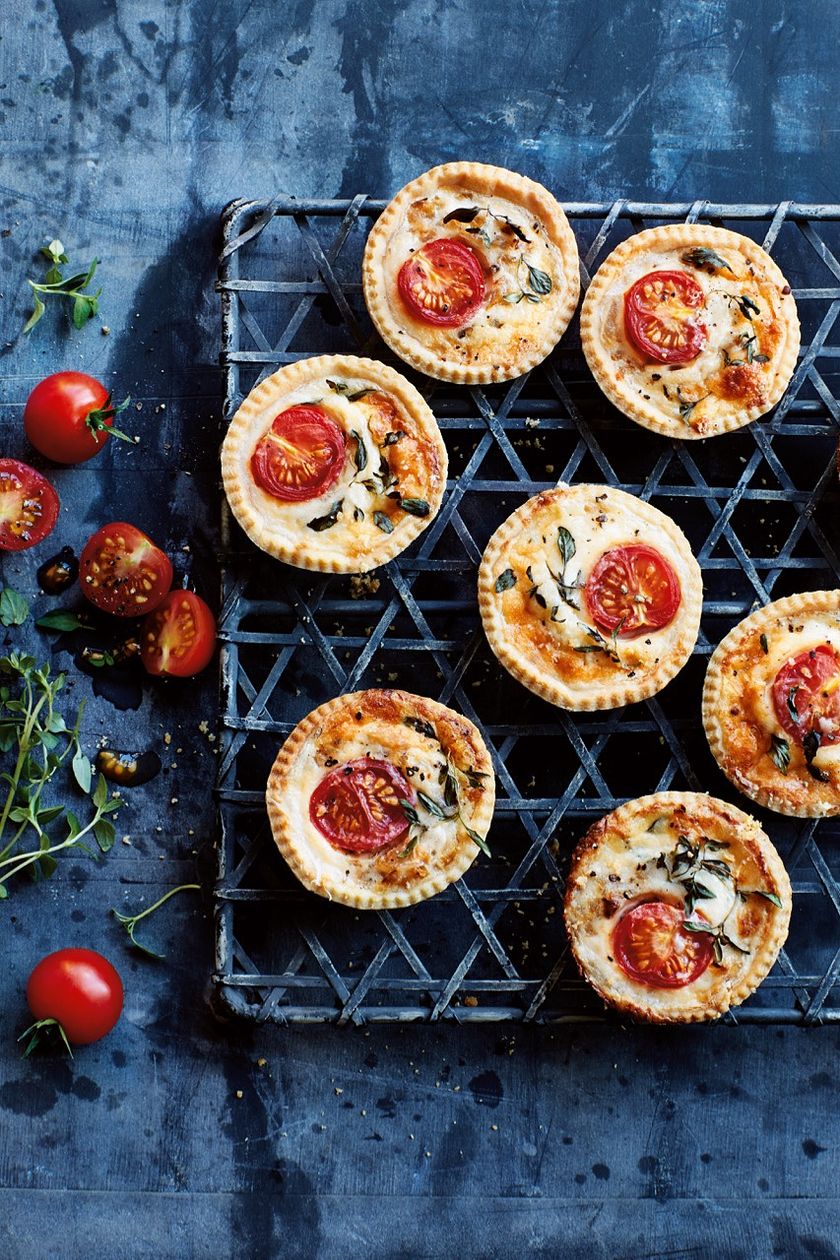 Dough Balls with Garlic Herb Butter by Mary Berry
Mary Berry's Dough Balls with Garlic Herb Butter from Mary Berry Every Day are a great tear and share addition to a party buffet.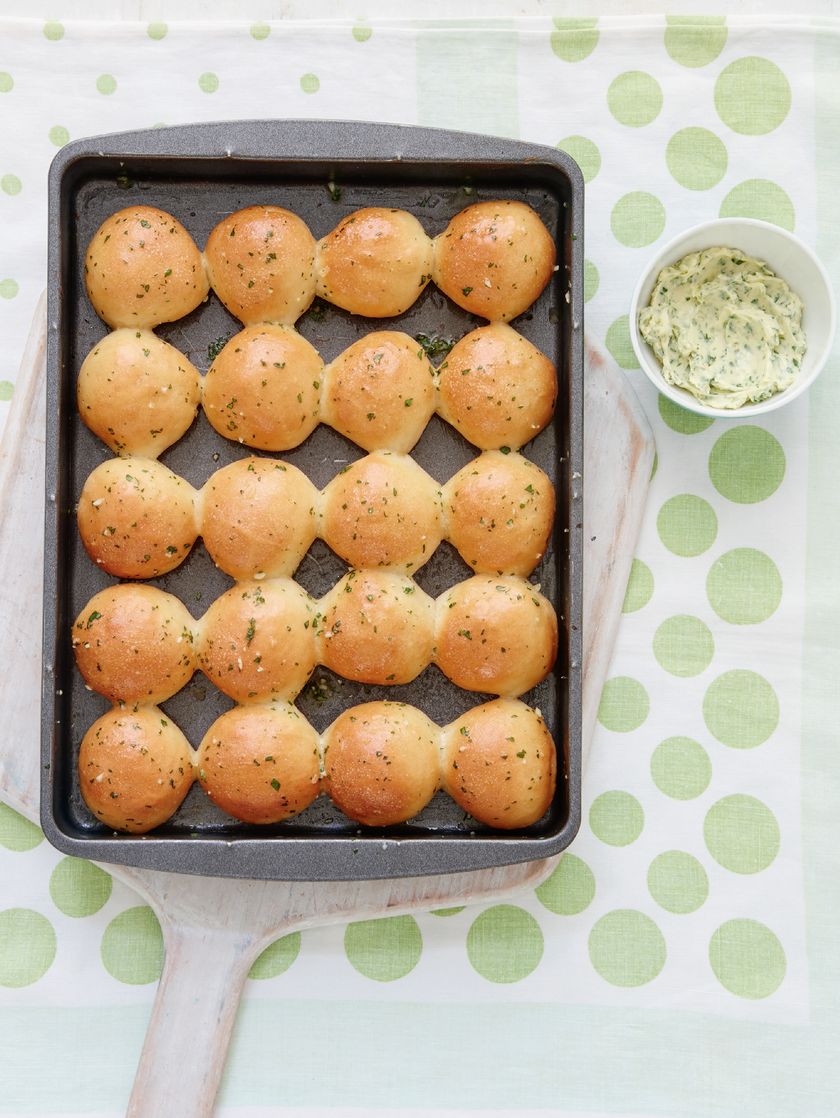 Pistachio, Marzipan and Raspberry Diamonds by Molly Bakes
If you're looking for a dessert canape to round off the evening, these Pistachio, Marzipan and Raspberry Diamonds from Molly Bakes' cookbook, Chocolate, are coated in chocolate and dusted with a festive sprinkling of raspberry powder for a sweet end to the year.