Here at The Happy Foodie, we're somewhat obssessed with cookery books, and there's nothing we like more than a good rummage round a chef's cookbook collection. Lovely James Morton, Bake Off finalist and now author of Brilliant Bread, gave us a tour of his, and picked out four books he just can't do without.
Nice tidy shelves, James.
Here are James' essential cookbooks:
Tartine Bread – a beautiful if advanced bread book with amazing recipes for unconventional breads and pastries. A major inspiration for me.
Heston Blumenthal's The Fat Duck Cookbook – it's just awesome. It feels almost clichéd to praise Heston, but no-one can doubt his achievements and they are exemplified in his book. No compromise.
Pierre Hermé Macarons – to remind me that I don't bake enough macarons and that the ones in this book are the best macarons in the world. I love them and they are one of the few fiddly pastry things that I have complete confidence in. Stunning book, too.
Gary Rhodes' At the Table – the first cookery book I ever owned! When I was about 10 years old I wanted Gary Rhodes' "At the Table" and saved up my pocket money for it. There was some problem with the order, but on finding out the book was for a wee me, whoever was involved sent an entire collection of signed books to make up for it.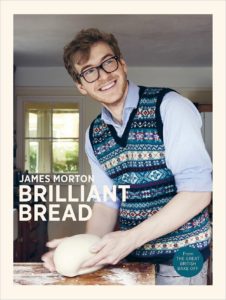 Brilliant Bread
Learn to make perfect bread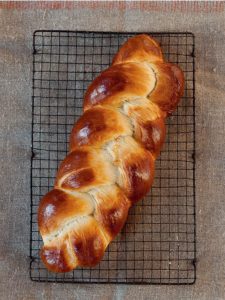 No-nonsense tips and tricks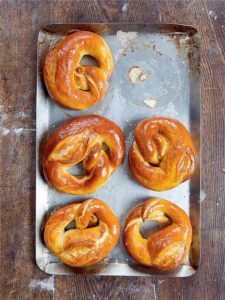 Simple recipes with impressive results