Christmas party season is upon us and if you're feeling a little ropey after last night's festivities, our round-up of the best food to cure a hangover has everything from recipes backed by scientifically-proven theories to the serious egg and carb hit you're craving. And cheese. We can confirm there's definitely a lot of cheese. Thank us when you're feeling more spritely...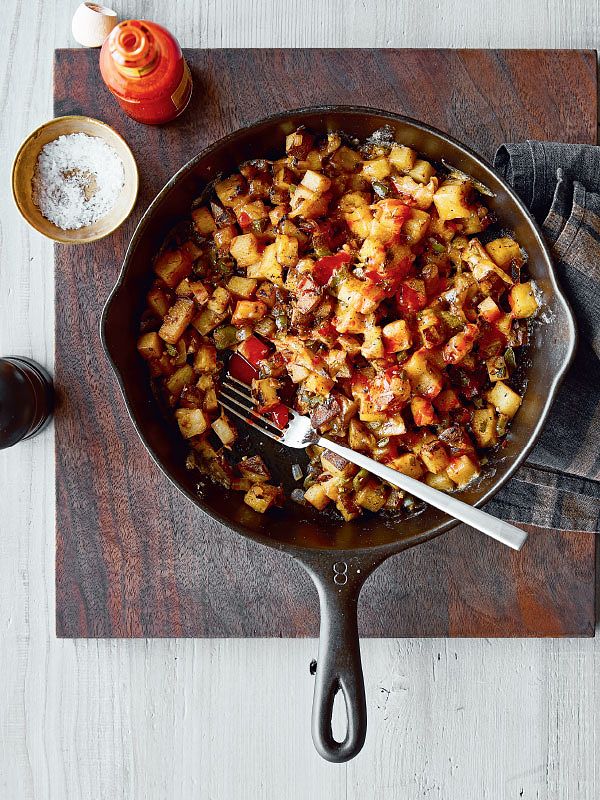 Cheesy Spicy Breakfast Hash from Cravings: Hungry for More by Chrissy Teigen
We told you'd there'd be cheese involved. This recipe for a cheesy spicy breakfast hash is the nectar of the hangover gods, combining oozing melted cheese with crispy potatoes and a little kick of chilli to bring you back to life. It's also very simple to make (ideal for when you're not feeling at the top of your gourmet-cooking game) - just throw everything into a skillet and you're good to go.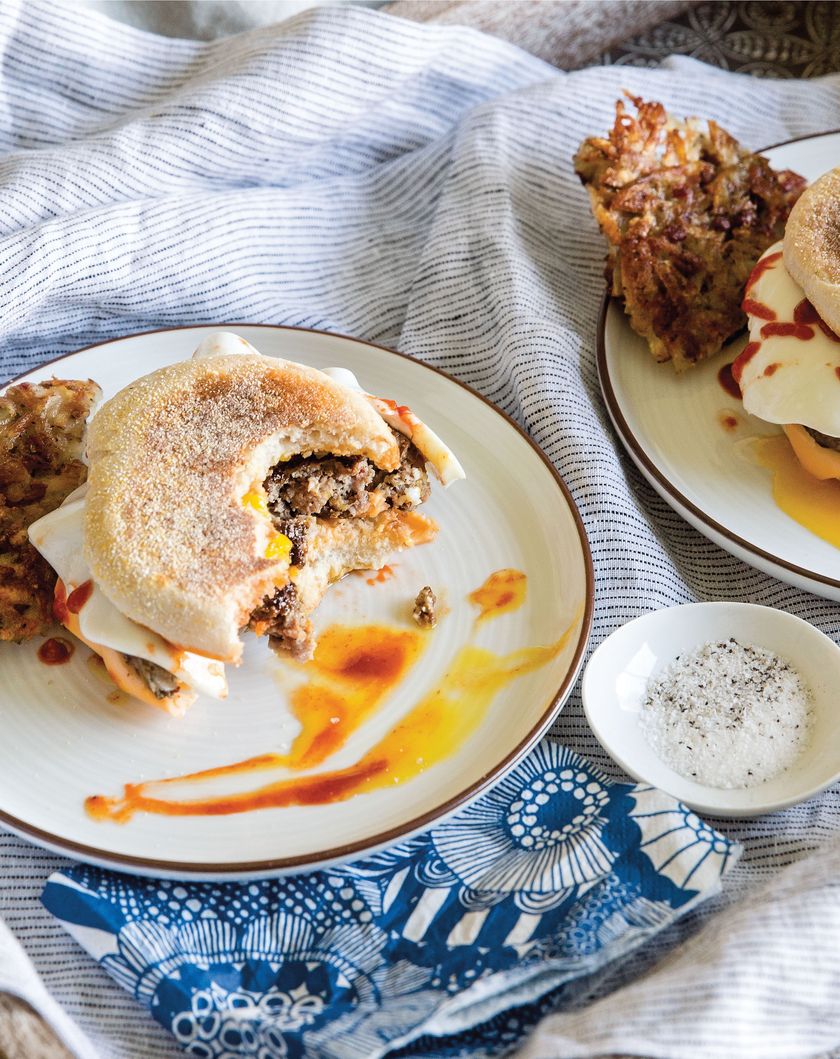 John's Breakfast Sandwiches from Cravings by Chrissy Teigen
If a sausage and egg McMuffin is your go-to hangover cure but the last thing you can face right now is a trip to Maccy D's, Chrissy Teigen and John Legend have got you covered with this recipe for John's Breakfast Sandwiches. They not only look the part but taste even better. You'll be bouncing back from that hangover like a 21 year old.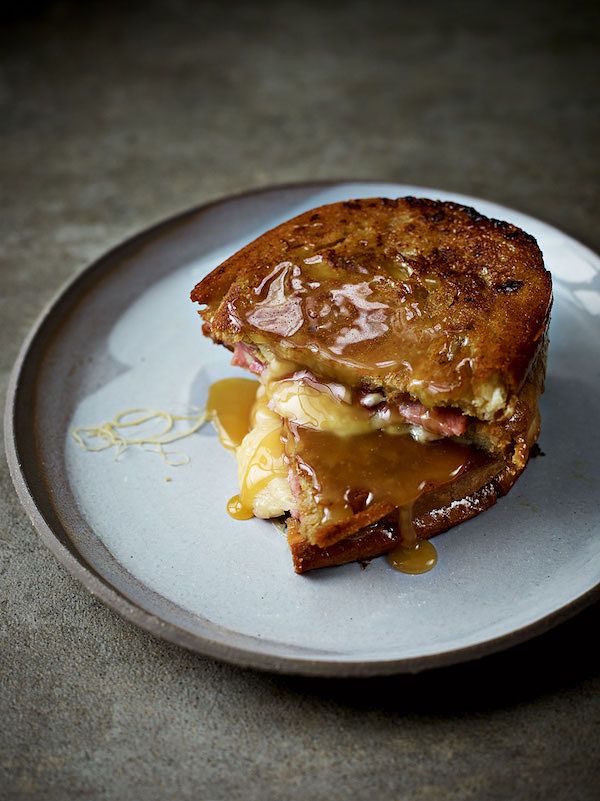 Filthy Dirty Ham and Cheese Toastie from The Sunday Brunch Cookbook by Tim Lovejoy & Simon Rimmer
What makes this toastie so filthy? Not only is it stuffed with three cheeses, butter and ham, it's finished with a generous drizzle of maple syrup, allowed to caramelise in the pan until a rich, deep brown colour. 
Order a copy of The Sunday Brunch Cookbook here.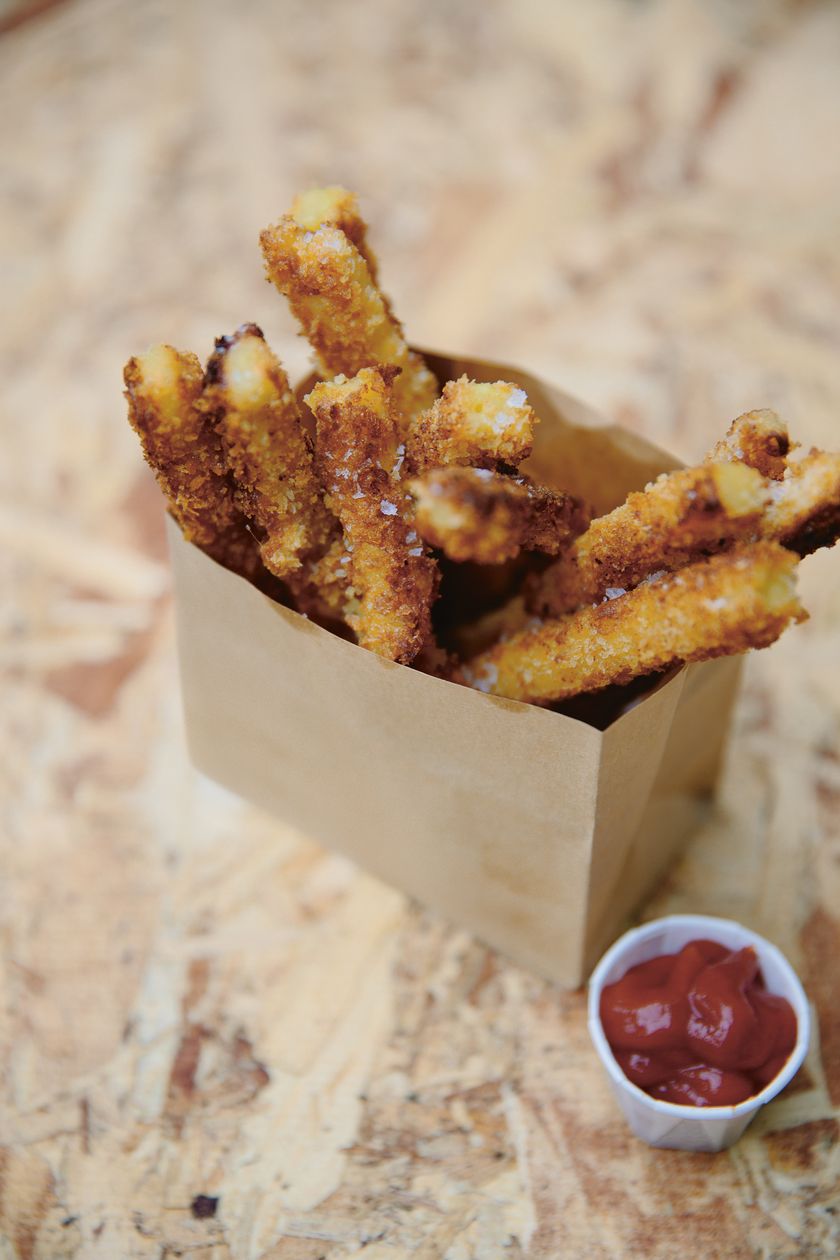 Mac 'n' Cheese Fries from Anna-Mae's Mac 'n' Cheese by Anna Clark & Tony Solomon
We repeat: Mac 'n' Cheese Fries. Nuff said.
Get a copy of Anna-Mae's Mac 'n' Cheese here.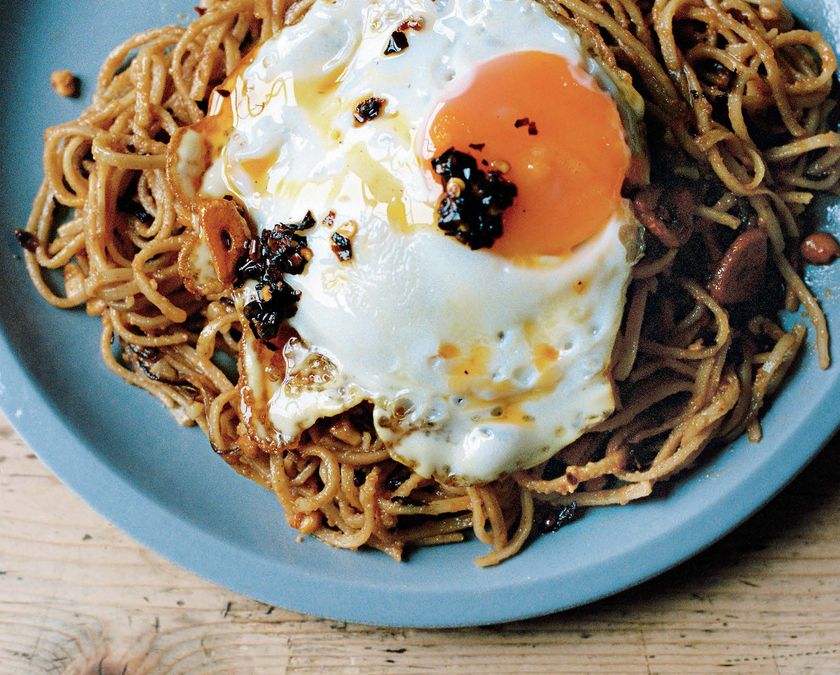 Peanut Butter Noodles with DIY Garlic Chilli Oil from The Cornershop Cookbook by Sophie Missing & Caroline Craig
This recipe has everything you could want when you're hungover. You'll get a good hit of carbs from the noodles to soak up some of that alcohol still wreaking havoc in your blood stream. There's the comforting flavour of peanut butter, a subtle kick of chilli to awaken the senses, and that all-important oozing egg to finish it all off. But best of all, you'll need to stray no further into the outside world than your local cornershop, because let's face it, a trip to Tesco might just finish you off right now.
Buy The Cornershop Cookbook here.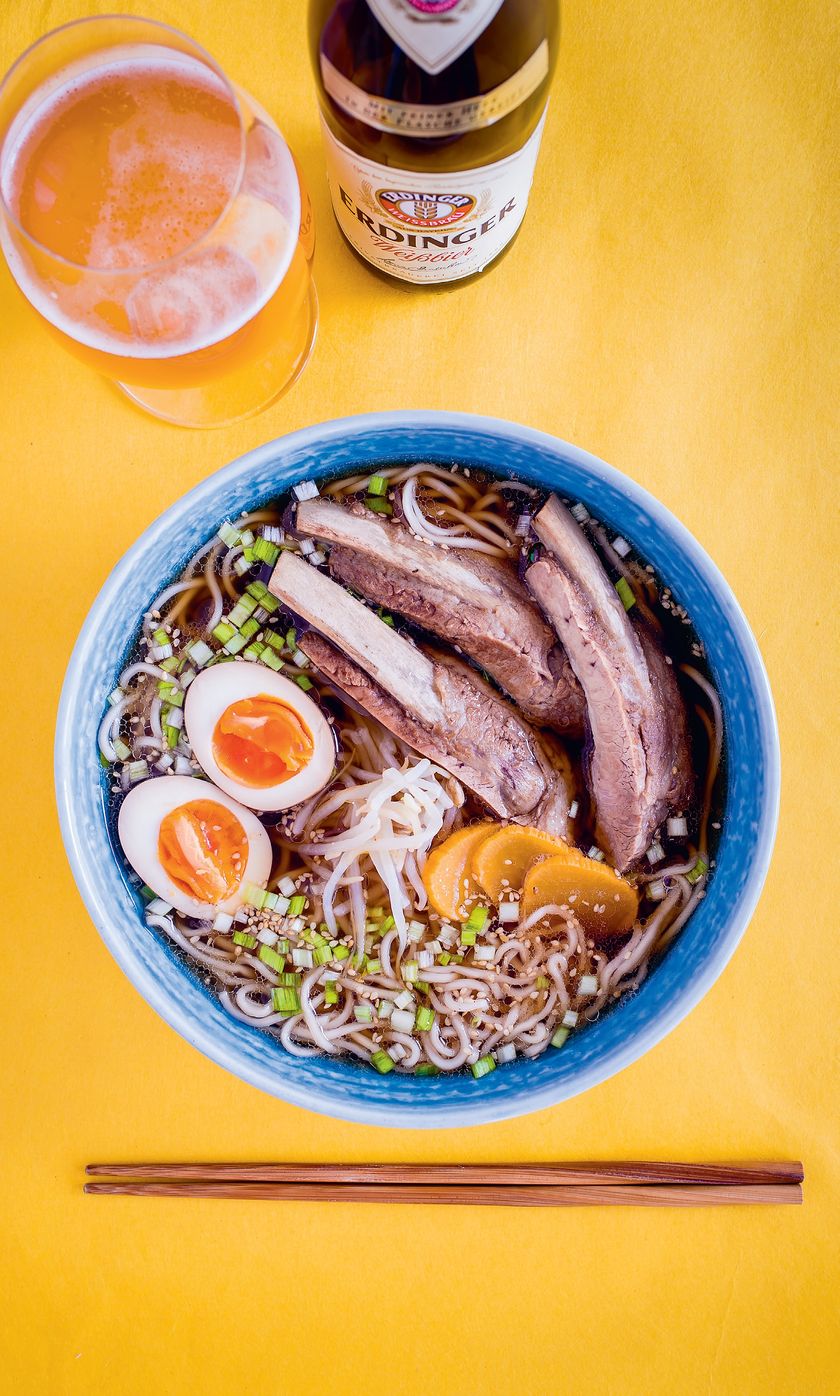 Soki Soba (Okinawan Pork Rib Ramen with a Light Dashi Pork Broth) from Nanban by Tim Anderson
We can imagine you're currently squinting at your screen, half wondering when the ibuprofen you took an hour ago is going to dull that headache and half wondering if we were as drunk as you were last night when we thought it would be a good idea to suggest you make a ramen from scratch while you're this hungover. But hear us out. Not only is this recipe surprisingly easy to make, scientific research actually suggests that the mix of carbs, protein and salt in ramen is the perfect antidote to a nasty hangover. You can't argue with science, people.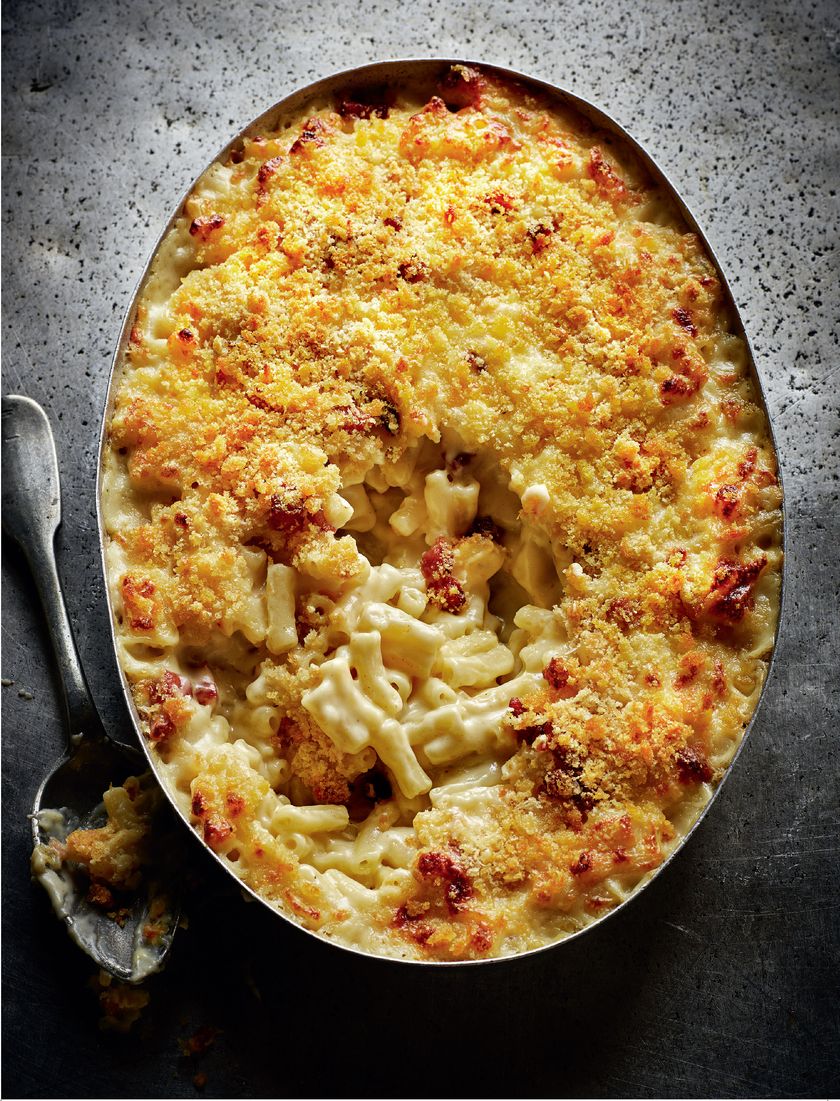 Macaroni Cheese with Smoky Bacon from The Road to Mexico by Rick Stein
If oozy cheese and pasta aren't enough to fix you, there's also smoky bacon in this insanely delicious recipe for Mac 'n' Cheese to seal the deal.  All hail Rick Stein and his hangover-busting sorcery.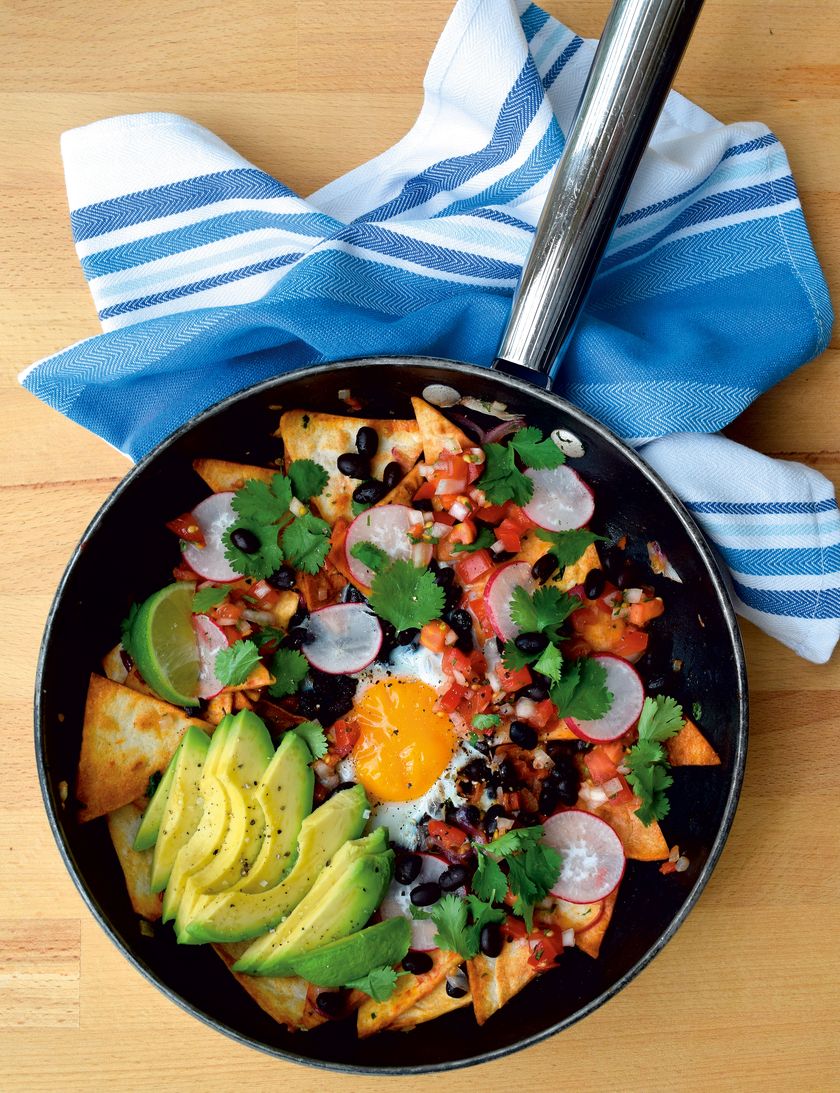 Hangover Cure Mexican Chilaquiles from Student Eats by Rachel Phipps
We love a recipe that does what it says on the tin, and this Mexican-inspired number is designed by a student, for students, so you know it's the real hangover curing deal.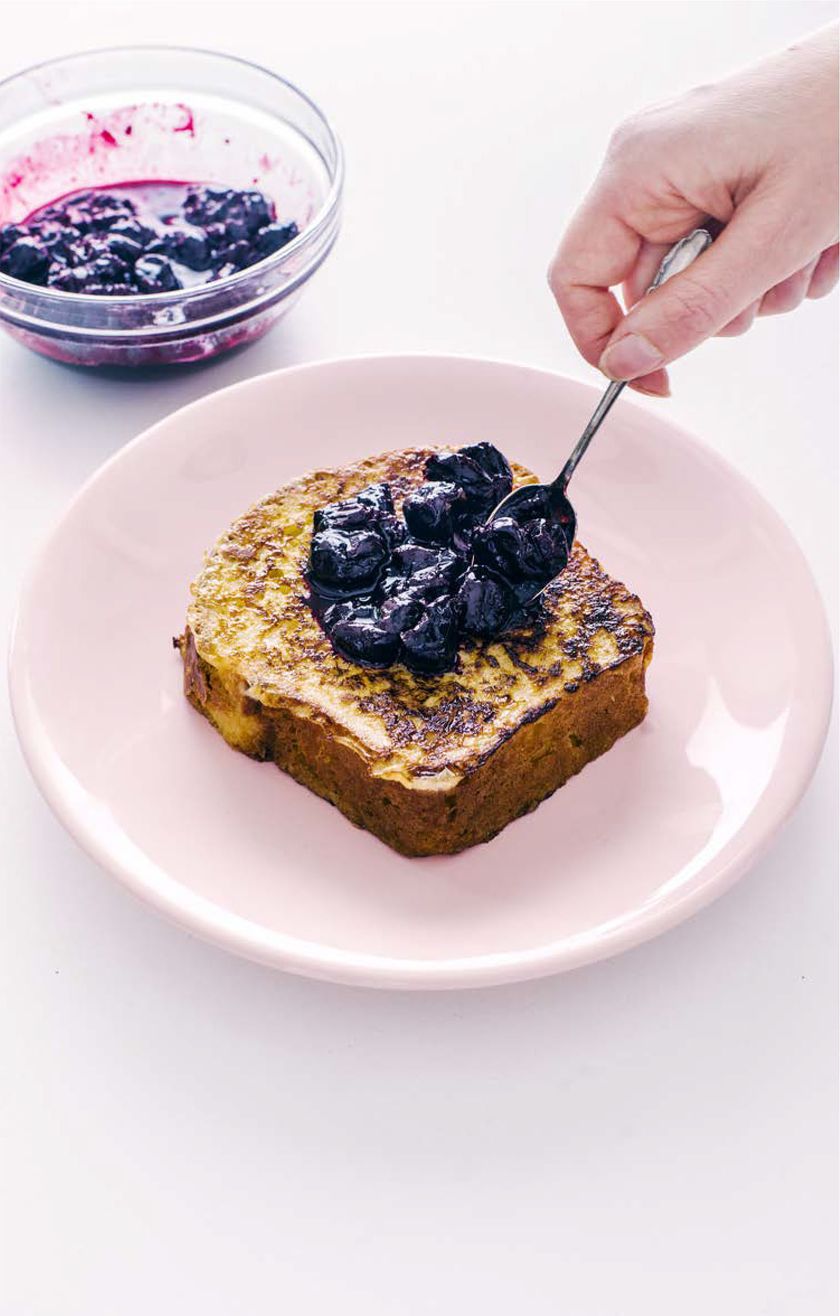 Brioche French Toast from The Little Book of Brunch by Caroline Craig & Sophie Missing
If you crave sugar when you're hungover but the thought of standing at the stove for the next 40 minutes flipping pancakes is enough to make you vow not to leave your bed until tomorrow, this recipe from The Little Book of Brunch is a great choice. It requires only 7 minutes preparation and cooking time in total, so you can go straight back to watching Netflix in bed in no time.
Buy The Little Book of Brunch here.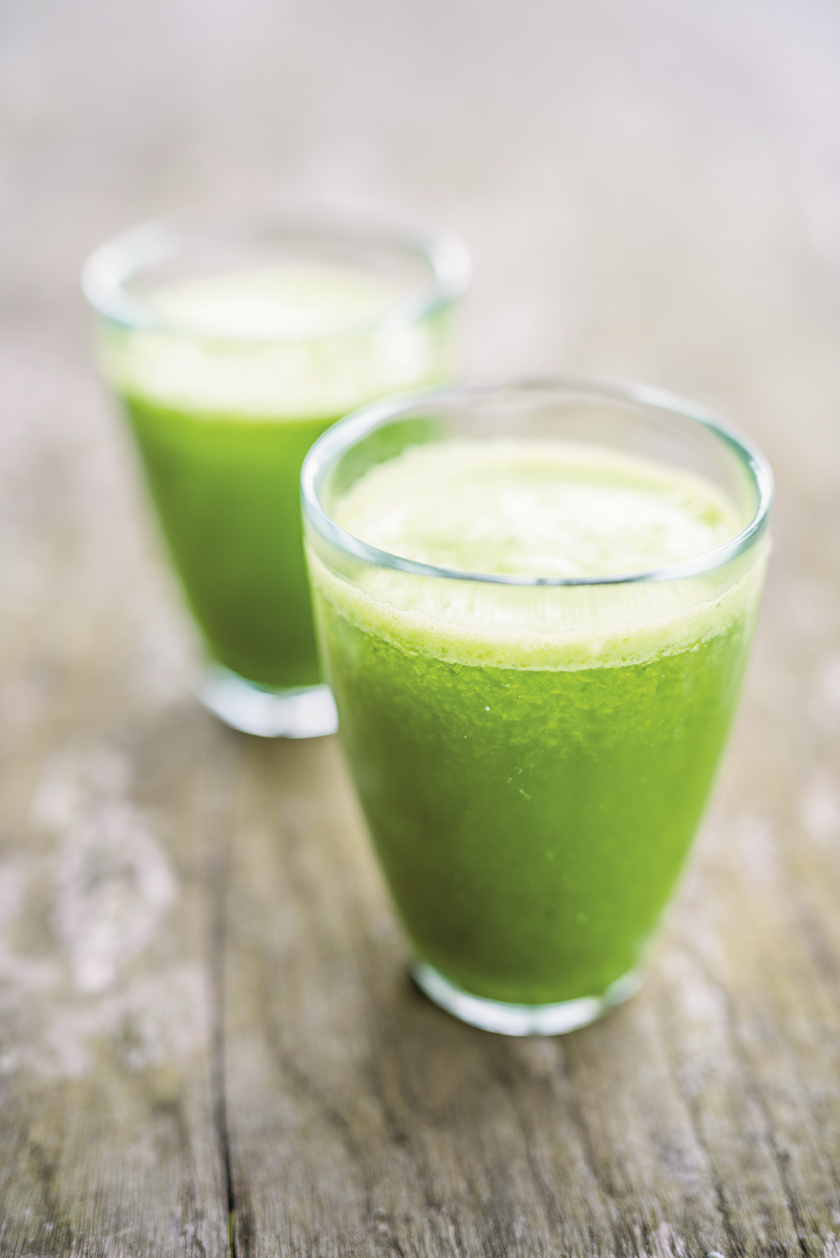 Green Giant from Juiceman by Andrew Cooper
Alright, so a green juice may not be exactly what you're craving, but it might be just the thing to do your body some good. Packed full of vitamins, it's also very easy to throw together and should leave you feeling much more perky.