Pay-day might seem like a long way off but that doesn't mean you have to scrimp on delicious, flavour-forward, veg-tastic meals – these recipes will show that vegan cooking on a budget doesn't have to be difficult. Whether you're trying out Veganuary this year, you're attempting to reduce your meat intake or simply trying to embrace more seasonal winter vegetables, these recipes celebrate a huge bounty of beans, pulses, grains, root veg and storecupboard staples that are not only affordable but incredibly delicious too.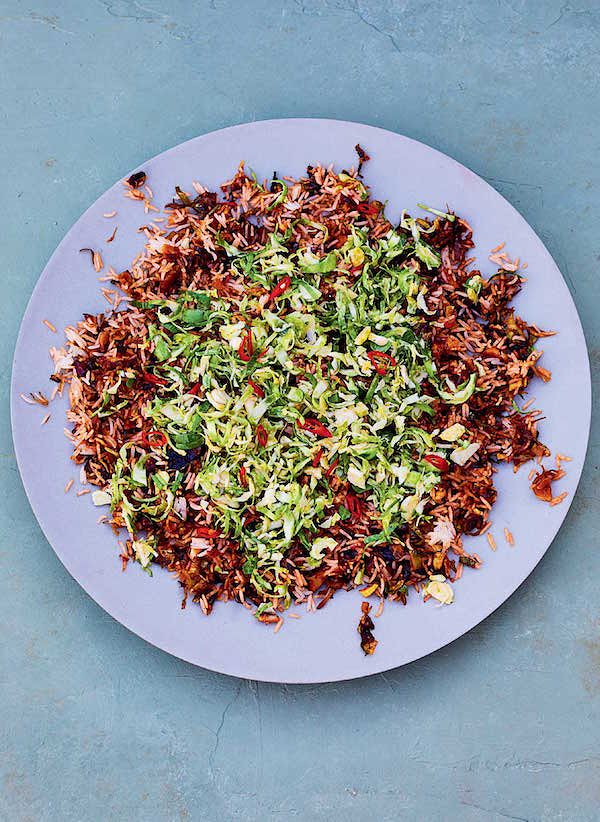 Sprout Nasi Goreng from EAST by Meera Sodha
Fried rice, shredded, zingy Brussels sprouts and umami-ific sauces, this is what Meera terms "all the joy of a takeaway, but without the wait or delivery charge". Yes please!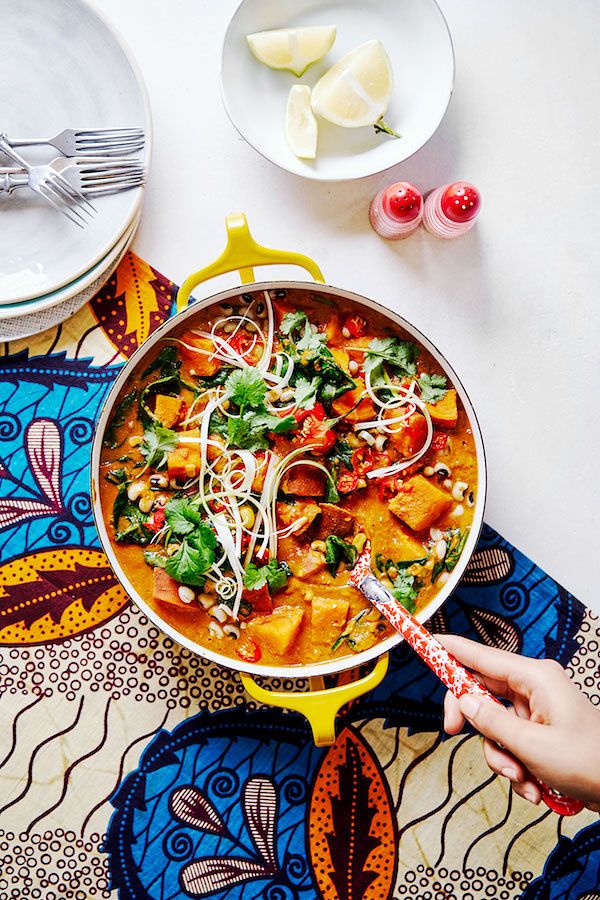 West African Vegan Peanut Stew from Rachel Ama's Vegan Eats by Rachel Ama
Rachel has reinvented her mum's favourite Sierra Leonean stew, pairing a nutty sauce with sweet potato and everyday storecupboard staples. Hearty and warming.
Buy a copy of Rachel Ama's Vegan Eats here.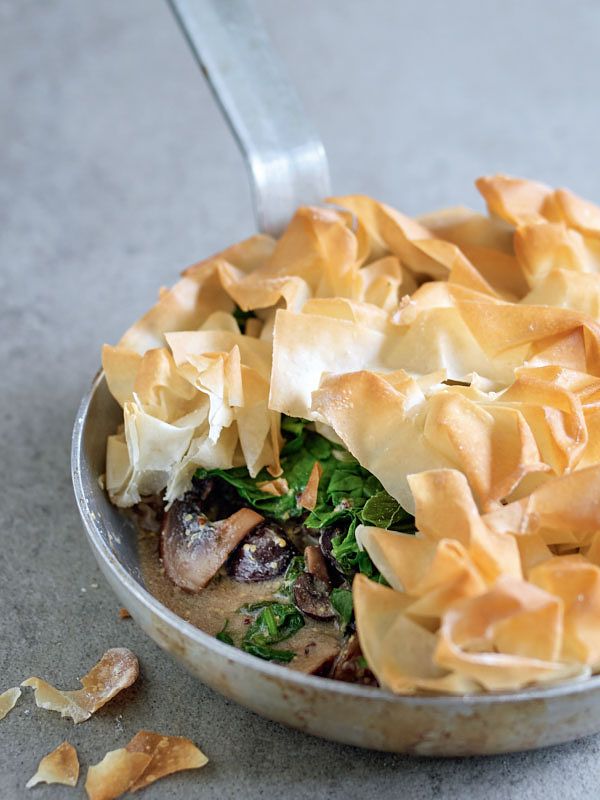 One-Pan Spinach & Mushroom Pie from Veganeasy by Denise Smart
With only five ingredients, this creamy, nutritious one-pan pie is incredibly easy to throw together and with minimal washing up, it's a great one for midweek. Pack up any leftovers for work the next day! 
Order your copy of Veganeasy here.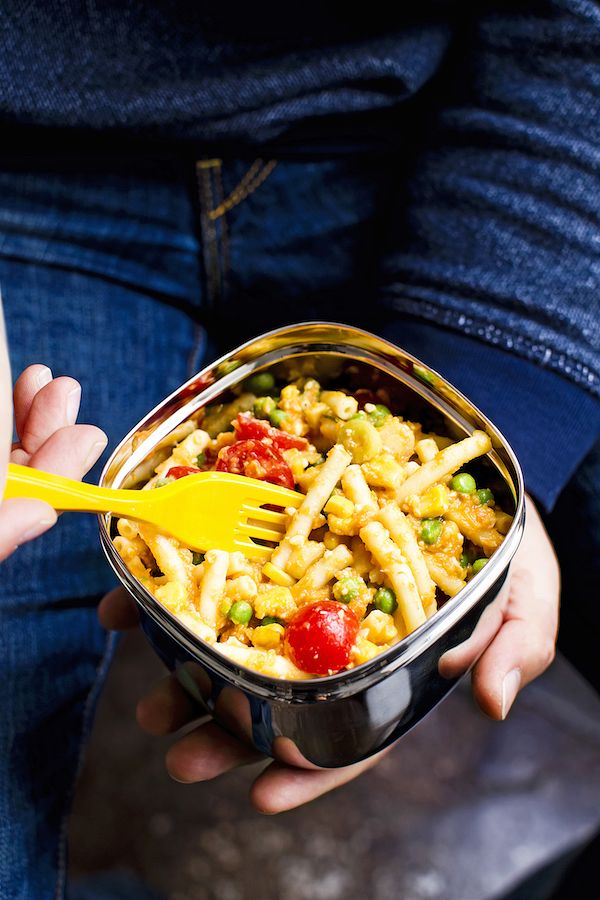 Macaroni 'Cheese' Salad from Vegan on the Go by Jérôme Eckmeier & Daniela Lais
This clever recipe uses cashews and mustard to create a vegan version of a classic mac 'n' cheese – pack it up to take to work for a tasty lunch al-desko.
Get more money-saving vegan recipes from Vegan on the Go here.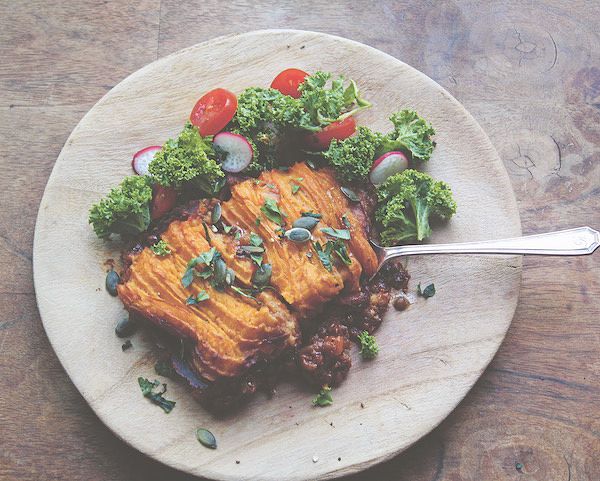 Vegan Comfort Pie from The Self-Care Cookbook by Gemma Ogston
Raid your storecupboards to make this comfort pie with spiced kidney beans and chickpeas and a crisp mashed potato topping. It's a wonderful winter warmer.
Order a copy of The Self-Care Cookbook here.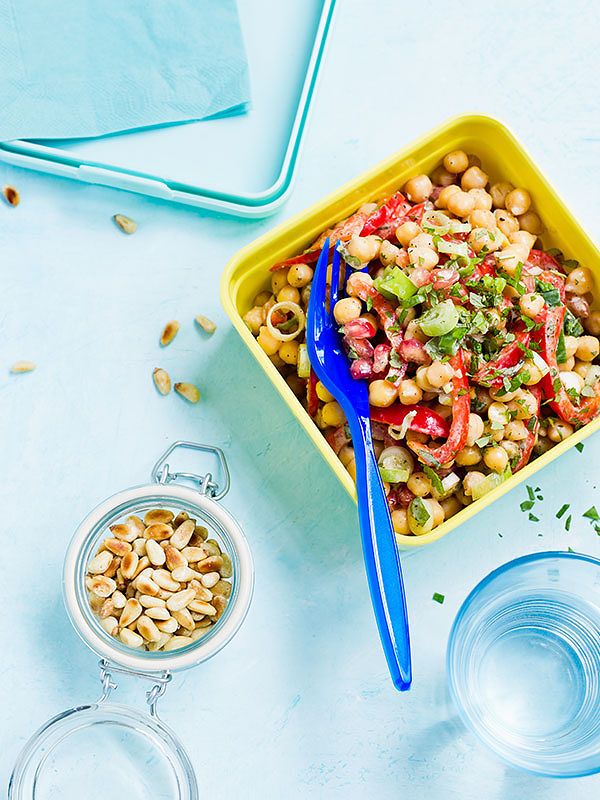 Indian Chickpea & Pomegranate Salad from Vegan on the Go by Jérôme Eckmeier & Daniela Lais
Avoid grabbing a pricey salad on the go, prep your work lunches ahead to save cash, reduce your plastic and eat well too. 
Get more vegan recipes from Vegan on the Go here.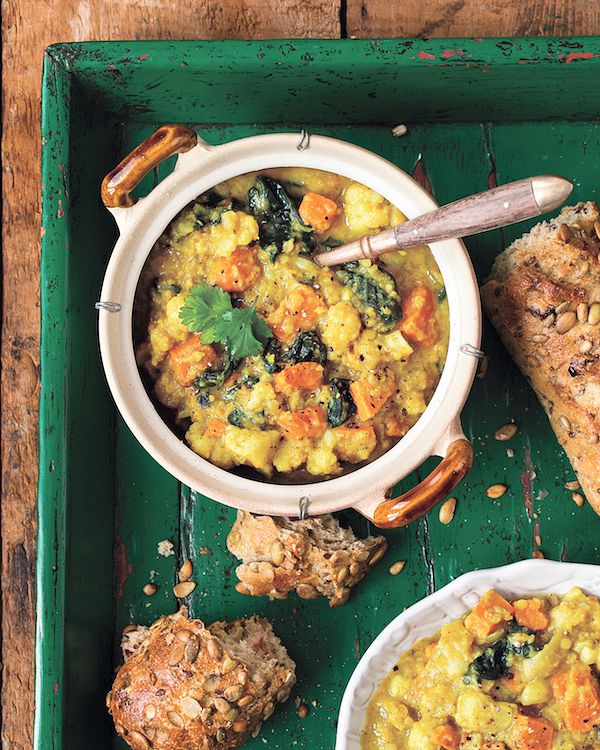 Lentil Cauliflower Soup from Oh She Glows by Angela Liddon
Embrace lentils and seasonal cauliflower in this freezer-friendly meal, with deep spices to warm your belly on a cold day. "The flavour gets better as it sits, so I tend to enjoy the leftovers even more", says Angela – make a double batch on Sunday and store the leftovers to eat over the week ahead.