With her eagerly awaited book, The Violet Bakery Cookbook, out on 12th March, packed full of nourishing and indulgent bakes ranging from classic cakes to modern treats, we wanted to find out more about Californian food writer Claire Ptak and her little London bakery.
Can you tell us a bit more about your cookbook?
The Violet Bakery Cookbook is the culmination of ten years of starting and running my business from scratch. It has been an especially meaningful book for me because of this. I couldn't be happier that it is finally ready to be used in everyone's kitchens. It is also about encouraging you to bake with your senses. Follow the recipes but also use your instincts and taste buds to make a bake go from good to great. 
Are you from a long line of great cooks or are you a pioneer in your family?
I'm from a long line of great bakers and my food enthusiasts let's say. My parents are from Midwest America and so there were a lot of processed convenience foods that made the women's lives easier, so they were embraced. But I think if my grandmother Ptak were still alive today, she'd be checking out the farmers market and getting into that. She loved to fill the house with food and celebration. I'm definitely like that too.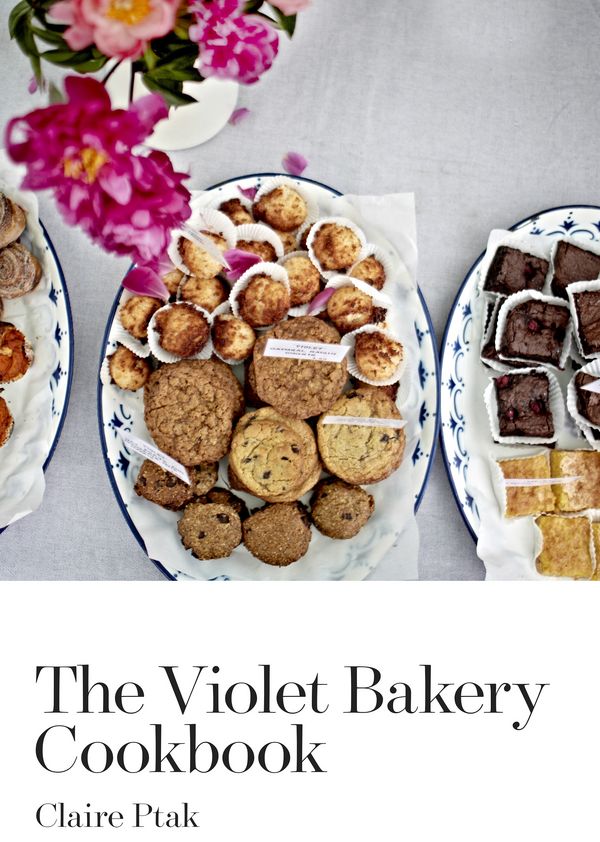 What are your hopes for the book? Is there a particular audience you'd like to reach?
Everyone!!! I hope that the book looks and feels appealing to a very wide audience. I am frequently surprised and touched by photos and comments on Instagram, Twitter and facebook by people who have baked my recipes. It's the best feeling. So now I hope I'll reach a wider audience because there is a lot of substance to the book. It gives people more of an understanding of where I'm coming from and I think that makes my book more appealing. 
Is there an ingredient you are really enjoying cooking with at the moment?
Buckwheat, rice, and oat flours. For texture, flavour and because they are gluten free. And I'm reaching for the wholemeal varieties, so they are more nutritious. But I'm also rediscovering butter. Strange as that sounds. I go on and off thinking it makes my favourite baked goods. I love baking with beautiful oils like grape seed or coconut oil. They make the softest cakes. But the flavour of butter can just bring it all back home. So good. 
What is the recipe in your book that you're most proud of?
Hmmmm, I would maybe say the fig leaf ice cream. I am proud that I found wild fig trees in london to forage the leaves from and I am proud of the flavour I managed to get out of them. That recipe brings me a lot of joy. 
What is your most popular bake at The Violet Bakery?
The butterscotch blondie or the cinnamon bun.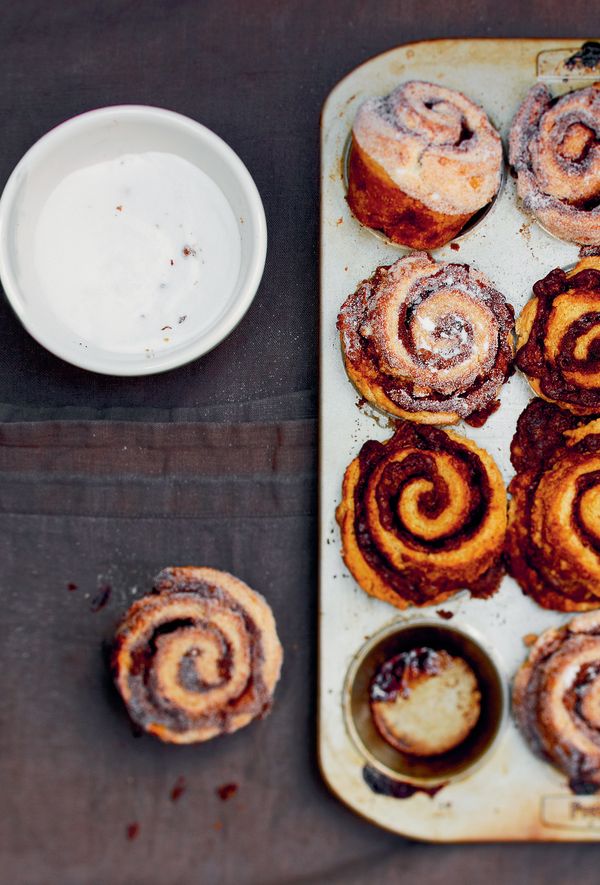 When you're not busy baking cakes, where do you enjoy eating out?
Duck Soup and Raw Duck, Bao buns at Netil Market on Saturday's, Koya, and Lyle's. Oh and for Southern fare, the Lockhart. It's great. 
Here at The Happy Foodie, we're somewhat obsessed with cookbooks. Can you tell us a bit about your favourite?
Probably Elizabeth David's French Provincial Cooking. The original hardback first edition with a glass of wine at the table bistro setting on the cover. It's like a precursor to Instagram. It's brilliant. 
Do you watch food shows on TV? Is there one you really love?
I always love Nigel. Especially his older show when Nigella and Peter Gordon would guest appear. So good. I also love Donal Skehan's Homecooked you tube channel. It's so personal and no frills. 
What excites you about the British food world at the moment?
I feel like the enthusiasm of a few years ago has matured into a proper food scene. There is now more support and awareness of good food and good food production. There is more choice and more readily available ingredients everywhere. It's great.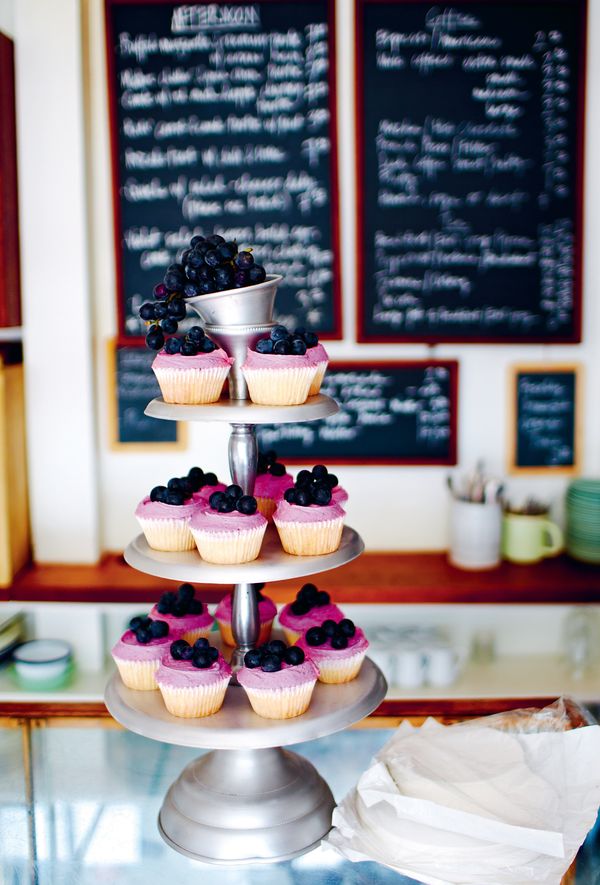 The Violet Bakery Cookbook is out on 12th March. Pre-order your copy here: www.amazon.co.uk
Photography by Kristin Perer.