Are you looking to terrify and delight your Halloween party guests in equal measure? Look no further than our dead good collection of bakes and treats, from ghoulish cakes to frightful meringues! Trick or treat! 
This recipe for ghostly meringues from Meringue Girls: Everything Sweet is an easy way to add an impressive edible finishing touch to your Halloween celebrations.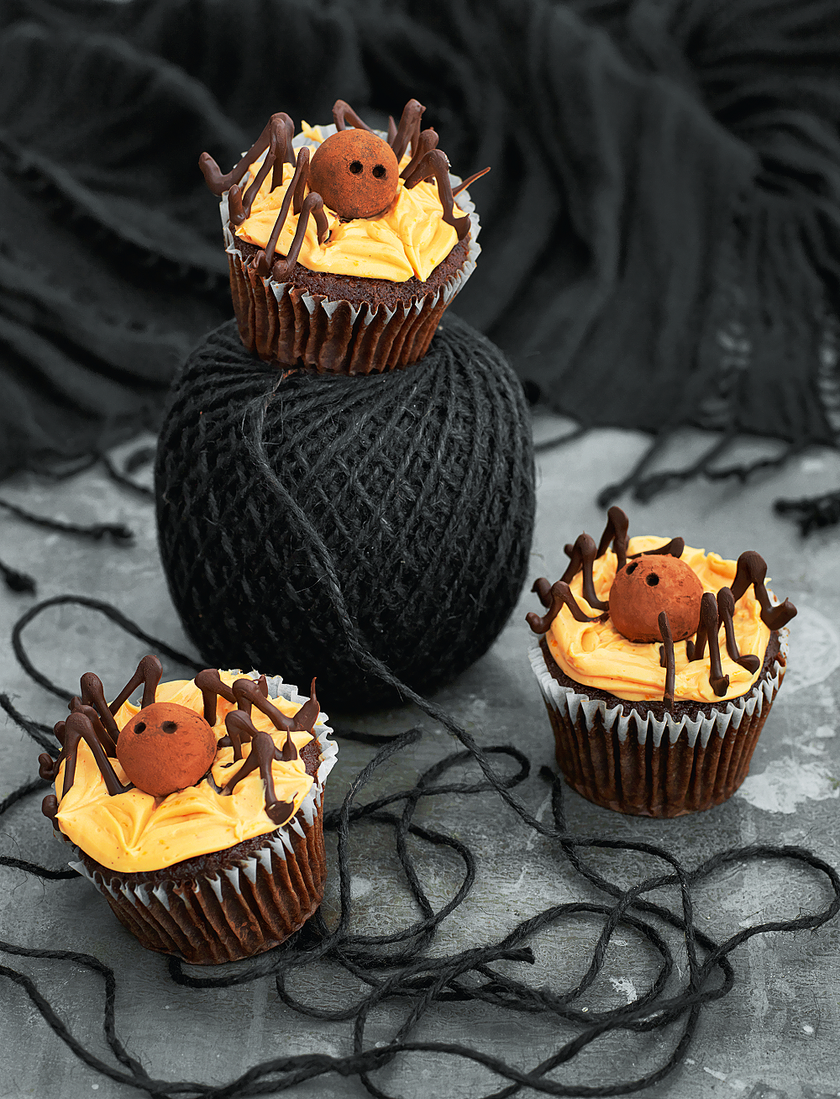 Arachnophobes beware, these creepy-crawly cupcakes from Konditor & Cook: Deservedly Legendary Baking are your worst nightmare! But with a rich ginger sponge and a moreish sweet orange frosting they might just be the cure for that phobia once and for all!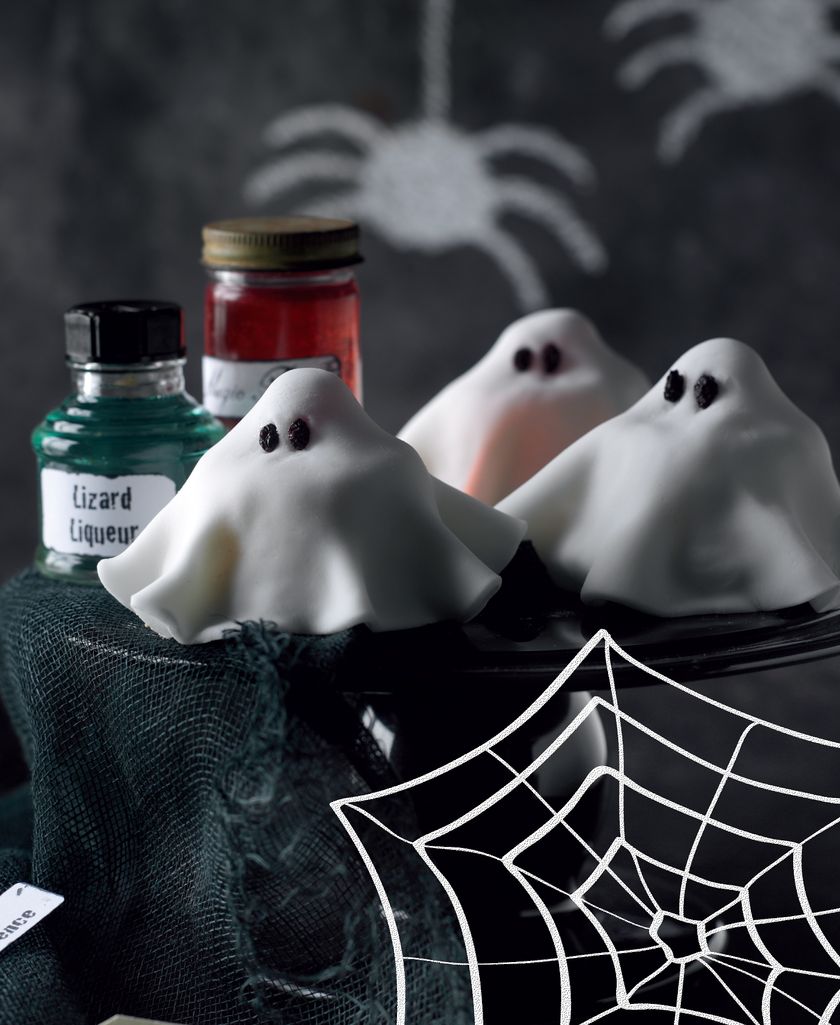 In case your guests aren't spooked enough yet, bake these ghoulish cupcakes from The Great British Bake Off: Learn to Bake for a guaranteed fright night.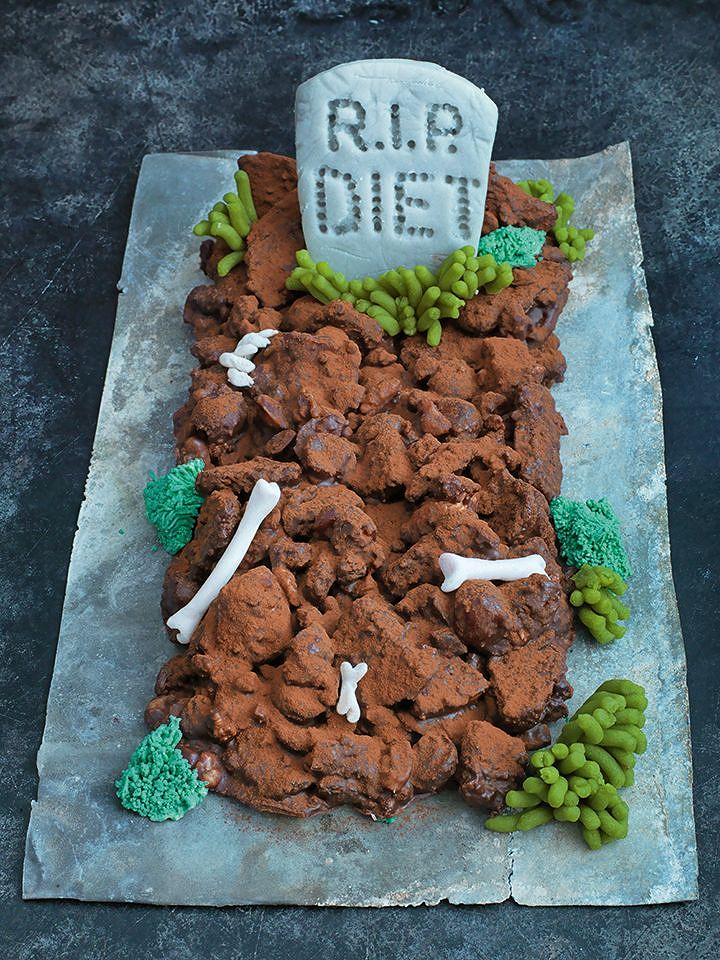 Conjure up a grave scene with this Rocky Road Grave from Konditor & Cook: Deservedly Legendary Baking, complete with an engraved chocolate headstone.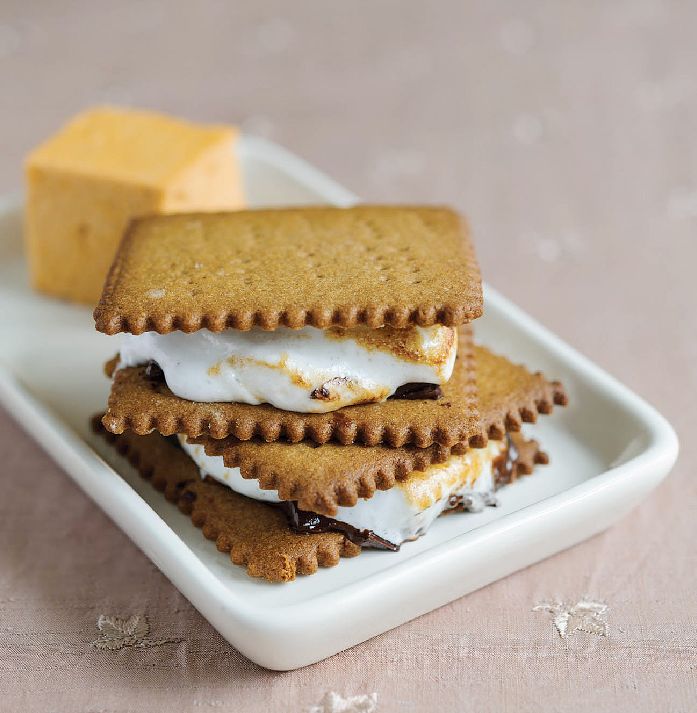 5. Halloween Spiced Pumpkin Squares
Perfect for your scaredy-cat guests, these delicious squares from Marshmallow Magic taste like a spiced pumpkin pie and are filled with gooey marshmallow for all the treat and none of the trick!