Who: Lynsey Dalladay, Head of Marketing, Interest Brands 
What I made: Hand-dived Scallops with Champ from Hawksmoor at Home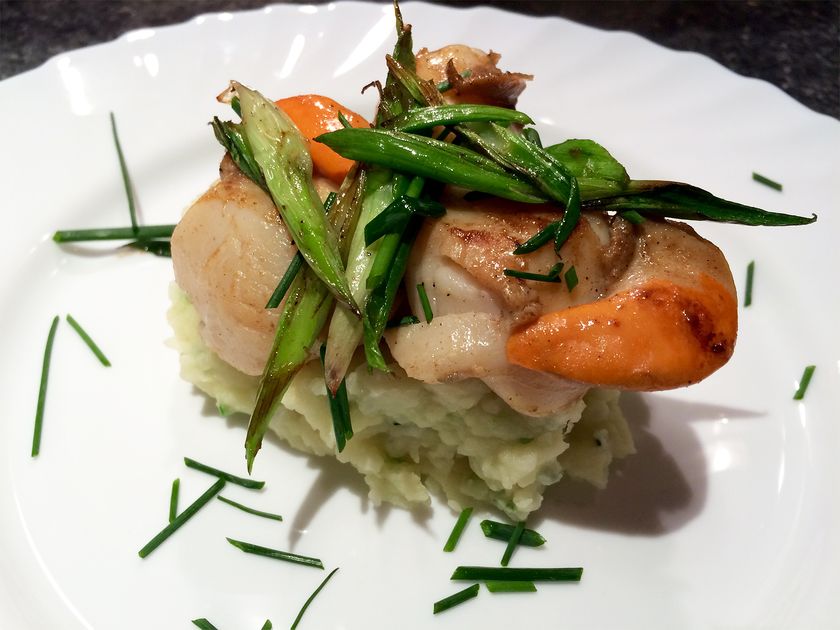 What I thought: Having never cooked scallops before I was apprehensive and looking for a straightforward recipe that's good for a beginner. This recipe from Hawksmoor fulfilled the brief perfectly and looks super impressive without too much effort. Sadly I couldn't find the giant hand-dived scallops in their shells mentioned, but found some king scallops responsibly sourced at my local fishmongers.
Champ is a traditionally Irish dish and as I was visiting Cork at the time it seemed very fitting indeed. Think of the best mashed potato you've ever had, creamy, buttery, perfectly seasoned with the tang of spring onions and chives. It's a brilliant foil for the rich scallops.
Cooking the scallops took all my concentration, if cooked for too long they can become rubbery and tough, not at all pleasant. The key to success is a super hot pan, starting to smoke, then no more than a minute cooking time on each side. You really need to be focused on the pan, so I had the champ already made and ready to go. The simplicity of this dish allows all the elements to shine, very few ingredients are required and they compliment each other perfectly. The scallops were beautiful, deliciously soft and very tasty and now with more confidence something I would definitely make again.
Want more from Hawksmoor at Home? Check out their Macaroni Cheese or perhaps the Battered Oyster Roll.