Eating cheaply doesn't need to be boring or repetitive. With a bit of know-how, it's more than possible to eat well for less; start with buying more economical cuts of meat, putting vegetables at the centre of the plate and making the most of store-cupboard spices. These are just a few examples of budget midweek meals, from soups to one-pot (or one-tray) meals to pasta, but if you're after more inspiration, delve into Eat Well For Less: Quick & Easy Meals or The Savvy Shopper's Cookbook, both packed with ideas to get you putting delicious, economical dishes on the table.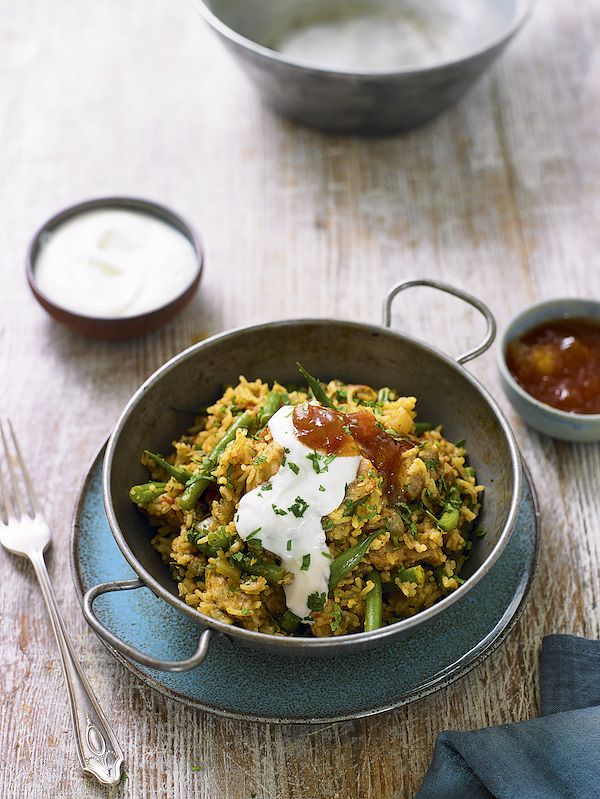 Chicken Biryani from Eat Well For Less: Quick & Easy Meals is the perfect one-pot dish. Chicken, rice and vegetables are all cooked together with a selection of spices in one large sauté pan, making it the ultimate budget one-pot meal.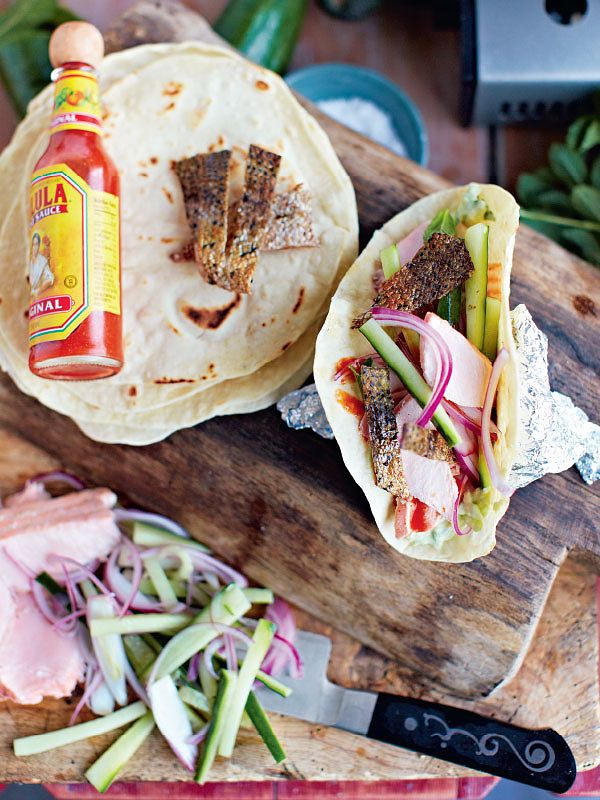 A winning recipe from Jamie Oliver's failsafe Save with Jamie cookbook, these Tasty Salmon Tacos are a delicious family favourite that are packed with nutritious ingredients as well as a whirlwind of fresh flavours and satisfying textures.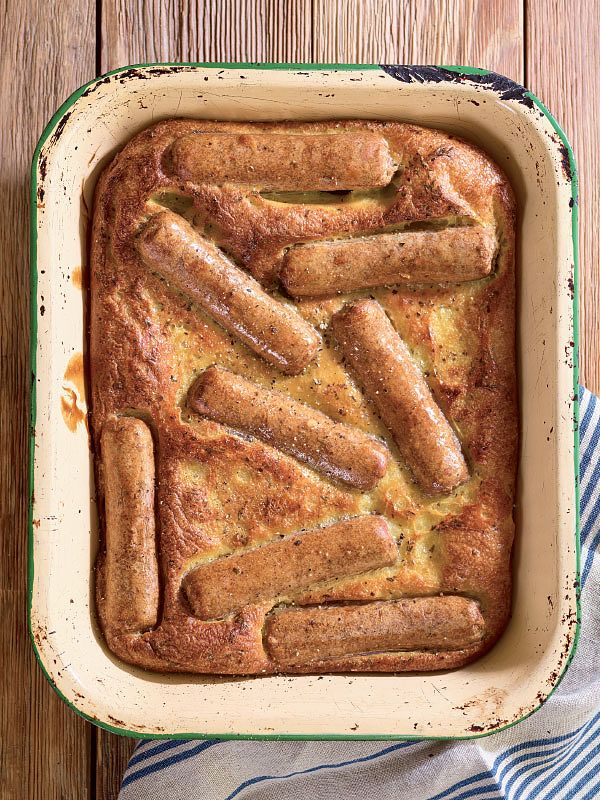 If you're looking for a budget-friendly twist on a warming comfort classic, have a go at this Vegetarian Toad in the Hole from The Savvy Shopper's Cookbook. Swapping meat for a veggie substitute is a great way to save the pennies, without compromising on flavour.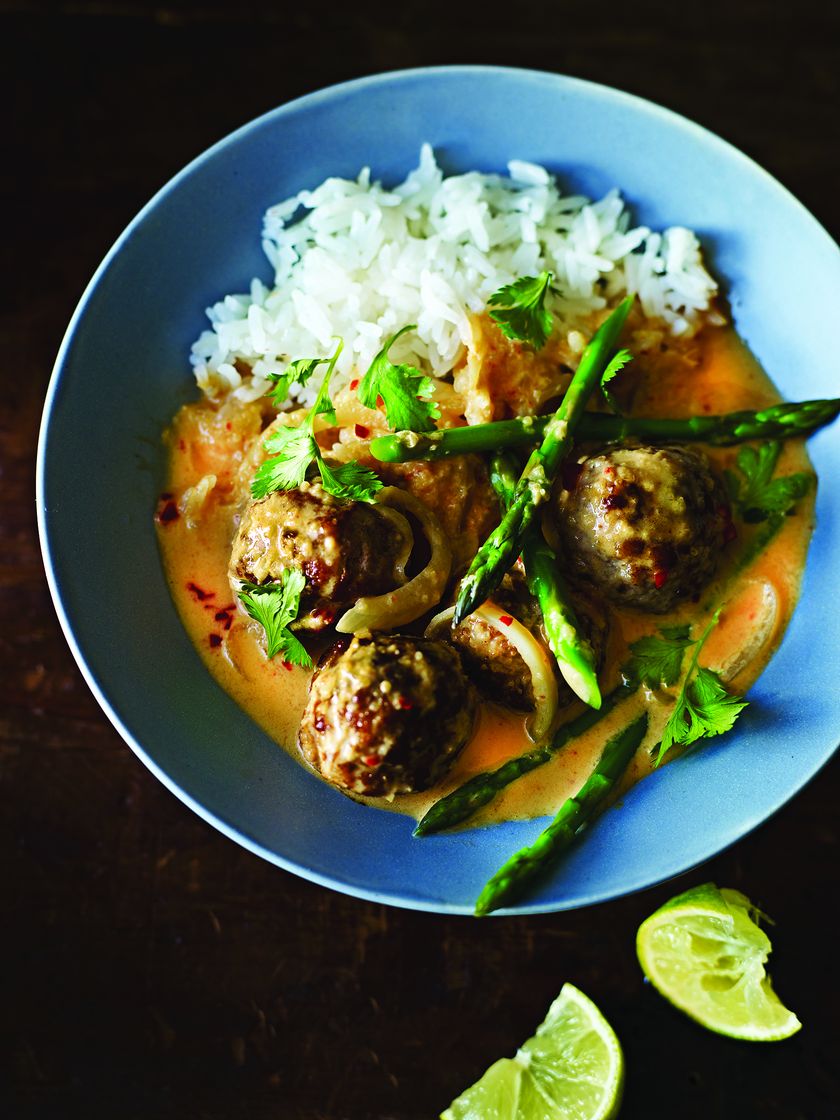 Dean Edwards' flavour-packed Pork Meatball Thai Curry from Mincespiration! will quickly become one of your go-to midweek dinner recipes, made with satisfying and fresh ingredients that won't break the bank.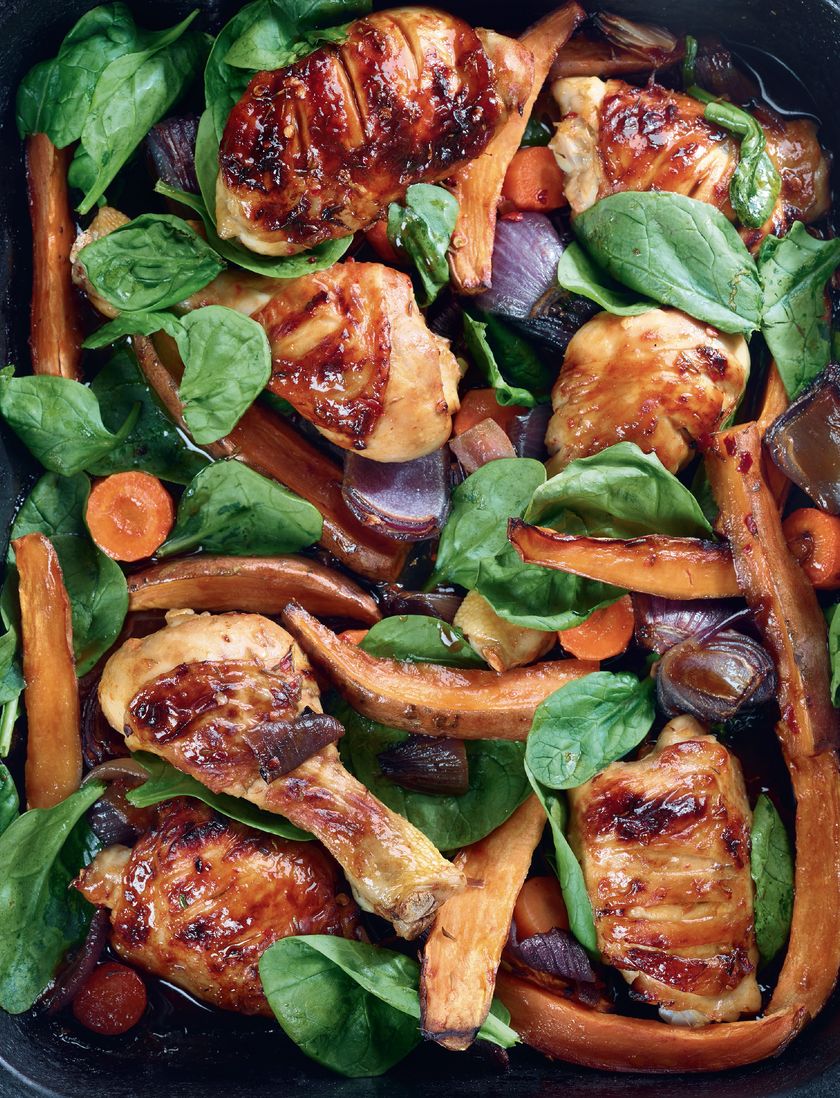 Trust the Eat Well for Less team to come up with a budget-friendly, crowd-pleasing dinner that the whole family will love. Enter this tasty recipe for Barbecue Chicken Bake from the Eat Well for Less: Family Feasts on a Budget cookbook, using chicken thighs and drumsticks (the cheaper parts of the chicken, also considered the most flavourful) coated in an irresistible barbecue glaze. Yes please.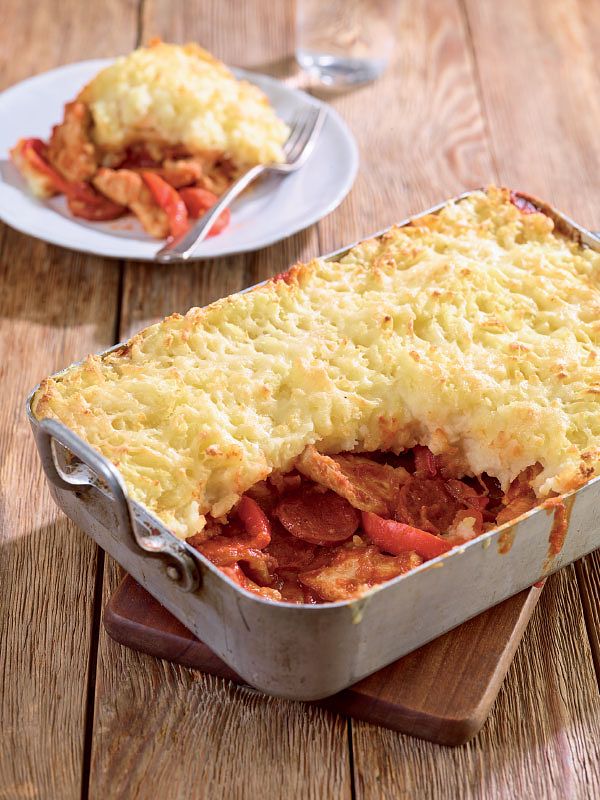 This Saucy Chicken and Pepper Pie from the Savvy Shopper's Cookbook goes down a treat with even the fussier eaters in the family, combining the delicious flavours of chorizo and chicken with sweet red peppers and a comforting tomato sauce. It only gets better, with an irresistible topping of creamy mashed potato and oozy cheddar cheese.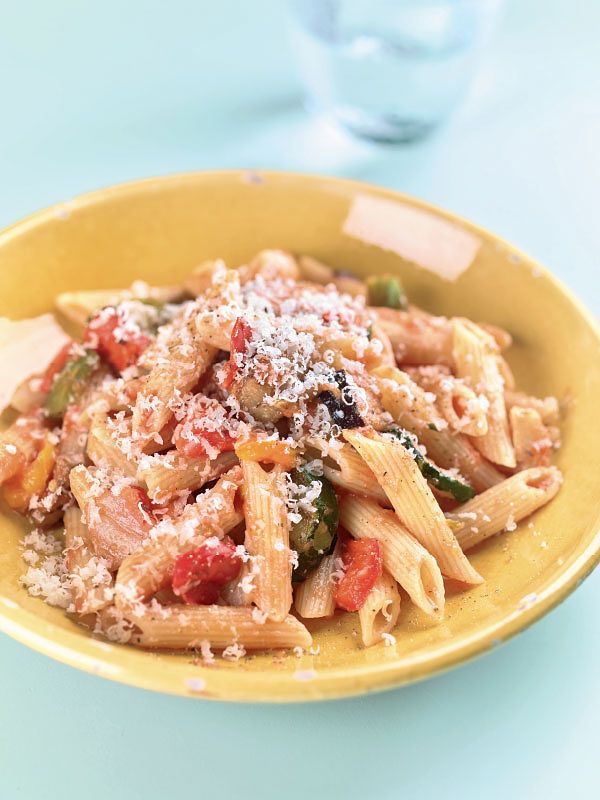 When it comes to pasta, simple is often best, and this Penne with Roasted Veg and Tomato from Eat Well for Less: Family Feasts on a Budget is a case in point. Using frozen veggies to keep the price down, this fuss-free recipe is a great option for an easy weeknight meal, when you're after something satisfying that's still nutrititious.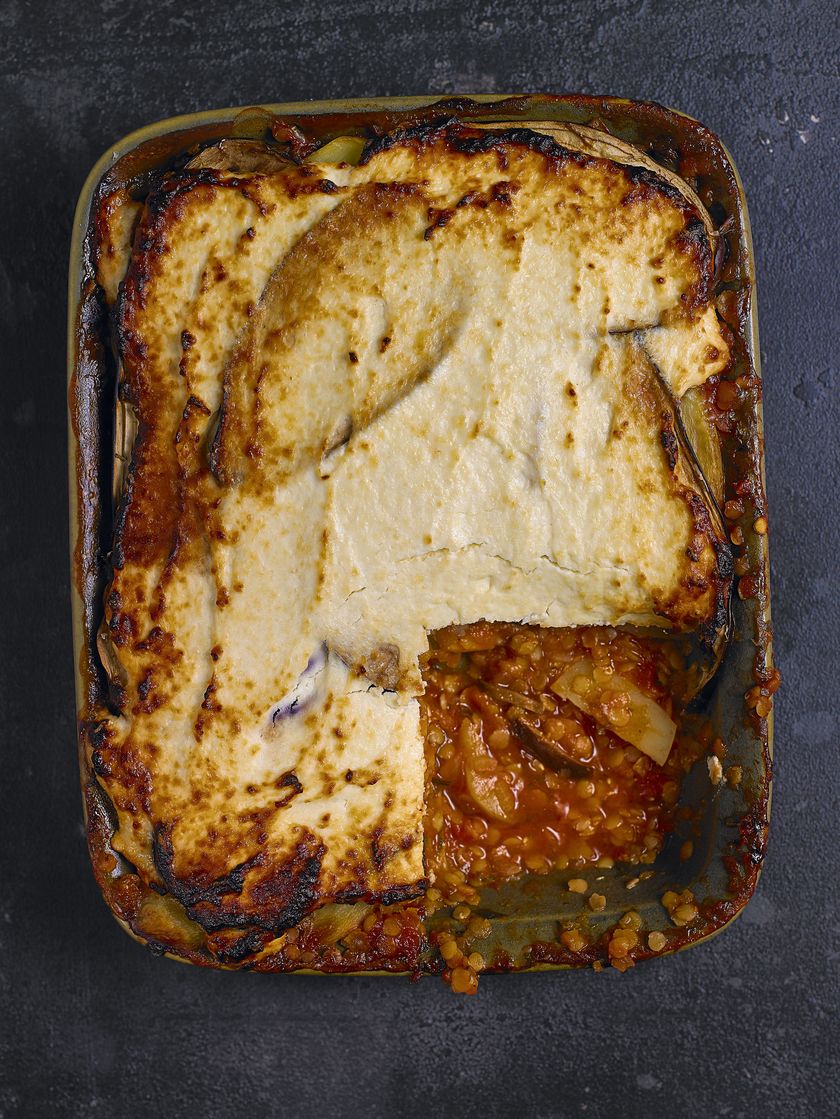 A vegetarian twist on a family favourite, this Mouthwatering Moussaka from Eat Well for Less: Quick & Easy Meals is a wholesome, satisfying dinner that always goes down well with a hungry crowd. Swapping the traditional red meat for red lentils and aubergine brings down the cost of ingredients without losing the benefits of a filling protein-based meal.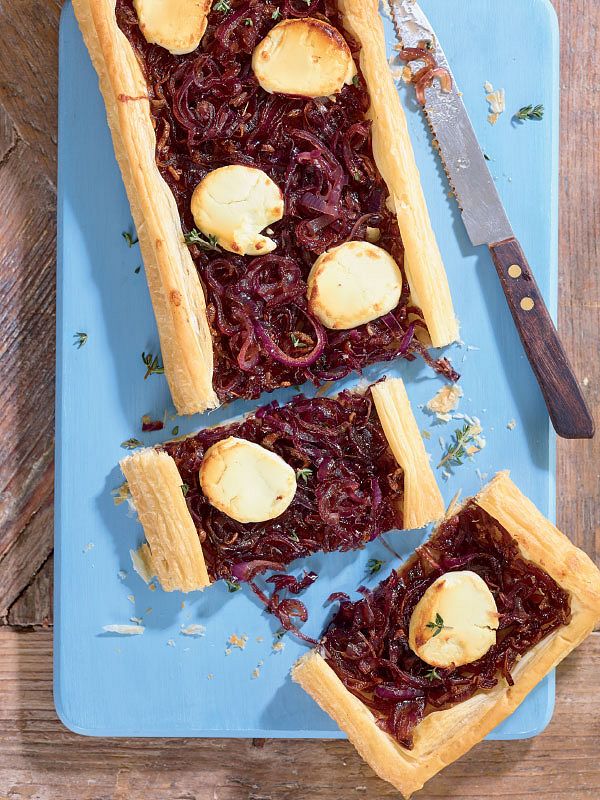 From The Savvy Shopper's Cookbook, this Caramelised Onion and Goat's Cheese Tart is surprisingly economical to put together. Slow-cooking your onions is a transformative way to get the most out of this humble vegetable, and the flavour matches perfectly with goat's cheese and thyme. This recipe will take about an hour from start to finish, but if you want to save time, prepare the tart base the day before you want to serve it, put it in the freezer and bake when you're ready to eat it. 
Swapping meat for pulses is an easy way to cut costs, and this Puy Lentil Bolognese from Eat Well For Less: Quick & Easy Meals has all the flavour and texture of a beef ragu. Spend 20 minutes preparing it, then leave it to tick away for 30 minutes while you get on with your to-do list.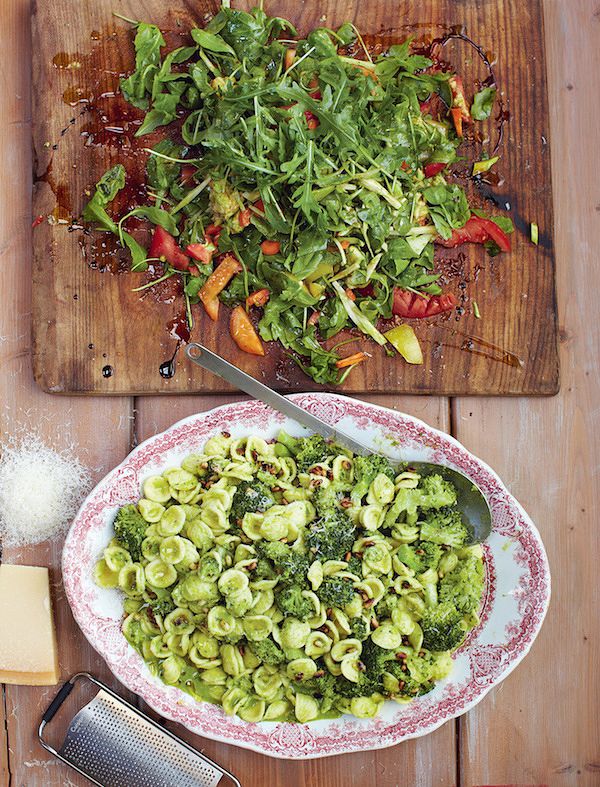 This Broccoli Pasta from Jamie's 15-Minute Meals is not only quick to prepare, it is packed with flavour. Don't feel obliged to make the accompanying green salad, and feel free to swap the small amount of pine nuts with whatever nuts you might have in the cupboard.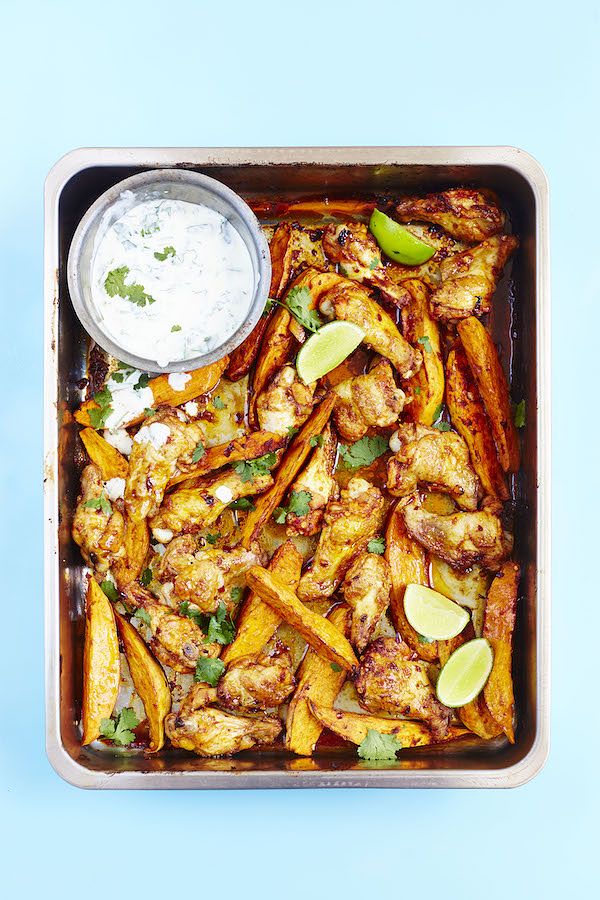 Choosing economical cuts of meat is the best way to save money. Chicken wings are certainly cheaper than the breast, making this recipe for Spicy Chipotle Chicken Wings a great midweek option. Taken from The Roasting Tin cookbook, packed with ideas for fuss-free suppers that you can throw together in no time, leaving the oven to do the hard work.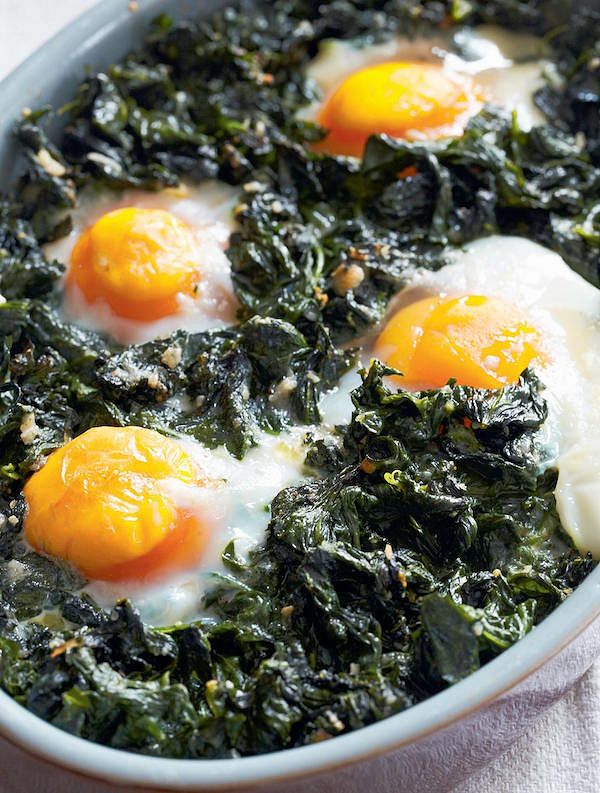 You might associate Florentine Eggs with breakfast, but it makes for a healthy (and budget) midweek meal too. From Anna Del Conte's Cooking with Coco, this recipe can be served with crusty bread or tossed through pasta for a more substantial dish.  
Use any root vegetables you have to hand in this simple Root Veg Soup recipe from The Little Book Of Lunch. A spicy and warming supper, this recipe uses seasonal, budget vegetables and just a couple of store-cupboard ingredients.