As we head into the colder months, filling one-dish dinners that are full of hearty comfort are top of the recipe wish list at Happy Foodie HQ and when it comes to classic winter warmers, who better to turn to for inspiration than Mary Berry. From a nourishing lamb and bean stew to a beef casserole topped with oh-so-fluffy dumplings to a veggie bake with a cheesy, crisp potato topping, here are some of the favourites we'll be turning to as the nights draw in.
Sausage and Red Pepper Hot Pot from Simple Comforts  
A comforting, veg-packed, one-pan dinner, this hot pot teams spicy pork sausages with tomato, pepper, carrot and garlic for a delicious combination of sweet, spicy and earthy flavours.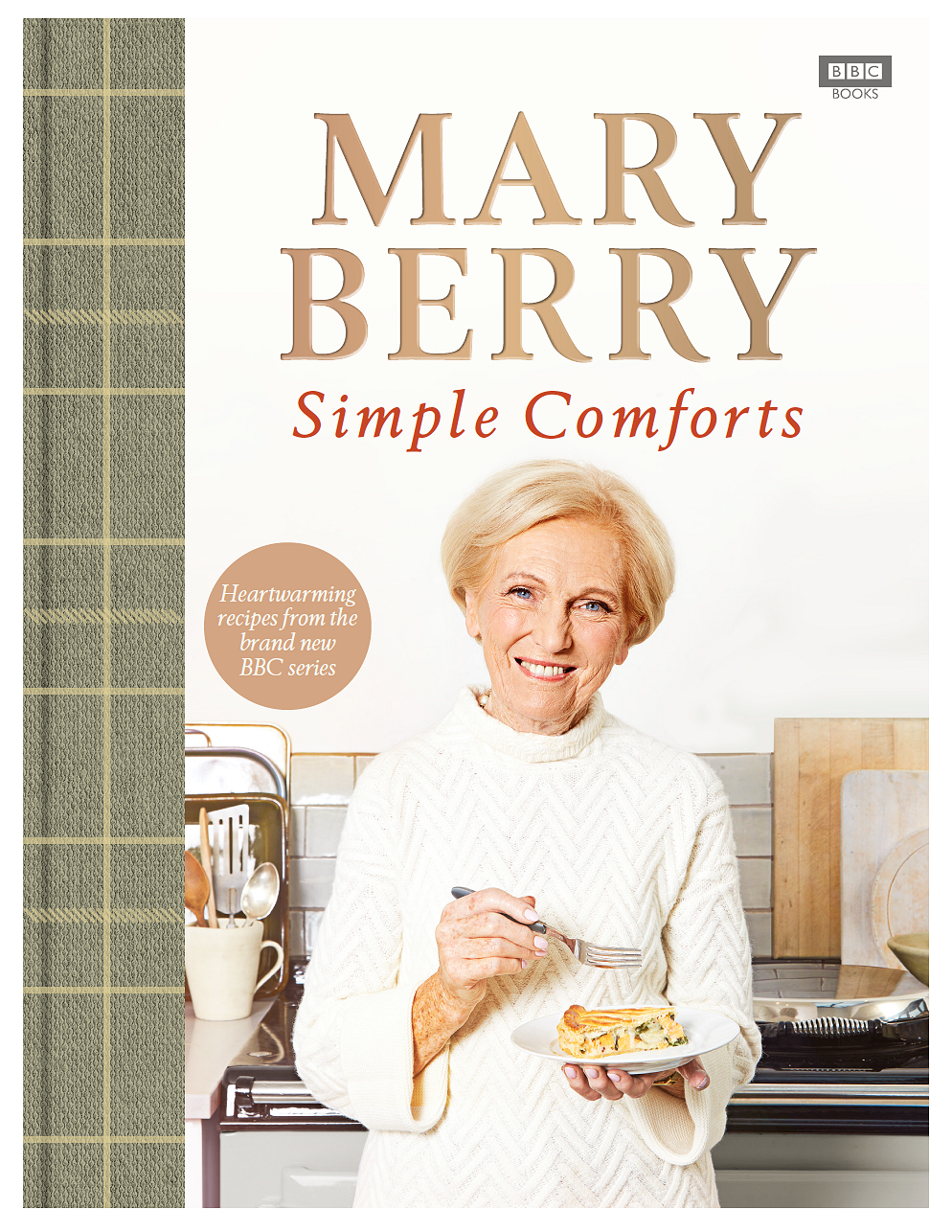 Simple Comforts
Heart-warming comfort dishes from the nation's favourite cook
With easy, family-friendly recipes as well as all-out weekend feasts
Including chapters full of indulgent bakes and sweet treats
Braised Lamb with Sweet Potato and Haricot Beans from Simple Comforts  
A filling, hearty meal for a winter's night, Mary uses neck fillet here, bulked out with sweet potato, beans and tomatoes, and cooked low and slow until beautifully tender. Spiced with cumin and lifted with a little mango chutney, this is full of flavour.
Order your copy of Simple Comforts here.
Mushroom, Lentil and Double Potato Jumble from Simple Comforts 
Think of this as a rich veggie cottage pie, but rather than mash on top, Mary's opted for crispy golden chunks of cheesy potato – heaven!
Order your copy of Simple Comforts here.
Irish Stew from Classic by Mary Berry  
Tender, melt-in-the-mouth lamb, with flavoursome gravy and vegetables, then topped with delicate slices of potato, what is not to love?  
Order a copy of Classic by Mary Berry here.
Beef Casserole with Parsley & Horseradish Dumplings from Mary Berry at Home 
Nothing beats a rich beef stew, unless of course, it's topped with what Mary calls "savoury Chelsea bun-dumplings". Parsley and horseradish are smothered onto rectangles of suet dough, rolled up like a Swiss roll, sliced and plonked onto this one-pot dinner, then cooked until puffed up and gloriously golden. Yes!
Order a copy of Mary Berry at Home here.
Lamb Tagine from Mary Berry's Quick Cooking
Mary combines neck fillet with earthy, punchy spices, dried apricots, preserved lemon, harissa and chickpeas in her spin on an authentic Moroccan dish. This quick version is ready in just an hour.