It's time to start indulging in some festive baking, and this collection of Christmas biscuit recipes will have your kitchen filled with the gorgeous scent of nutmeg and ginger in no time. We've put together our favourite selection of festive biscuits, including beautifully decorated home-baked gifts and fun family baking projects to get stuck into over the school holidays.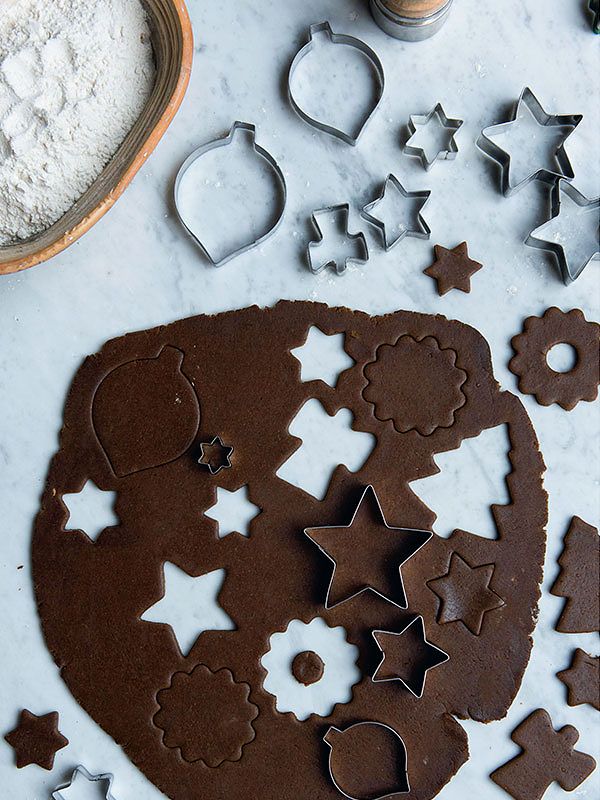 These Piparkakut, a classic Finnish Christmas treat from Baking School: The Bread Ahead Cookbook, are full of warm Christmas spices and make lovely home-baked gifts.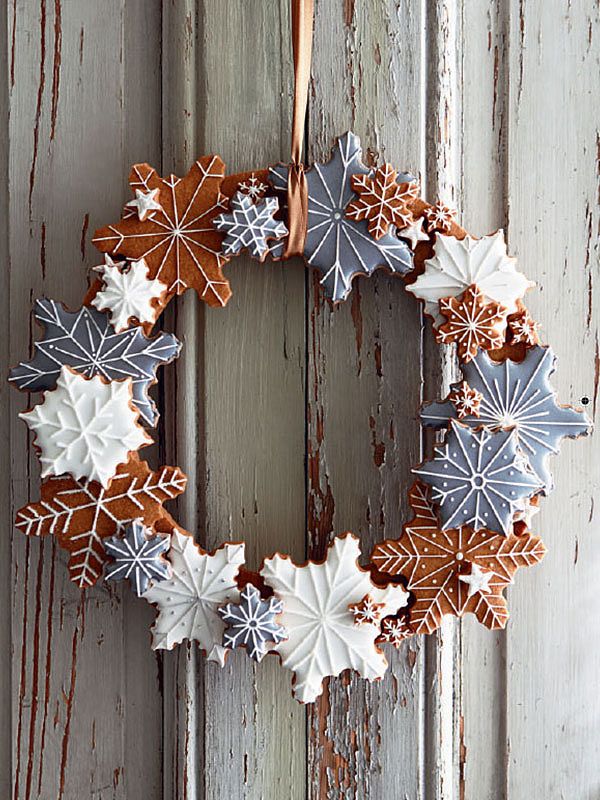 Dust off your piping bags and set aside an afternoon to make this Christmas Wreath, an absolutely stunning biscuit extravaganza from Biscuiteers Book of Iced Gifts.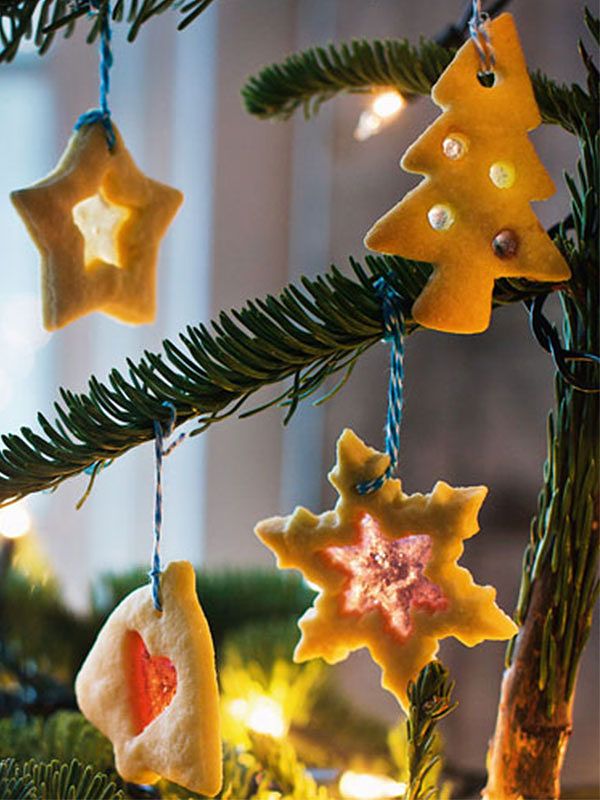 A pretty (and delicious!) addition to your home at Christmas time, these Stained Glass Tree Biscuits from The Great British Bake Off: Christmas  are easy to make and a fun activity for the kids to get involved in.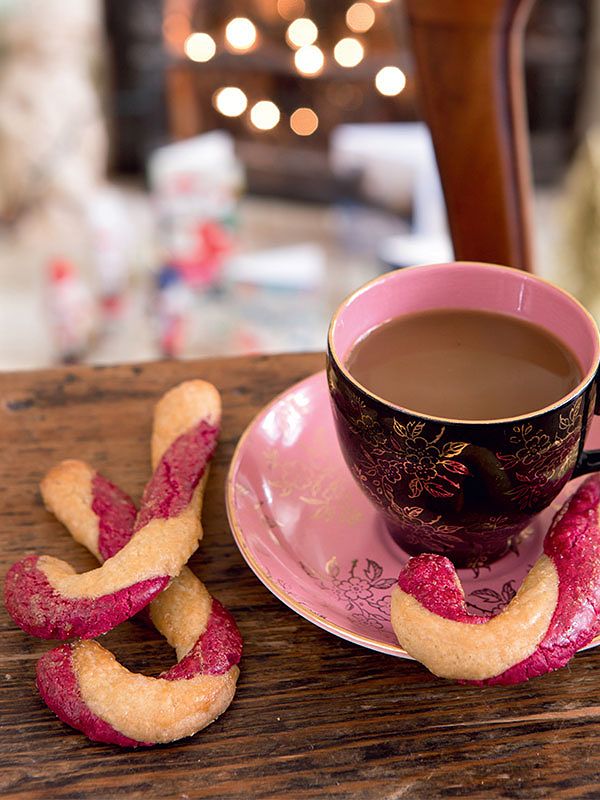 Nothing says Christmas quite like classic striped candy canes, and these Candy Cane Biscuits  from Christmas on a Plate are no different. Perfect as a decorative treat to fill the biscuit jar at Christmas time, or give them to friends and family as a delicious festive gift.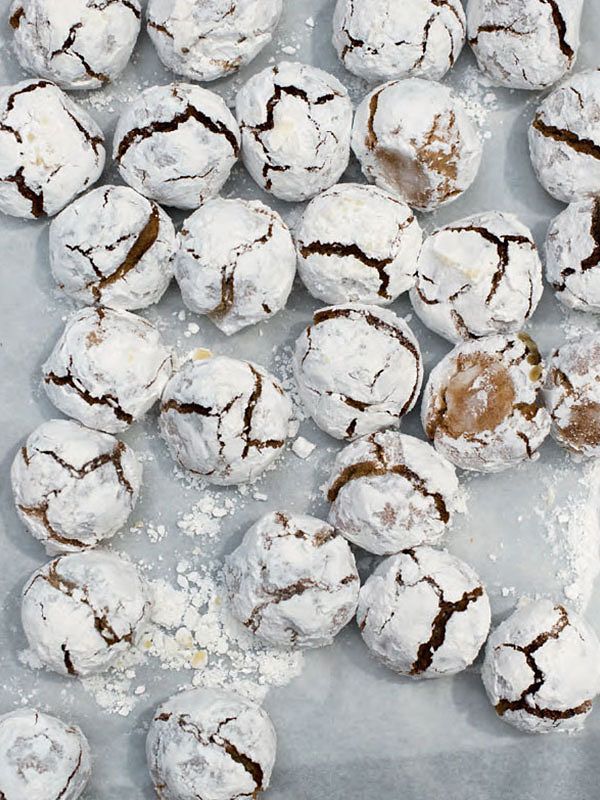 These classic Amaretti Biscuits from Baking School: The Bread Ahead Cookbook are an irresistible Italian treat, and with a snowy dusting of icing sugar they really look the part as the perfect festive biscuit.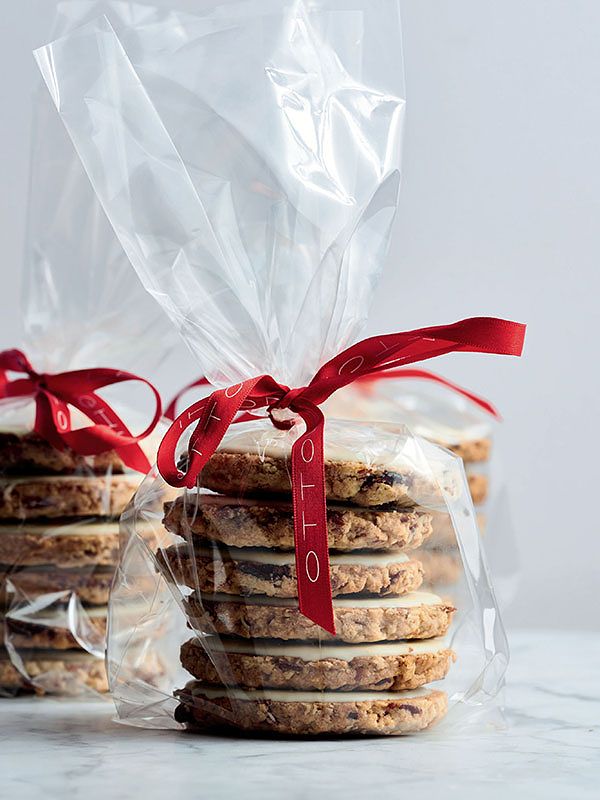 For an elegant home-baked gift, Ottolenghi's Cranberry, Oat and White Chocolate Biscuits from his gorgeous cookbook Sweet will do just the trick, with notes of cranberry for a lovely festive flavour.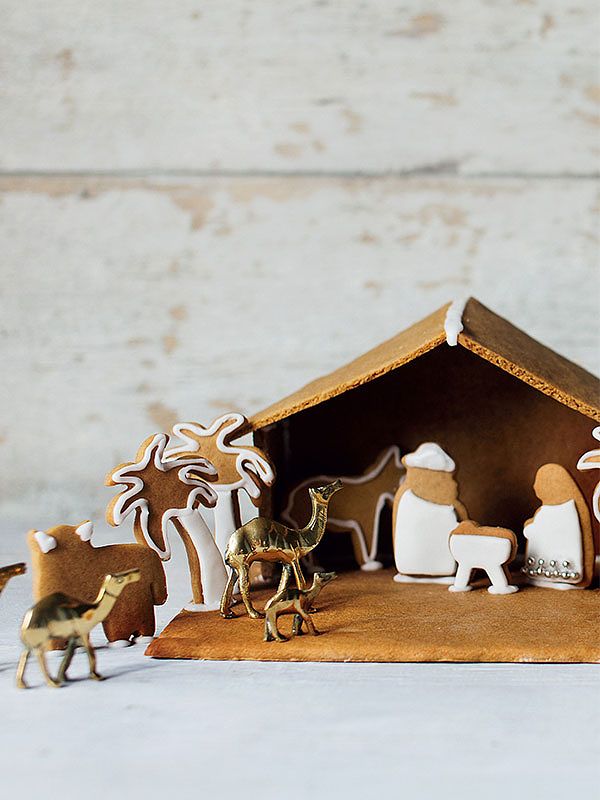 A true Christmas showstopper, this Gingerbread Nativity recipe from The Great British Bake Off: Christmas is a fantastic activity to bring the family together for an afternoon of festive baking.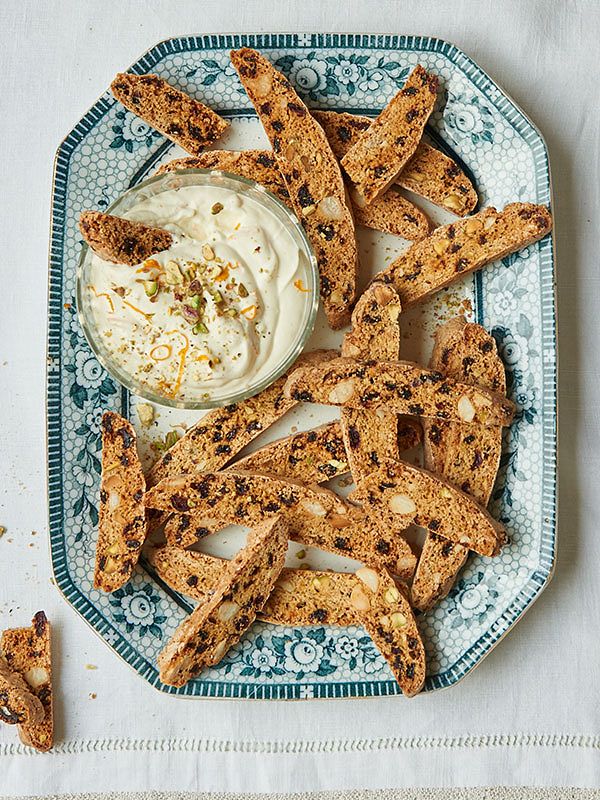 Nadiya adds a clever festive twist to these Italian classic biscuits with her Spiced Biscotti with an Orange Syllabub Dip from Nadiya's Kitchen. Served with the syllabub dip, they make a delicious tea-time or after dinner treat, and are also lovely to give away as a home-baked gift.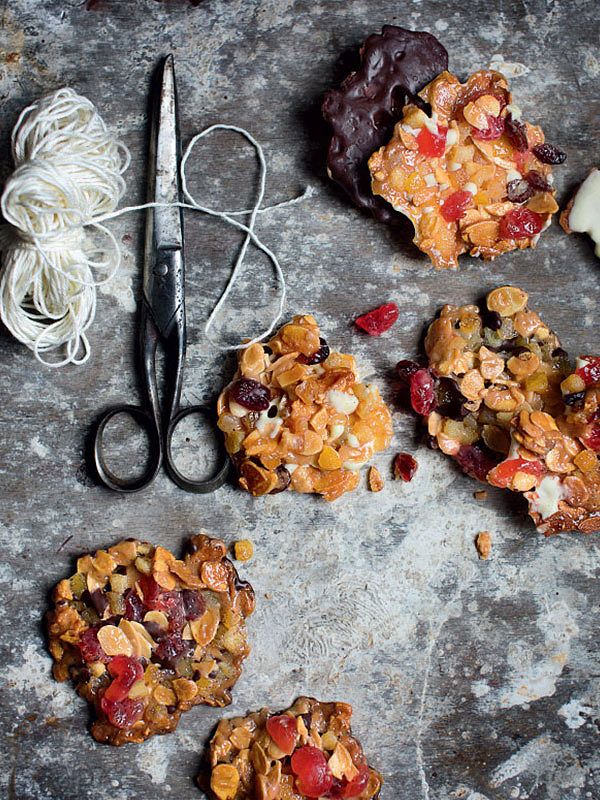 A classic addition to any Christmas biscuit selection, these Florentines from The Great British Bake Off: Christmas are full of festive flavours and make a luxurious homemade gift when packaged in a cellophane bag and tied up with a colourful ribbon.