Baking simple cakes and cookies is a safe starting point for kids learning to cook, helping them to get confident in the kitchen, with the reward of a delicious treat to show for their efforts. Start the younger ones off with weighing and mixing while older kids can take on kneading, whisking, following recipes and using the oven. Begin with three-ingredient cookies or six-minute mug cakes, and move on to pizza doughs and breads. These baking cookbooks span a range of techniques from absolute basics to the more advanced, helping kids get comfortable with cooking and setting them up with skills for life. Here are five of our favourites.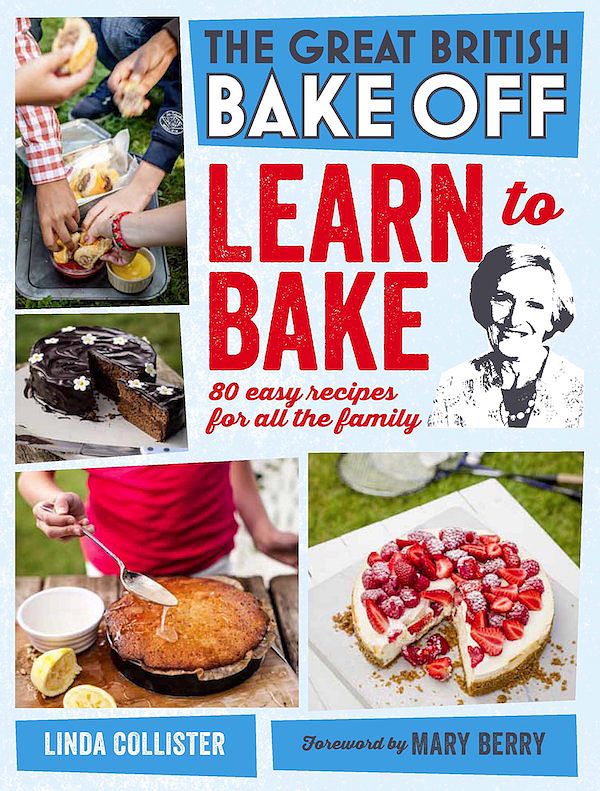 The Great British Bake Off: Learn to Bake: 80 easy recipes for all the family by Linda Collister
Never baked a cake before? This cookbook will show them how. With accessible guides, back-to-basics tips and straightforward recipes with step-by-step images to show them what they need to look for, this is a lovely cookbook for older kids who have an interest in baking and cooking. Try lunchbox sweet treats, like these Carrot Cake Muffins, celebration Sticky Confetti Cake or cook for the whole family with savoury bakes, including Deep-Dish Pizza.
Order a copy of The Great British Bake Off: Learn to Bake here.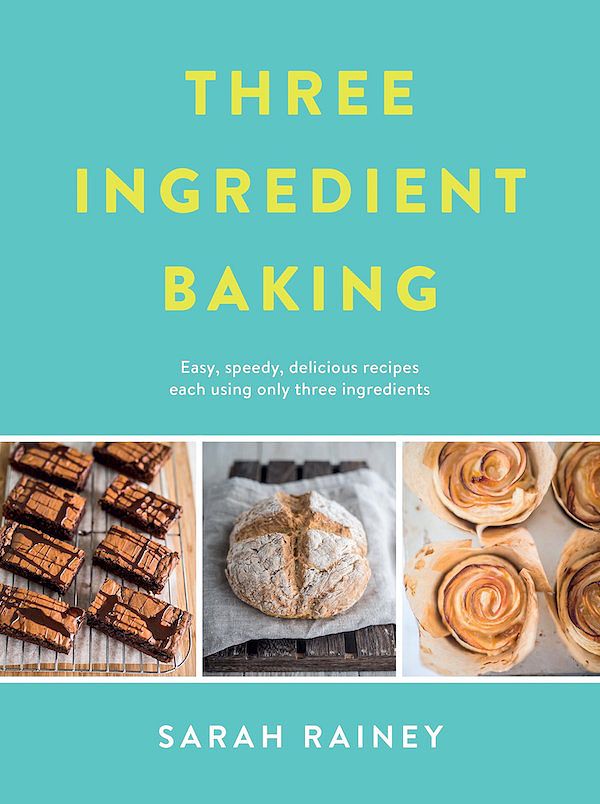 Three Ingredient Baking by Sarah Rainey
The perfect cookbook to use up whatever's in your baking cupboards, this cookbook contains 100 bakes, cakes, puddings and biscuits all made using just three ingredients. Super simple, cheap to make and great for kids who want to experiment. We love Sarah's mug cakes, like this Microwave Peanut Butter Mug Cake using just peanut butter, eggs and sugar; "For me they bring back the magic of baking: put everything in a mug, give it a stir – and pop it in until it pings!", says Sarah. Try these Magic Scones, Honey Cake and Peanut Butter Cookies. 
Order a copy of Three-Ingredient Baking here.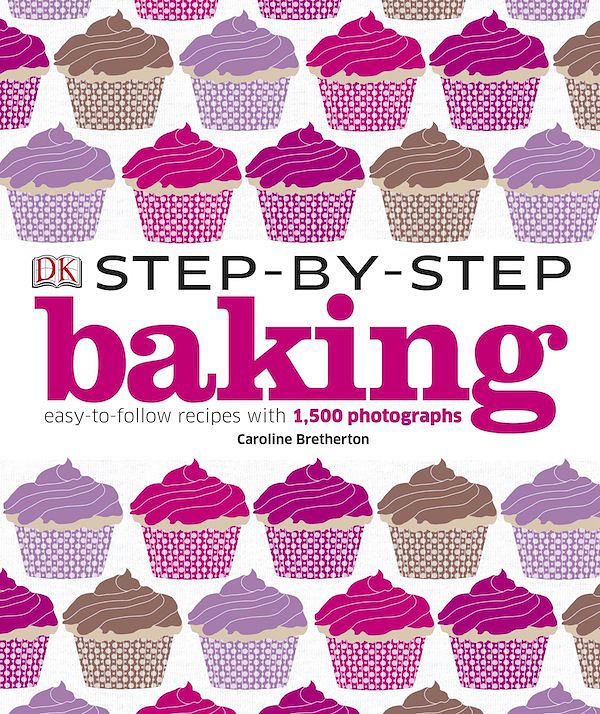 Step-by-Step Baking by DK Publishing
Get the kids to make breakfast this weekend with these American Blueberry Pancakes. This is just one of the 80 classic recipes in this fully illustrated cookbook, with step-by-step instructions and pictures, as well as useful information on ingredients and equipment. This is a great cookbook for anyone, young or old, seeking to gain confidence in the kitchen. 
Order a copy of Step-by-Step Baking here.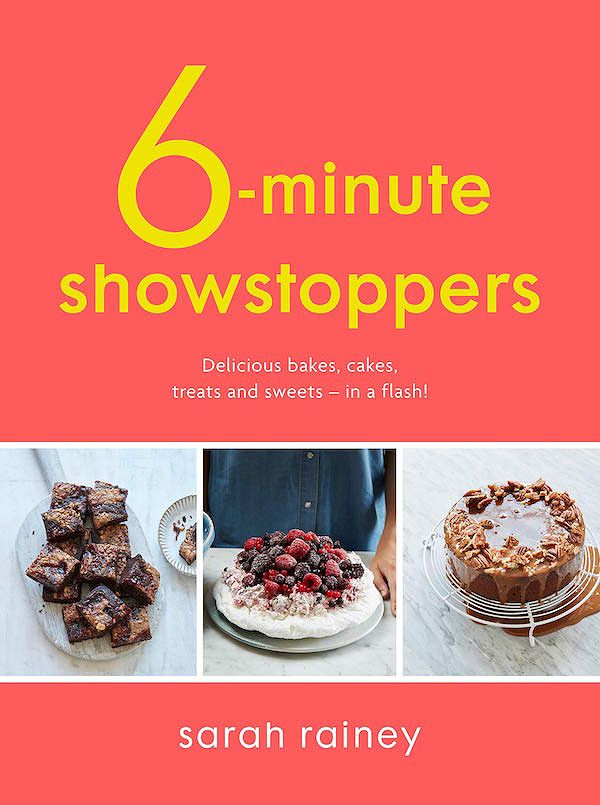 Six-Minute Showstoppers by Sarah Rainey
Sarah Rainey shows you don't need to knead or prove, rest or wait around to make these bakes that are ready in just six minutes. Full of clever, mini recipes for mini people to get to grips with baking. Think Pimm's Cupcakes, Microwave Brownies and Spiced Apple Mug Cake, which makes the most of the microwave so you don't have to worry about a hot oven. Plus fun recipes from Unicorn Bark to Nutella Griddle Cookies that makes the most of your baking cupboard staples. 
Order a copy of Six-Minute Showstoppers here.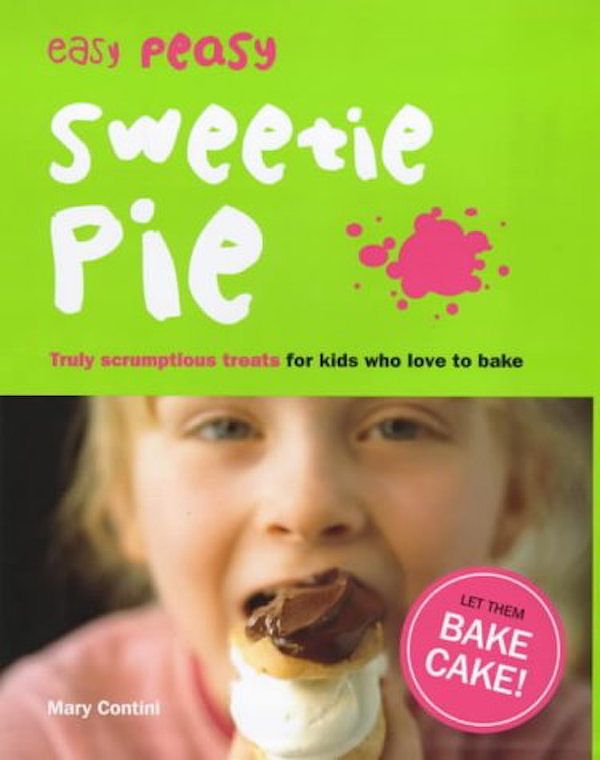 Easy Peasy Sweetie Pie by Mary Contini
Mary Contini teaches cooking classes to kids of all ages and draws on this experience in this cookbook, showing children how fun and accessible cooking really is. Starting with basic techniques and preparation, the book moves on to a wealth of useful recipes from breads and buns to pizzas, cakes and pastries. Combined with its helpful hints, colourful images and design, this is a great resource for younger kids and teens alike.