The best time to enjoy pears is in the autumn when these orchard fruit are sweet and juicy. Look out for golden, firm Willams pears that are particularly good for cooking or the tender and flavoursome Comice or long, thin-shaped Conference – they are all worth celebrating.
Make the most of them in both sweet and savoury dishes; try poaching pears teamed with vanilla, rum or aromatic spices, bake them into a chocolate cake, or pair sweet pears in wintery salads with creamy Gorgonzola or salty Pecorino and bitter leaves. At this time of the year, we're particularly enjoying them in this chicken traybake. Whatever you're game for, these are the best pear recipes to get you inspired. 
Pear & Vanilla Upside-Down Cake from How Baking Works by James Morton
A classic upside-down cake is a wonderful way to bake with any autumnal fruit. In this recipe from James Morton combines ripe pears with a hint of vanilla for a sweetly aromatic flavour.
Get your copy of How Baking Works here.
Oozy Black Rice with Sweet Roasted Pears, Thyme and Gorgonzola from Jamie Cooks Italy by Jamie Oliver
Rich, buttery black rice topped with roasted pears, nuggets of creamy Gorganzola and a drizzle of extra virgin olive oil. Jamie says, this recipe needs "less hands-on attention than a regular risotto and is so worth it".
Get your copy of Jamie Cooks Italy here.
Happy Pear House Salad with Pumpkin Seed and Parsley Pesto from The Happy Pear by The Happy Pear
This autumnal salad champions pear, chicory, radicchio and spinach, and a toasted pumpkin seed and herb dressing for a dish that balances sweet, bitter and toasty flavours, and a nice bit of crunch. 
Order a copy of The Happy Pear here. 
Toffee Pear Pudding from Simple Comforts by Mary Berry
Don't have any fresh pears to hand? Try this delightfully gooey toffee pear pudding from Mary Berry's Simple Comforts; it's made with tinned pears and covered in a rich toffee sauce. The perfect post-roast dessert!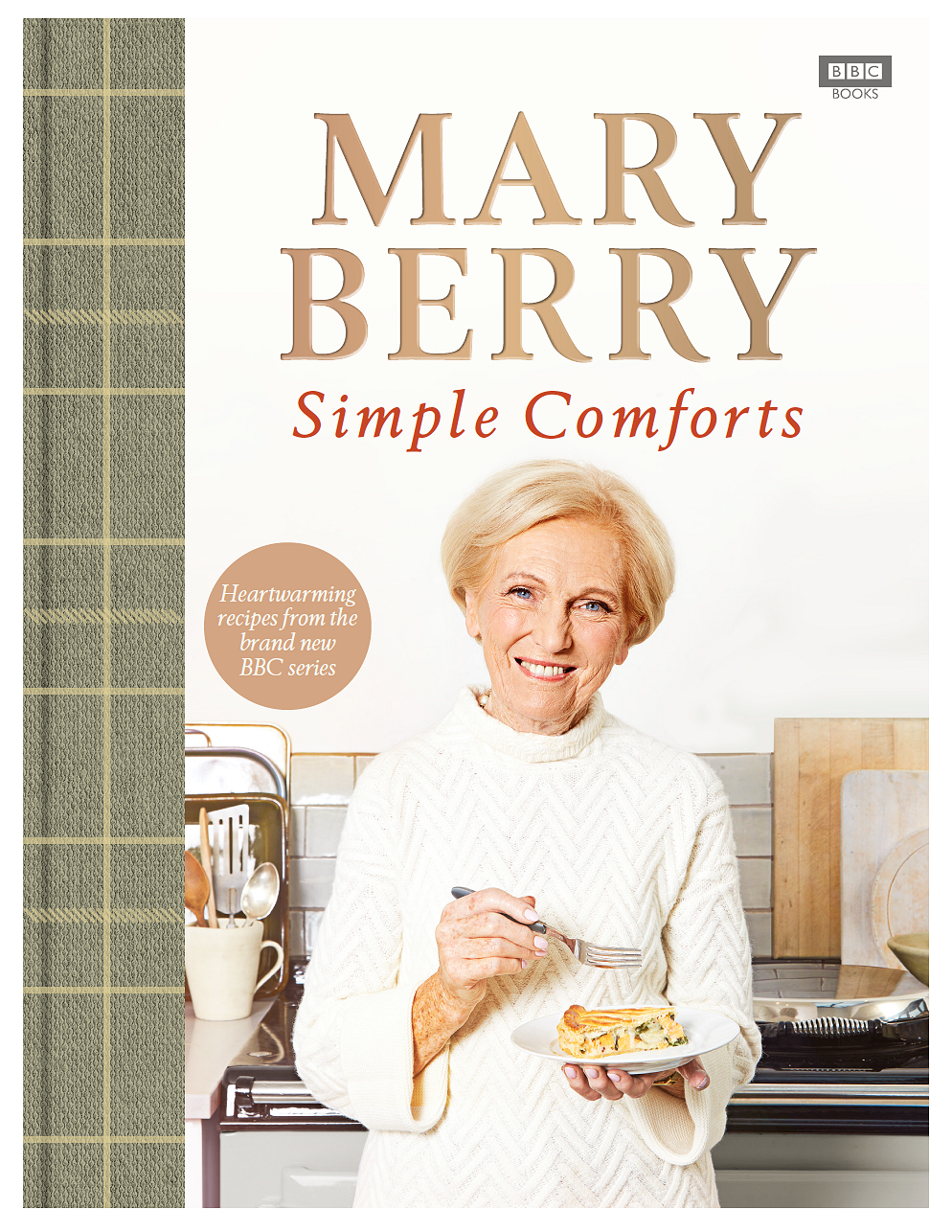 Simple Comforts
Heart-warming comfort dishes from the nation's favourite cook
With easy, family-friendly recipes as well as all-out weekend feasts
Including chapters full of indulgent bakes and sweet treats
Cardamom, Walnut and Pear Chicken from Abel & Cole: How to Eat Brilliantly Every Day by Abel & Cole
Pair chicken with pears, fragrant cardamom and crunchy walnuts for a traybake dinner that's simple but full of flavour. 
Get a copy of Abel & Cole: How to Eat Brilliantly Every Day here. 
Butternut Squash, Pear and Gorgonzola Flatbread Tart from How To Eat In by Adam Byatt
This squash, pear and Gorgonzola tart teams sweet and salty, tang and nuttiness for a delicious veggie centerpiece that your friends and family will love you for. Keep the leftovers for a lunchbox lunch. 
Order a copy of How to Eat In here. 
Baked Oatmeal with Caramelised Pears and Vanilla Cream from Smitten Kitchen Every Day by Deb Perelman
"This is my deep-into-winter escape from hot-cereal drudgery", says Deb Perelmen. We are so on-board; make this at the start of the week and heat up a portion at a time of caramelised lemony vanilla pears topped with oats and cooked into a  luxurious baked oatmeal. Heaven. 
Get a copy of Smitten Kitchen Every Day here. 
Half-a-Pear Crumble from Nadiya's Family Favourites by Nadiya Hussain
Individual pears poached then baked with a sweet marzipan centre and a crumbly, crunchy top, this is a cute twist on a comfort food pud. 
Order a copy of Nadiya's Family Favourites here. 
Coffee and Rum-Poached Pears from Ainsley's Caribbean Kitchen by Ainsley Harriott
These gently-spiced soft pears are poached with coffee and rum for a dessert that's full of depth and flavour. Top with a crunchy coconut crumb for an elegant dessert that brings a little Caribbean sunshine into your autumn.
Order a copy of Ainsley's Caribbean Kitchen here. 
Chocolate and Pear Cake from Italian Kitchen by Anna Del Conte 
This is a decadent but simple bake that you can make as an afternoon tea loaf or a round cake for dessert.