There is more to eggs than poaching (although if you want to make the perfect poached egg, check out our top tips here). While, in its simplicity, a plain egg is delicious, we think it's time to celebrate the versatility of the humble egg. Here we've listed 7 different (but delicious!) ways to use eggs. Eggcited to see what we've chosen?
Scorching Chorizo Scotch Eggs by Dean Edwards
Step away from the sad, soggy Scotch eggs of the supermarket. This recipe from Mincespiration! is a lunch-box game changer and is bound to induce office envy. We like to dip our Scorching Chorizo Scotch Eggs in a little fiery mustard for a real nose-tingling treat.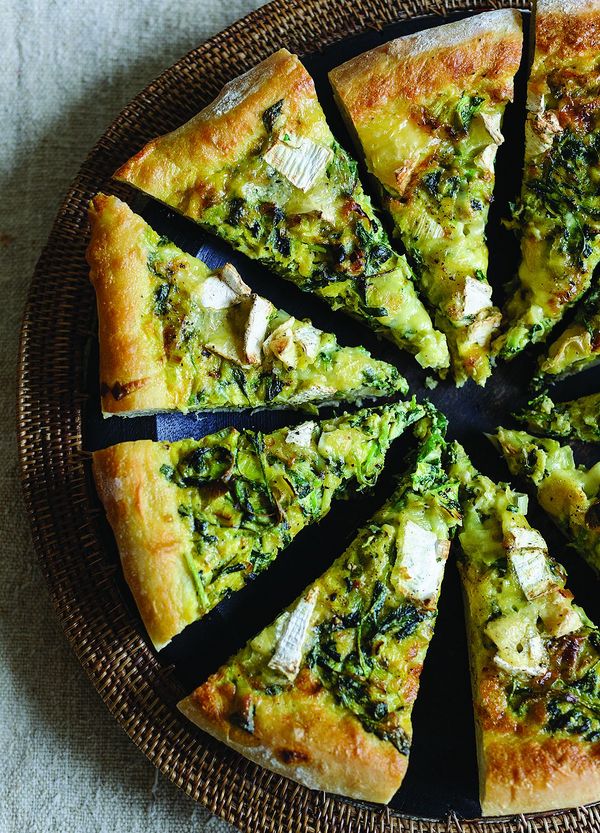 Watercress and Brie Flamiche by Genevieve Taylor
Genevieve describes this recipe in A Good Egg as 'if a quiche and pizza fell in love… this would be the probable offspring'. This Flamiche uses egg to create its creamy, rich topping, something that's so good we think we'll have to make it for dinner tonight. Plus we're currently struggling to think of anything we'd like to eat more than a pizza crossed with a quiche.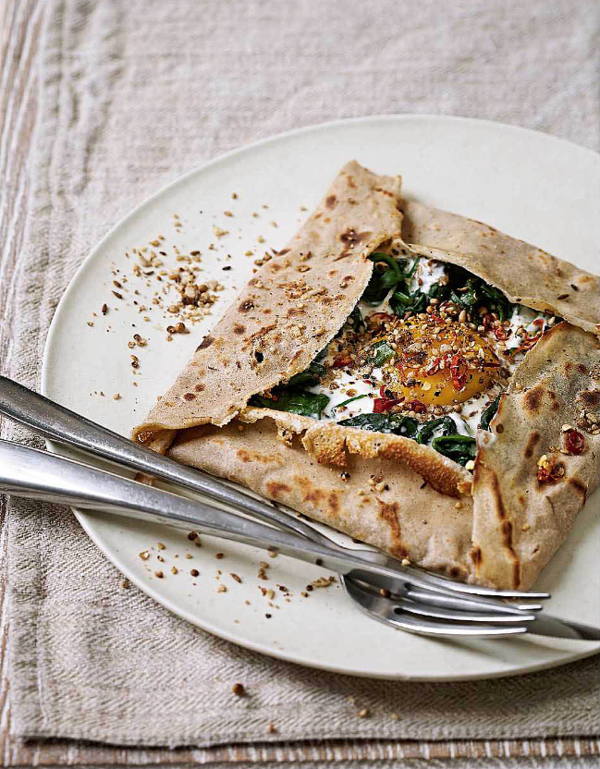 Turkish Spinach Galette by Rachel de Thample
Sometimes you just can't beat a molten yolk. And this yolk is particularly delicious enveloped by spinach, Greek yoghurt, harissa and a savoury galette. This recipe from FIVE makes for a simple but impressive supper and will have you raving about the possibilities of savoury pancakes. See our 5 favourite savoury pancake recipes here.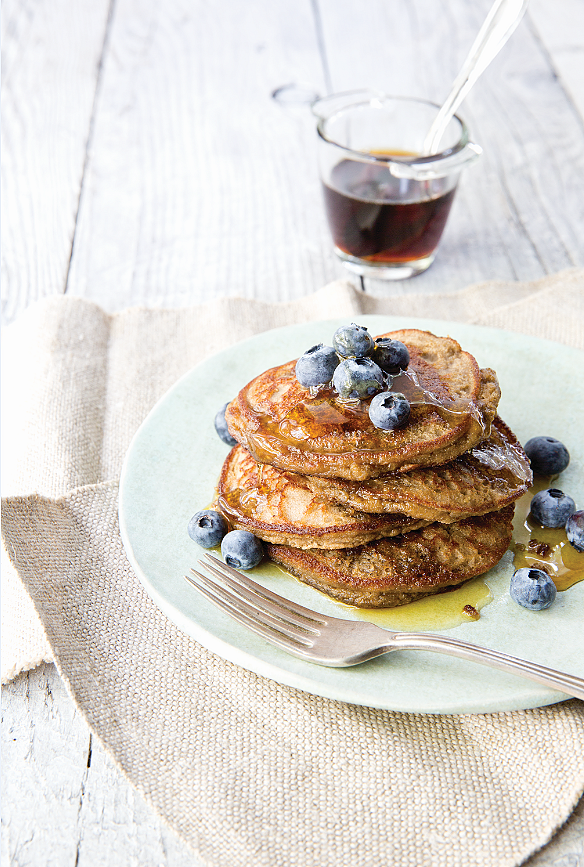 Blender Banana Pancakes by Megan Gilmore
Amongst other things, eggs are protein superheroes. This recipe from Everyday Detox champions their protein power for breakfast, coupling them with mashed bananas and a little flour. These pancakes are a doddle to make and a great recipe for reluctant egg eaters.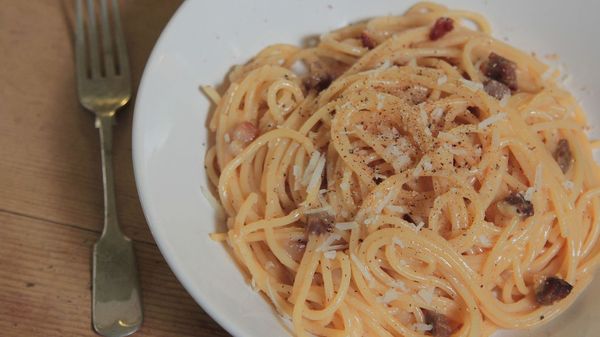 Perfect Spaghetti Carbonara by Felicity Cloake
A classic Spaghetti Carbonara is the perfect recipe to showcase the power of the egg. The richness of the yolks really sings in this recipe from Perfect Too and, when coupled with bacon and salty cheese, is quite irresistible. Want to make this recipe? Check out Felicity's easy how-to video here.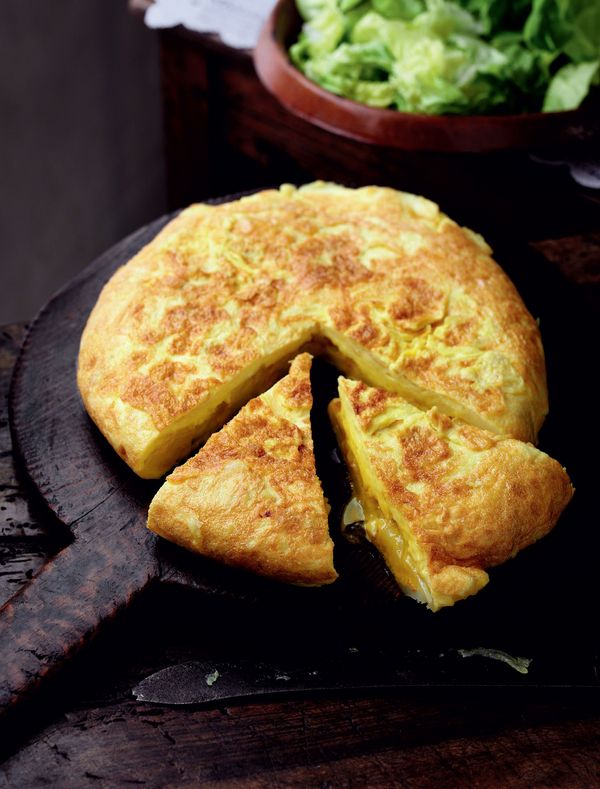 This straight-forward Spanish dish from Rick Stein's Spain is an utter treat. Showcasing a few quality ingredients, main-crop potatoes, free-range eggs and olive oil, it is a simple delight easy enough to enjoy on a weeknight. Stock up on eggs though, you'll need 12 for this recipe to feed 6.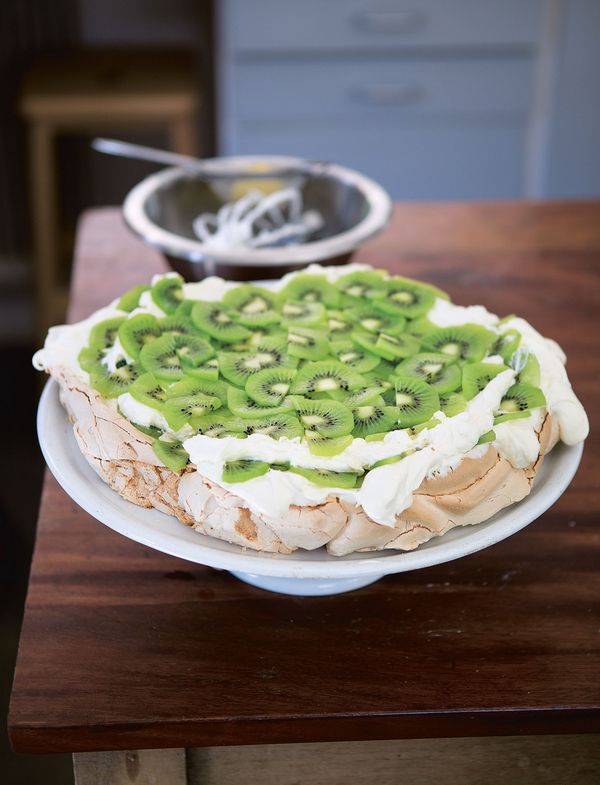 As you can see, this recipe from How Baking Works is a million miles away from scrambled eggs on toast. But this Pavlova recipe uses 4 egg whites, making it one of the sweetest ways to cook with eggs. And don't chuck away the yolks! Use them to make a rich pastry, or add into Felicity Cloake's Spaghetti Carbonara listed above.
Now to decide which of our *cracking* recipes you want to try first.