Vibrant, fresh and exciting, the food of the Caribbean is hugely diverse, and makes the most of an incredible array of produce: from sweet, juicy mangoes and pineapples to fresh fish and grilled meats paired with fiery, sweet and sour flavours; from tamarind to coconut, allspice to Scotch Bonnets. Here are three fabulous cookbooks from much-loved British/Caribbean authors, that will help you bring a taste of these island nations into your own kitchen, from vegan Caribbean twists to little known island dishes to all-out barbecue feasts.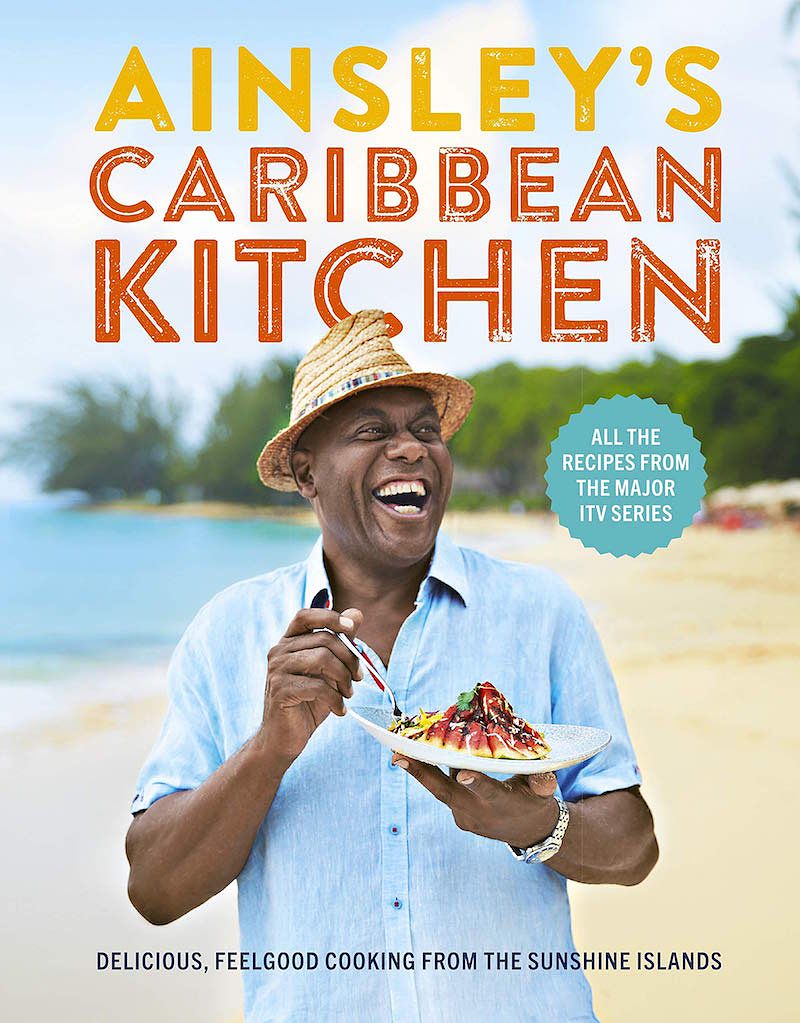 Ainsley's Caribbean Kitchen by Ainsley Harriott
"I want to show that Caribbean cooking is not just jerk chicken, there is so much more to discover" says Ainsley Harriott in his most recent cookbook, Ainsley's Caribbean Kitchen, which spans a range of dishes, flavours and ingredients from across the Caribbean islands. While there are plenty of signature recipes, like Ainsley's take on the Ultimate Jerk Chicken and his Ackee and Saltfish Fritters, he also shares a broad range of stories and recipes showing the influence of migration and colonialism on the region. You'll find Okra Onion Bhajis as a nod to the Indian influence on Trinidadian cuisine, as well as his twist on recipes championing classic Caribbean flavours and ingredients, from Poppy & Coconut Beef Kebabs, Griddled Yams with Garlic, Chilli and Mint Dressing, Tamarind Rainbow Trout, and Mango & Coconut Rum Daiquiri. This is the book to buy if you're looking for unknown recipes as well as fresh and modern twists on the classics.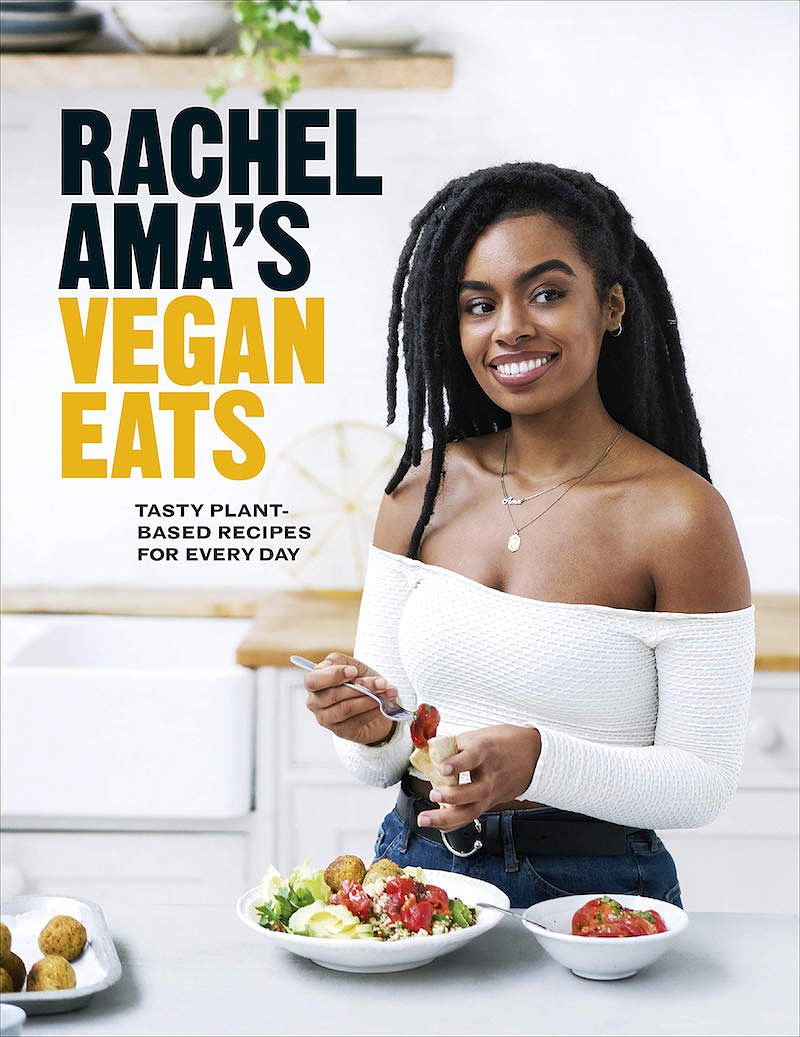 Rachel Ama's Vegan Eats by Rachel Ama
"When I went vegan, I wanted to continue to eat all the flavours and meals that I used to love", says Rachel, whose cookbook is inspired by her Caribbean, Welsh and African roots and the diverse dishes she grew up with in London. While not a strictly Caribbean cookbook, Rachel draws on the islands' flavours and spices to create plant-based meals that are vibrant, innovative and altogether new.
"I love the way Caribbean flavours and spices make my kitchen smell; they remind me of my grandma's house and she was an incredible cook", she says by way of introduction to recipes like her vegan take on her grandmother's fish fritters using jackfruit. Alongside everyday recipes like lasagne, curries, pancakes and a vegan Full English, you'll find plenty of Caribbean-inspired dishes like Dhalpuri Rotis, Ackee 'Saltfish' with Caribbean Dumplings, Rice and Peas, Jerk Barbecue Sauce and Crispy Jerk Barbecue Tacos.
Order your copy of Rachel Ama's Vegan Eats here.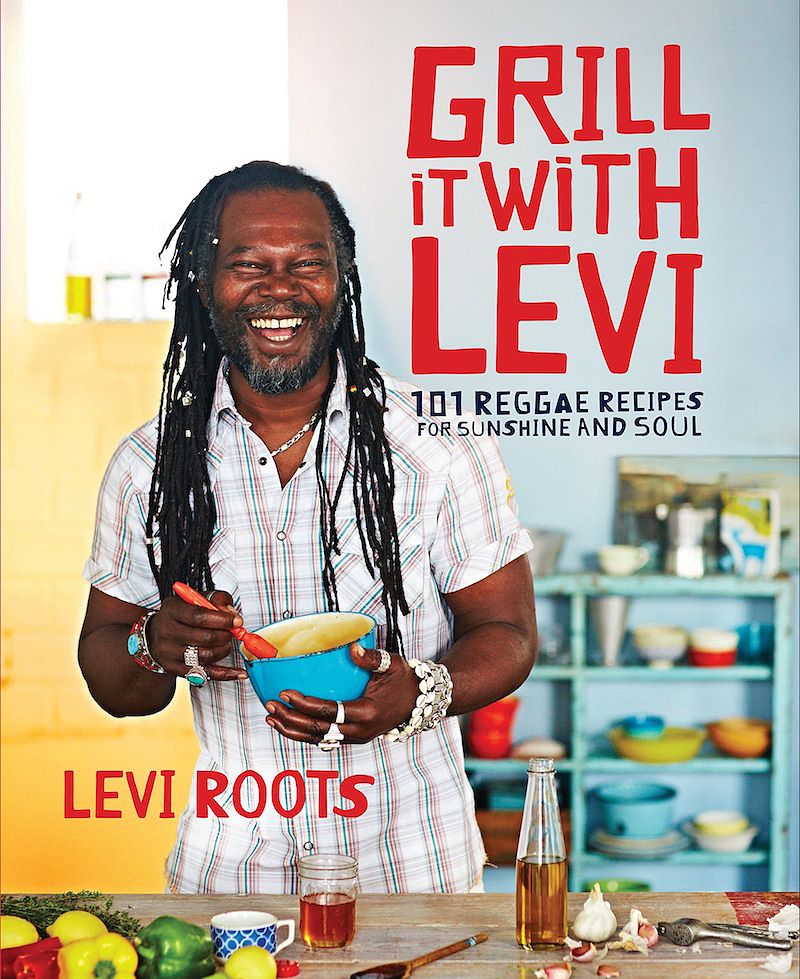 Grill it with Levi: 101 Reggae Recipes for Sunshine and Soul by Levi Roots
A comprehensive Jamaican barbecue cookbook, Grill it with Levi is packed with over 100 recipes, many from Levi's childhood where barbecue was an everyday part of life, celebrating and sharing. "On birthdays and other big events there's often a big cookout. You get this fantastic smell from miles away and follow it to the event", says Levi, whose recipes for healthy, quick and flavourful grilled food suit any occasion, from quick dinners to major celebrations. Try his Roasted Pineapple Chicken, Calypso Chicken Burgers or Seasoned up Pepper Steak alongside fresh and vibrant sides, like Hot and Fruity Caribbean Coleslaw or Salad of Chilli and Honey Peaches. Finished off with barbecued fruits, like Roasted Treacle Toffee Bananas and you're onto a winning formula. Get this cookbook if you're seeking fresh, flavour-packed ways to barbecue this summer.