Keeping children entertained during lockdown weekends can seem like a formidable task – especially if rainy, autumnal weather means that parks and gardens are off the table. Now's the time to brush up on your indoor pursuits, and of all the rainy day pastimes, cooking is by far the most fun and the most accessible – all you need is a kitchen and some basic ingredients. The best part is, it kills two birds with one stone: papier mâché and monopoly are all very well, but they don't tend to have edible results – cooking (usually) does. Read on for our favourite recipes designed to distract the kids and put something tasty on the table, from praline brownies made with just three ingredients, to healthy vegetarian croquettes.
Cheese Biscuits with Tomato Jam from Nadiya's Family Favourites by Nadiya Hussain
When it comes to cooking with children, you can't go wrong with biscuits. The dough can stand a fair bit of manhandling, which means that kids can pretty much go wild with rolling it out and cutting it into shapes. These cheese biscuits from Nadiya Hussain are totally addictive, and a great way to use up leftover bits of cheese.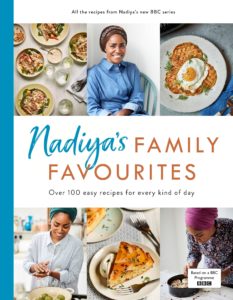 Nadiya's Family Favourites
Tasty midweek meal ideas
Easy ideas to feed a crowd
Showstopping cakes and bakes
Three-Ingredient Yoghurt Jelly Pie from Three Ingredient Baking by Sarah Rainey
This wobby, cartoonish pie is bound to become a family favourite. Adding jelly to the yoghurt not only creates a cheesecake-like consistency, it also gives the pie its pastel hue. You can use any flavour of jelly you like – kids will love the vibrant, colourful results.
Get your copy of Three Ingredient Baking here.
Veggie Croquettes with Three Easy Dips from Eat Well For Less: Every Day by Jo Scarratt-Jones
If you're trying to sneak some extra vegetables into your children's diets, this recipe is a tasty way to do it – the croquettes are made with cauliflower, sweet potato, carrots, and courgette, and the super-simple dipping sauces are also packed with veg. Kids can get involved with shaping the croquette mixture into sausages before baking. 
Homemade Pasta from Semplice by Dino Joannides
Ok, so homemade pasta might be the first thing that comes to mind when you're cooking with children, but if you own a pasta maker it's actually an incredibly simple and fun thing to make. Kids can help with kneading the dough, and they'll love watching the sheets of pasta transform into spaghetti or tagliatelle.
Get your copy of Semplice here. 
Rainbow Lentil Meatballs with Arrabbiata Sauce from There's a Vegan in the House: Fresh, Flexible Food to Keep Everyone Happy by DK Publishing
The perfect thing to go with the homemade pasta above (or any kind of pasta at all, really), these lentil meatballs are tasty, nutritious, and also happen to be suitable for vegans. Children can get stuck in with rolling the lentil mixture up into little balls. 
Get your copy of There's a Vegan in the House here.
Toffee Marshmallow Squares from My Kitchen Table: 100 Sweet Treats and Puds by Mary Berry
Mary Berry's toffee-flavoured, no-bake, crisped rice treats are so simple even very small children can have a go at making them, and the results are perfect every time.
Get your copy of My Kitchen Table here.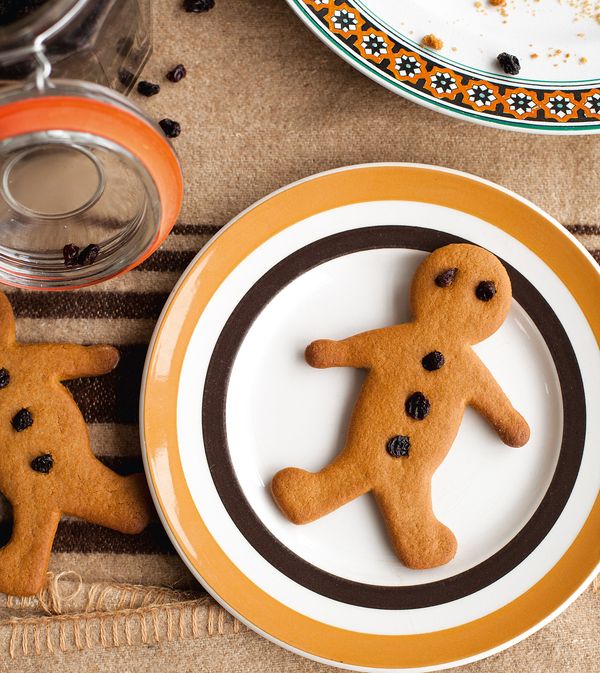 Gingerbread Men from Biscuit by Miranda Gore Browne
Another classic kid-friendly recipe, the best thing about these gingerbread men is that children can really go wild with the decorating – stock up on smarties, icing, mini marshmallows, and sprinkles, and let their imaginations have free reign.
Get your copy of Biscuit here. 
Build Your Own Pizza from Beginners Get… Sorted by Ben Ebbrell
These pizzas are a really fun thing to cook with the family – the dough and tomato sauce are simple to make, and kids can customise their pizzas with various cheeses and toppings. 
Get your copy of Beginners Get… Sorted here.
Three-Ingredient Chocolate Praline Brownies from Three Ingredient Baking by Sarah Rainey
Another great three-ingredient recipe from Sarah Rainey, these chocolate praline brownies will delight Nutella lovers, and make a fantastic dessert when served with a scoop of vanilla ice cream.
Get your copy of Three Ingredient Baking here.
Banana Pancakes from Eat Well for Less: Family Feasts on a Budget by Jo Scarratt-Jones
These pancakes take just minutes to whip up, and are sweetened with bananas, so they contain no refined sugar. Children will love them, and they can be customized with fruits, toppings, and sauces – perfect for a lazy, pyjama-wearing morning.
Get your copy of Eat Well for Less: Family Feasts on a Budget here.