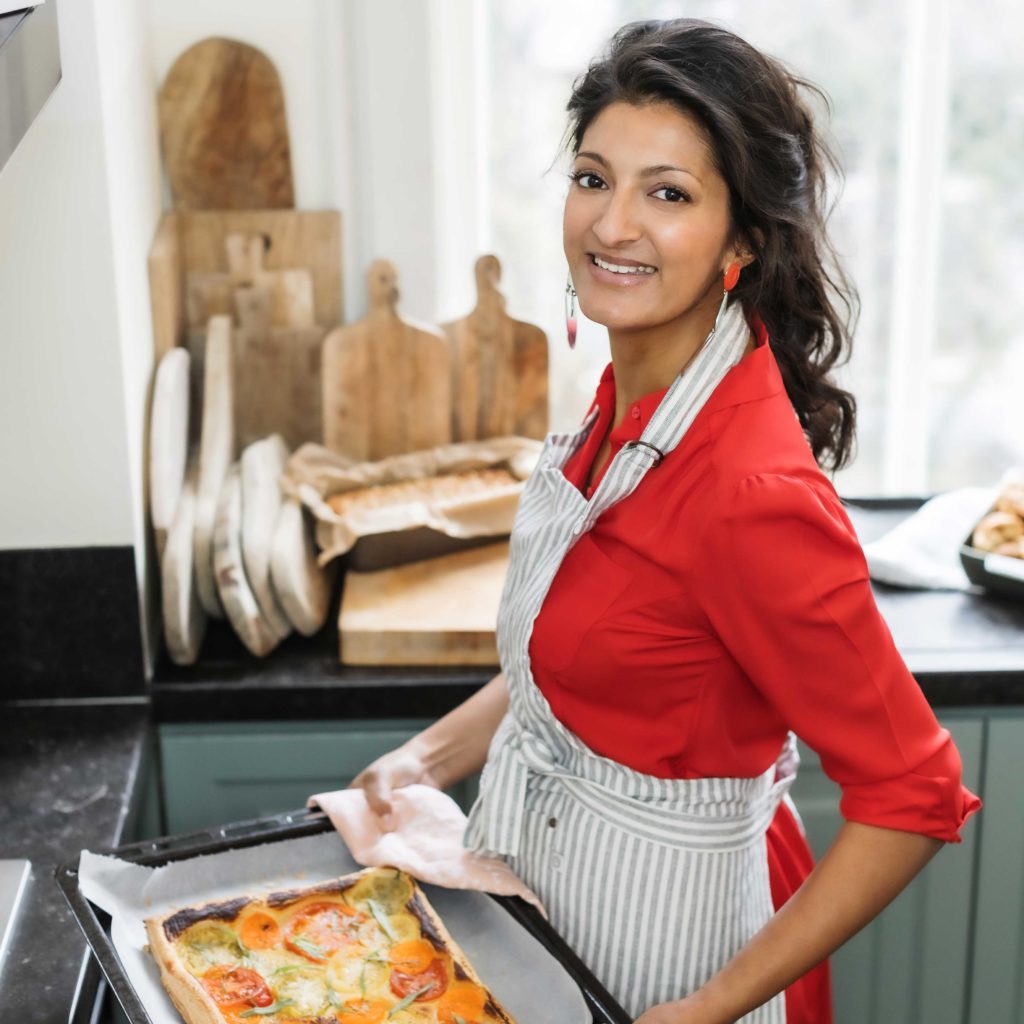 Dinner with Rukmini
Browse all of the recipes in Rukmini Iyer's cookbooks by ingredient.
Preview
Whole Roasted Cabbage Quarters with Sichuan Pepper, Sesame and Mushrooms
Introduction
Like its fellow brassicas, cabbage becomes wonderfully crispy when roasted in the oven. You definitely want to get hold of some Sichuan peppercorns for this – they are intensely aromatic and absolutely make the dish. Served with rice and a punchy sesame dressing, this is a simple, elegant dinner.
Ingredients
large sweetheart cabbage (the pointy one)
shiitake mushrooms
sesame oil
sea salt
Sichuan peppercorns, lightly crushed
white rice, to serve
For the dressing:
soy sauce
sesame oil
red chilli, finely chopped
rice wine vinegar
sesame seeds
Preview
This recipe is a preview