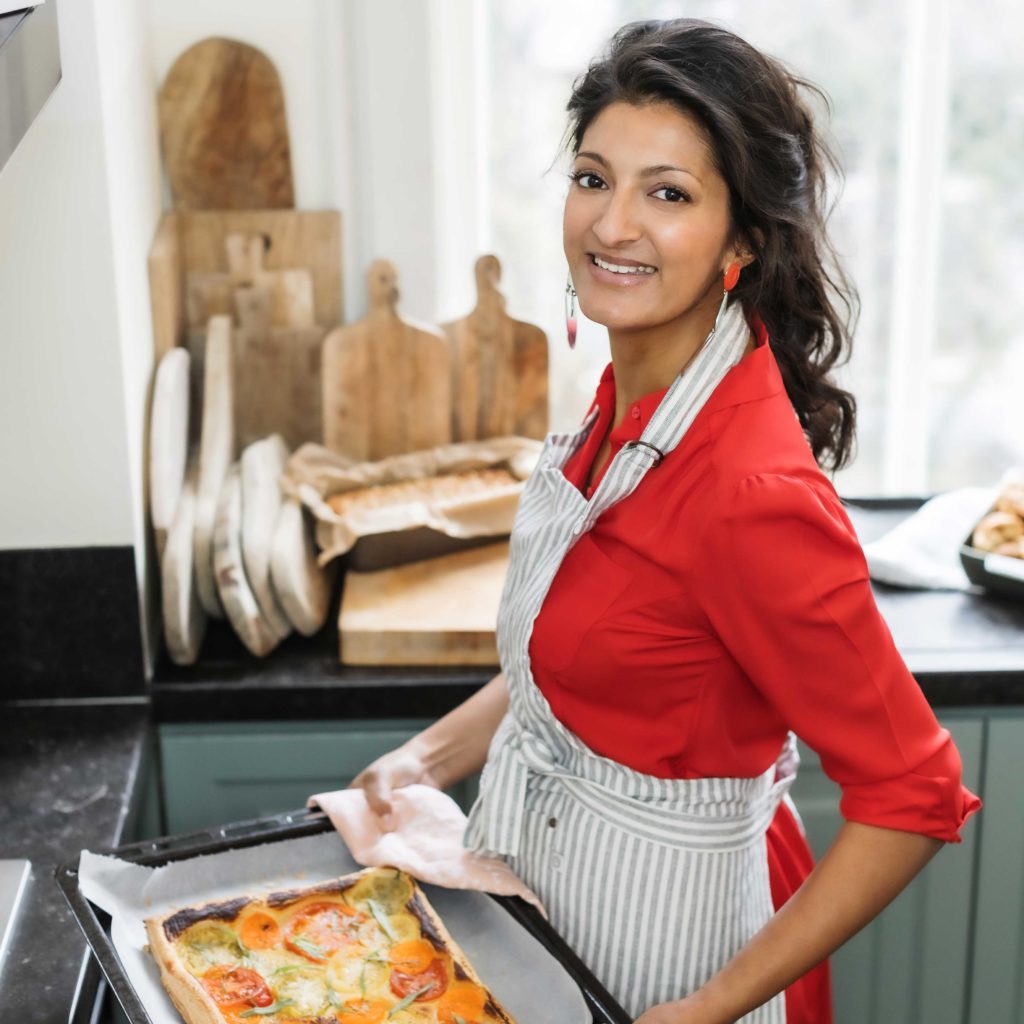 Dinner with Rukmini
Browse all of the recipes in Rukmini Iyer's cookbooks by ingredient.
Preview
Sunshine Salad: Griddled Grapefruit and Avocado with Rocket and Pomegranate
Introduction
Can you get more retro than grilled grapefruit and avocado? Admittedly, the two feel pretty modern here – scattered with pomegranate, and served with a sharp mixed citrus dressing. More importantly, it's a refreshing dish to serve on a hot day.
Ingredients
avocados, not too ripe
olive oil
pink/ruby grapefruit, halved
rocket
pomegranate, seeds only
For the dressing:
extra virgin olive oil
orange, zest and juice
lime, zest and juice
agave syrup
sea salt flakes
Preview
This recipe is a preview