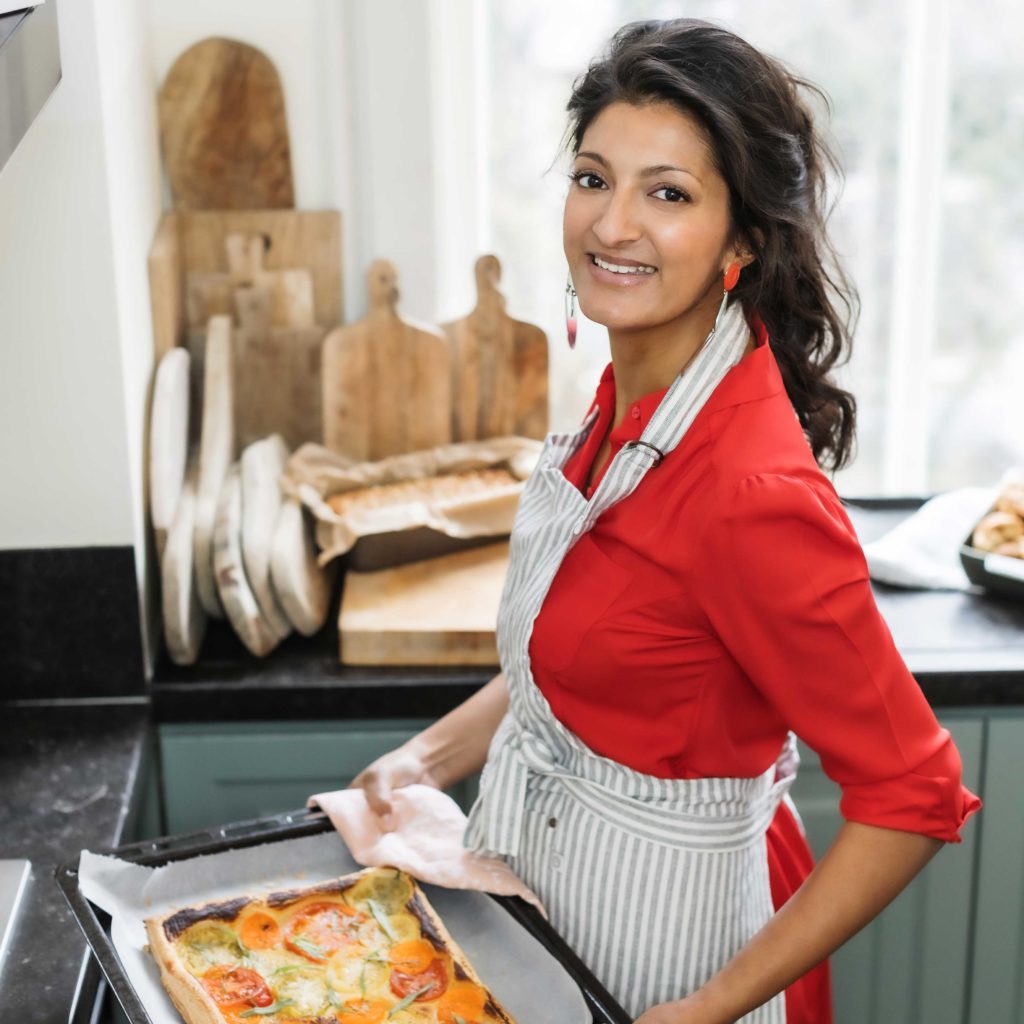 Dinner with Rukmini
Browse all of the recipes in Rukmini Iyer's cookbooks by ingredient.
Preview
Stem Ginger, Cherry and Almond Brownies
Introduction
These are inspired by Florentine biscuits with their beautiful random mosaic of glacé cherries, almonds and candied fruit. I like crystallised ginger best of all candied fruit, but you could certainly add angelica or similar if you have any about. Addictive.
Ingredients
olive oil
soft dark brown sugar
dark chocolate (70% cocoa solids), chopped
milk
medium free-range eggs
cocoa powder
ground almonds
sea salt flakes
crystallised stem ginger, chopped
glacé cherries, chopped
blanched almonds, roughly chopped
Preview
This recipe is a preview