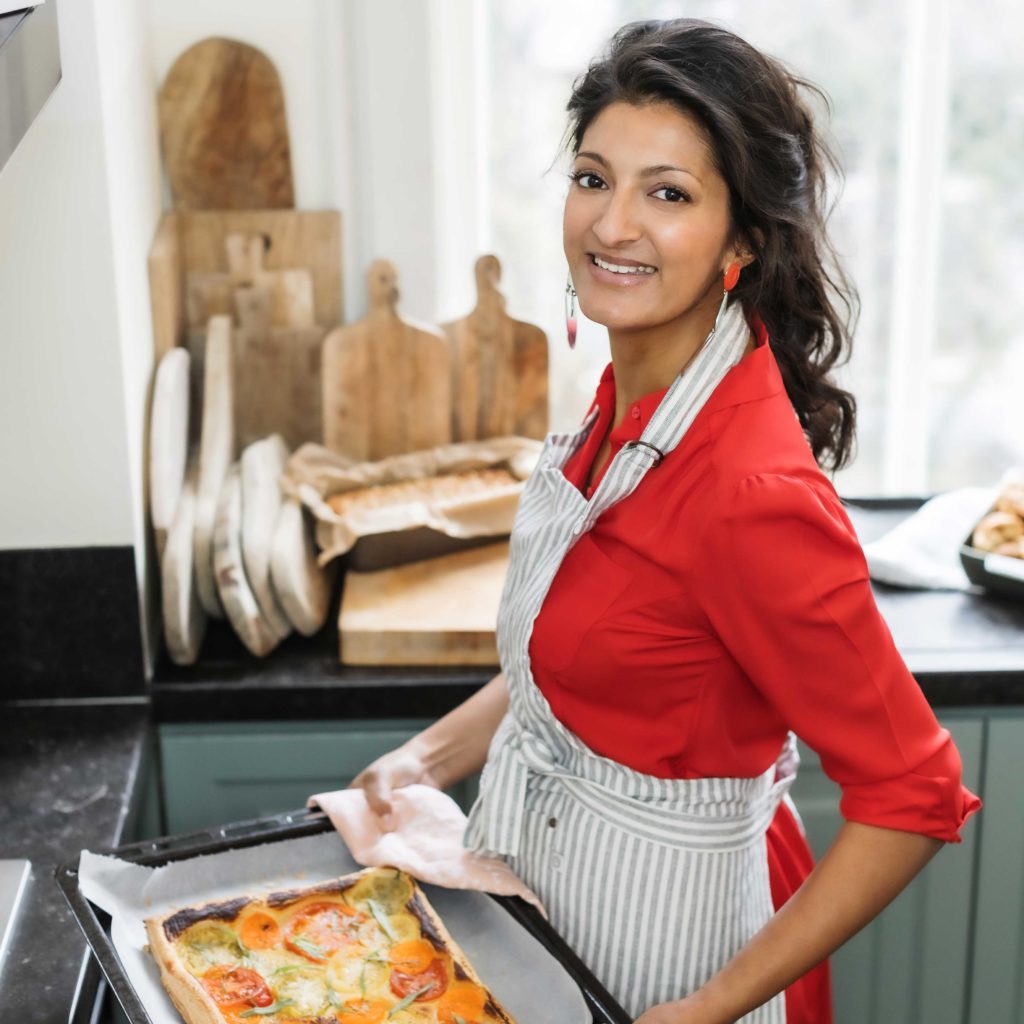 Dinner with Rukmini
Browse all of the recipes in Rukmini Iyer's cookbooks by ingredient.
Preview
Spiced Sweet Potato Curry with Peas and Coconut Milk
Introduction
This curry is a real crowd-pleaser, with just a little bit of spice for flavour, and plenty of sweetness from the potatoes and peas. If your family likes mushrooms, consider adding a packet of quartered ordinary mushrooms for an added vegetable. A lovely, warming dish.
Ingredients
sweet potatoes, peeled and cut into 1cm cubes
banana shallots, peeled and quartered
ground cumin
ground coriander
ground turmeric
oil
sea salt flakes (optional)
coconut milk
boiling water
frozen peas, defrosted
red lentils
limes, juice only
fresh coriander, chopped
Preview
This recipe is a preview