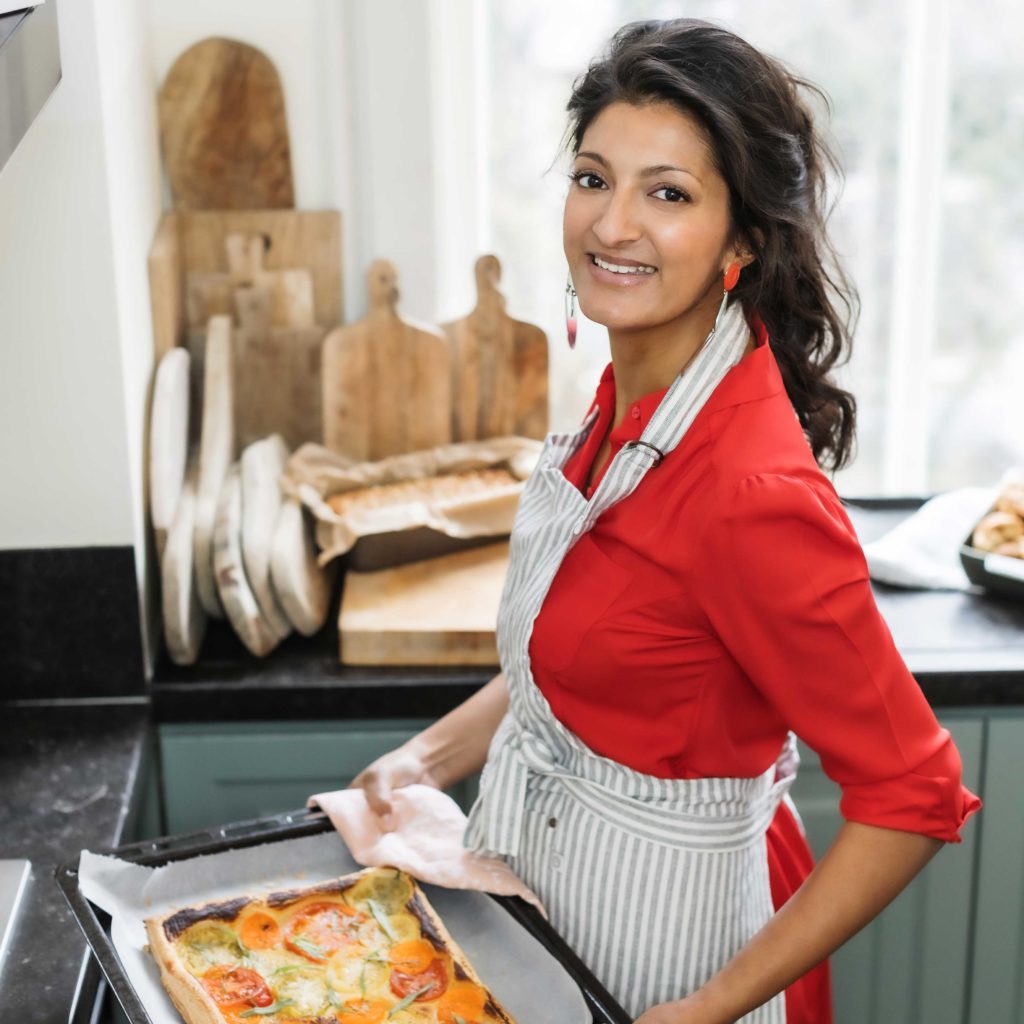 Dinner with Rukmini
Browse all of the recipes in Rukmini Iyer's cookbooks by ingredient.
Preview
Spiced Roast Chicken with Peppers, Aubergine and Onion
Introduction
An easy, all-in-one chicken traybake for a casual dinner with friends, packed with flavourful vegetables. Rather than a long list of spices, I like to use ras-el-hanout for this. It's a readily available Middle Eastern spice mix that adds a lovely warming flavour to the dish. It isn't hot in the way that chilli is, so if your guests like spicy food, add a teaspoon of chilli flakes as well.
Ingredients
large aubergine, cut into 1½cm cubes
red peppers, cut into 1cm slices
yellow pepper, cut into 1cm slices
red onion, roughly sliced
vine tomatoes, quartered
garlic
ras-el-hanout
olive oil
sea salt flakes
free-range chicken breasts (halved if very large)
To serve:
fresh coriander, chopped
natural yogurt
cous cous or flatbreads
Preview
This recipe is a preview