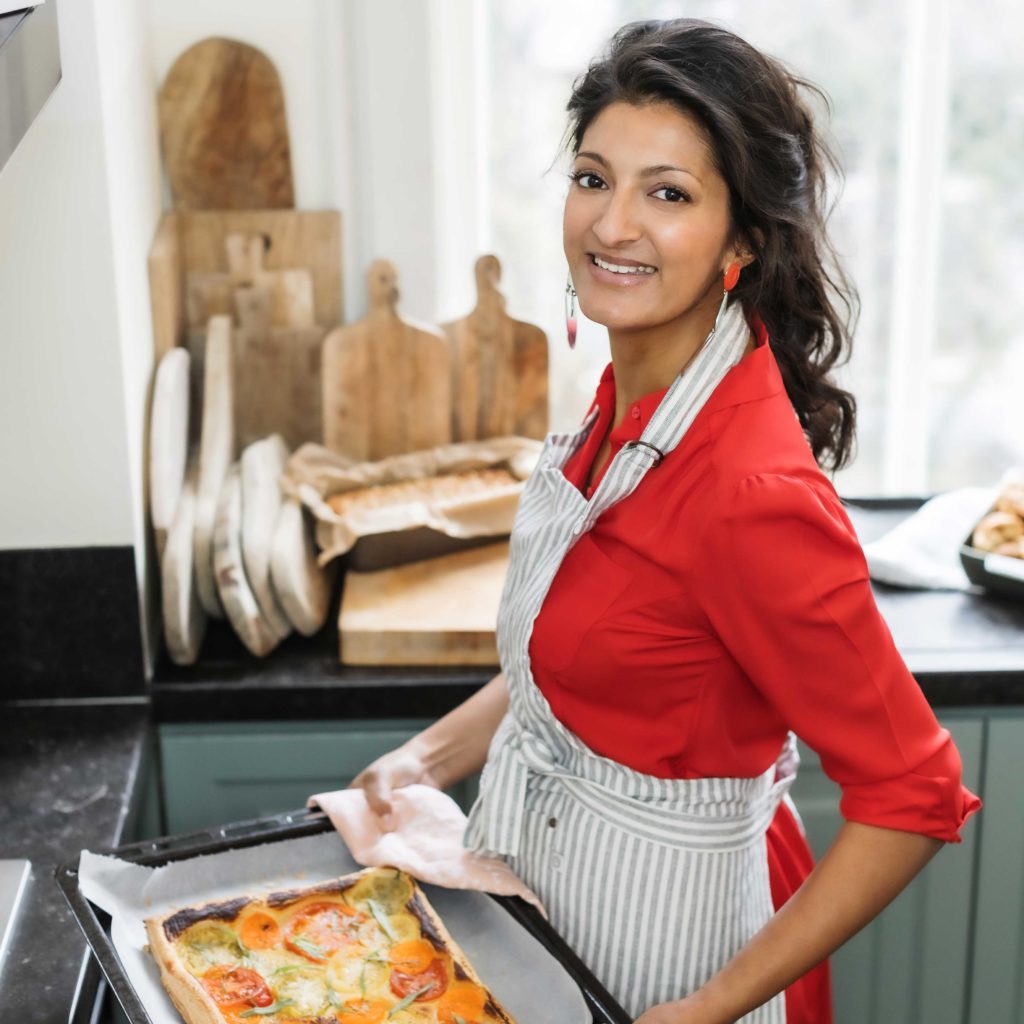 Dinner with Rukmini
Browse all of the recipes in Rukmini Iyer's cookbooks by ingredient.
Preview
Sardines with Paprika Roasted Peppers, Tomatoes, Chillies and Almonds
Introduction
I could eat these silky paprika roasted peppers and tomatoes with their crunchy almond topping just by themselves, but add the sardines and you have a lovely, complete little dish. The fishmonger will be able to gut the sardines for you, for added speed at home.
Ingredients
red peppers, thinly sliced
cherry tomatoes on the vine
red chilli, half finely sliced, the other half finely chopped
paprika
olive oil
lemon, zest only
flaked almonds, roughly broken up
sea salt
sardines, gutted and rinsed
fresh basil
lemon wedges, to serve
Preview
This recipe is a preview