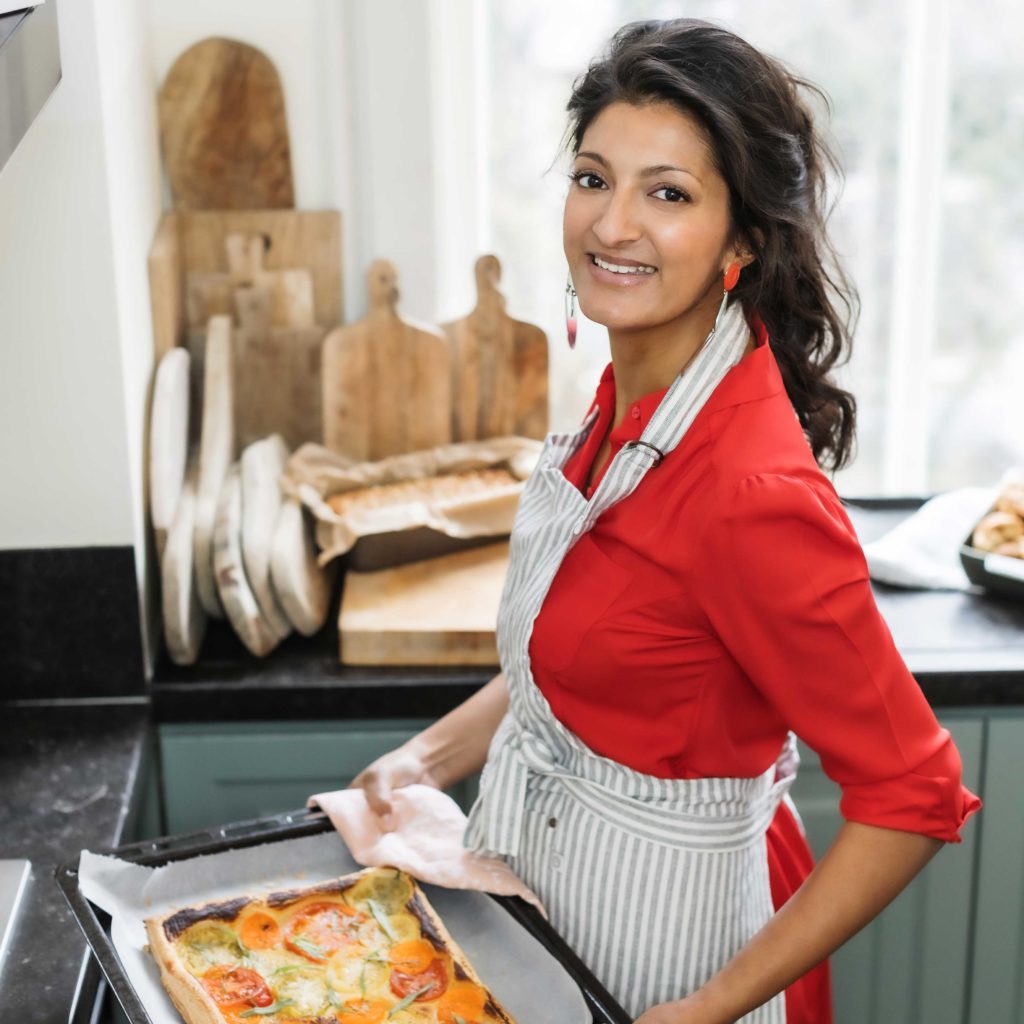 Dinner with Rukmini
Browse all of the recipes in Rukmini Iyer's cookbooks by ingredient.
Preview
Sage and Wild Mushroom Tart
Introduction
This is a wonderfully rich, filling dish. It certainly makes more than enough for two, but looks like such an impressive centrepiece and tastes so lovely that it would be perfect for a date night. There is a little bit of work blitzing the nuts and herbs for the vegan base, but it is otherwise an easy dish to accomplish.
Ingredients
pine nuts
flat-leaf parsley
water
lemon juice
sea salt flakes
olive oil, plus more for the tin and the filo
filo pastry (check the packet to ensure it is vegan)
chestnut mushrooms, halved
wild mushrooms, halved if large
sage leaves, finely chopped
rosemary, leaves finely chopped
To serve:
lemon, juice only
sea salt flakes
finely chopped flat-leaf parsley leaves
freshly ground black pepper
Preview
This recipe is a preview