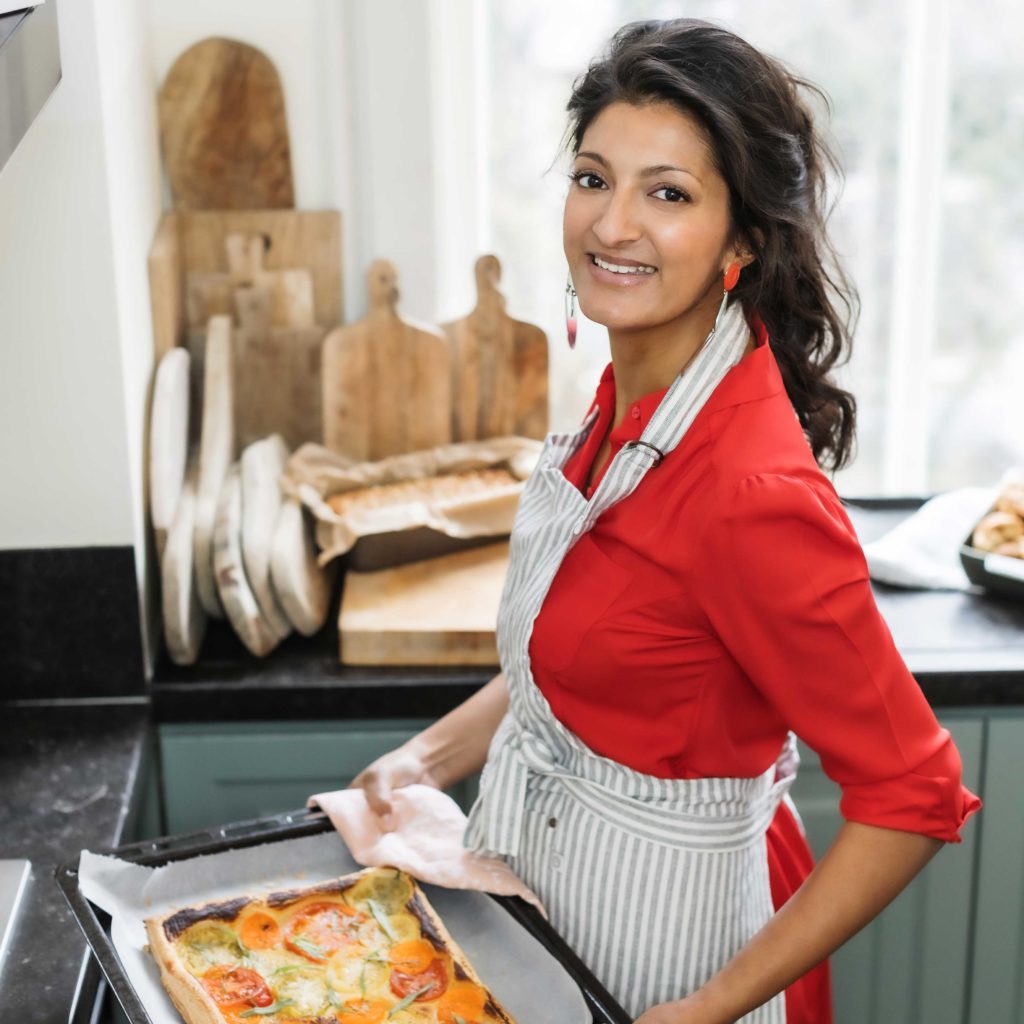 Dinner with Rukmini
Browse all of the recipes in Rukmini Iyer's cookbooks by ingredient.
Preview
Saffron, Almond and Paneer Festival Pulao
Introduction
This is such a lovely festive rice dish – the saffron and cardamom give it a wonderful, luxe flavour, and the butter-fried almonds and paneer kofta work beautifully with it. While making the homemade paneer kofta takes a little time, the rice itself is an easy 20-minute one-pan dish which you could easily make without the kofta for a simpler weekend meal. This looks really lovely brought to the table in a wide, flat bowl.
Ingredients
paneer kofta
salted butter
blanched almonds
basmati rice
water
fresh coriander, to serve
Storecupboard:
cardamom pods, bashed
good saffron threads, steeped in 1 tablespoon boiling water
sea salt flakes
Preview
This recipe is a preview