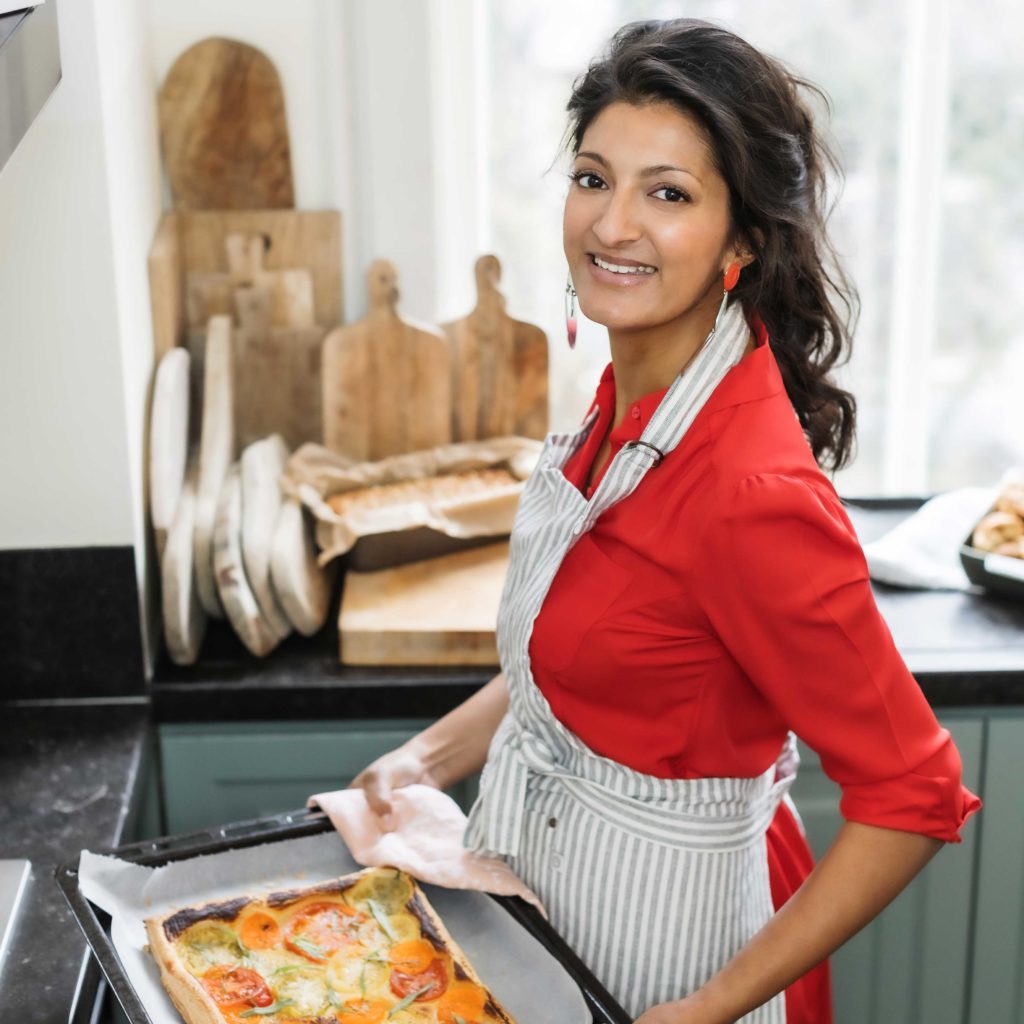 Dinner with Rukmini
Browse all of the recipes in Rukmini Iyer's cookbooks by ingredient.
Preview
Roasted Halloumi with Aubergines, Tomatoes and Pine Nuts
Introduction
This is a wonderful celebratory dish and I love the mix of colours and textures: golden baked halloumi, crisp pine nuts, soft aubergines and a little kick from the chilli flakes. Fresh oregano, if you can get it, adds an incredible flavour to the aubergines; it's quite unlike dried, so use fresh rosemary as an alternative if you need to.
Ingredients
cherry tomatoes on the vine, halved
medium aubergines, cut into 1cm half moons
halloumi, cut into 1cm slices
fresh oregano, leaves only
olive oil
chilli flakes
garlic, crushed
pine nuts
rocket, roughly chopped
lemon, juice only
Preview
This recipe is a preview