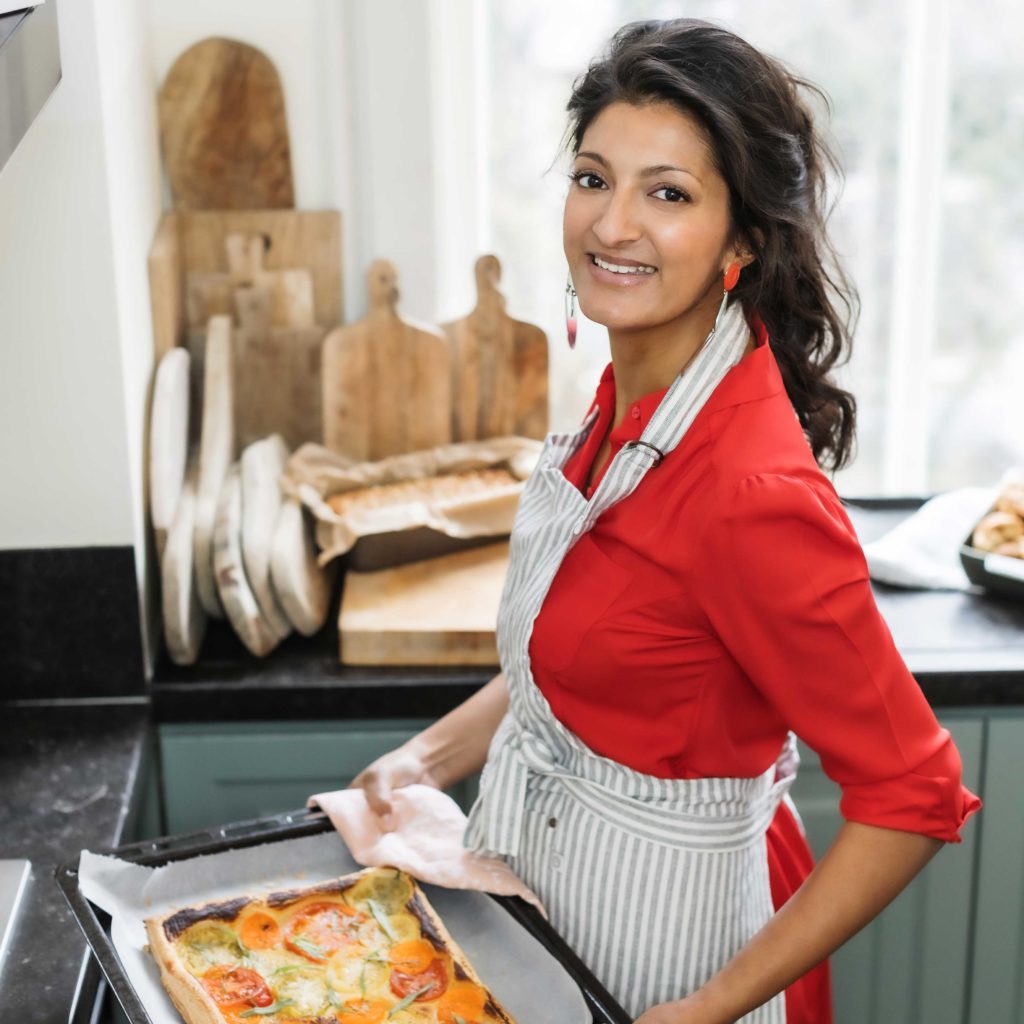 Dinner with Rukmini
Browse all of the recipes in Rukmini Iyer's cookbooks by ingredient.
Preview
Red Wine Mushroom Casserole with a Cheese Cobbler Topping
Introduction
This casserole is incredibly warming for a cold autumn night – rich with wine and mushrooms and with herby cheese scones as a topping. You can easily double this up to serve more people – just use a really large roasting tin.
Ingredients
mini portobello mushrooms
chestnut mushrooms, halved
garlic, crushed
sea salt
onion, roughly chopped
fresh rosemary
olive oil
good red wine
cornflour
vegetable stock
For the scones:
plain flour
cream of tartar
sea salt
cold butter, cubed
fresh parsley or basil, finely chopped
extra mature cheddar, grated
freshly ground black pepper
milk
egg, lightly beaten
Preview
This recipe is a preview