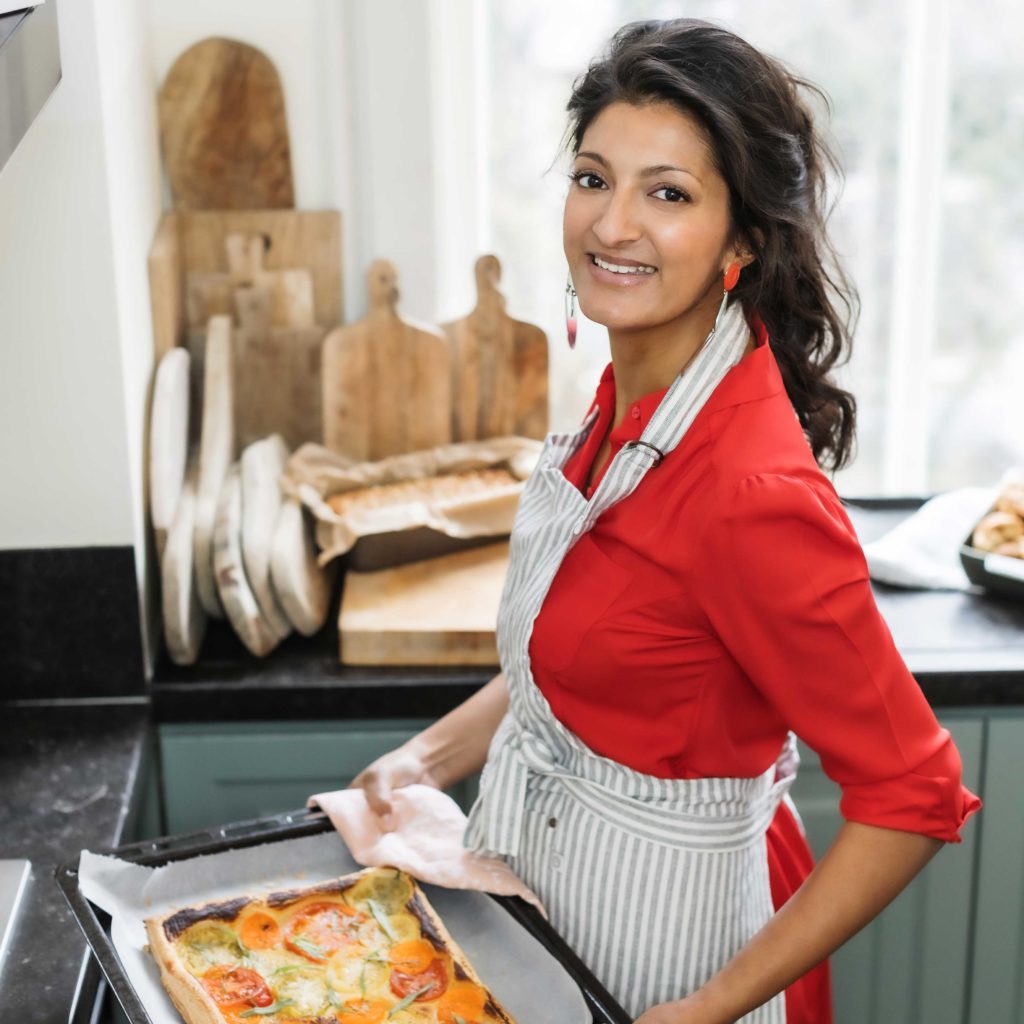 Dinner with Rukmini
Browse all of the recipes in Rukmini Iyer's cookbooks by ingredient.
Preview
Pistachio Crusted Lamb with Roasted Herbed Veg
Introduction
This is such a lovely dish for a special occasion. A French-trimmed rack of lamb is a little more pricey than other cuts, but all the meat is meltingly tender and it looks really impressive compared to how easy it is to prepare. If you can get multi-coloured carrots, this is the time to deploy them.
Ingredients
baby carrots, halved lengthways
baby courgettes, halved lengthways
haricot beans, drained and rinsed
olive oil
sea salt flakes
freshly ground black pepper
French-trimmed rack of lamb
Dijon mustard
pistachio nuts, fairly finely chopped
fresh mint, leaves finely chopped
lemon, juice only
extra virgin olive oil
Preview
This recipe is a preview