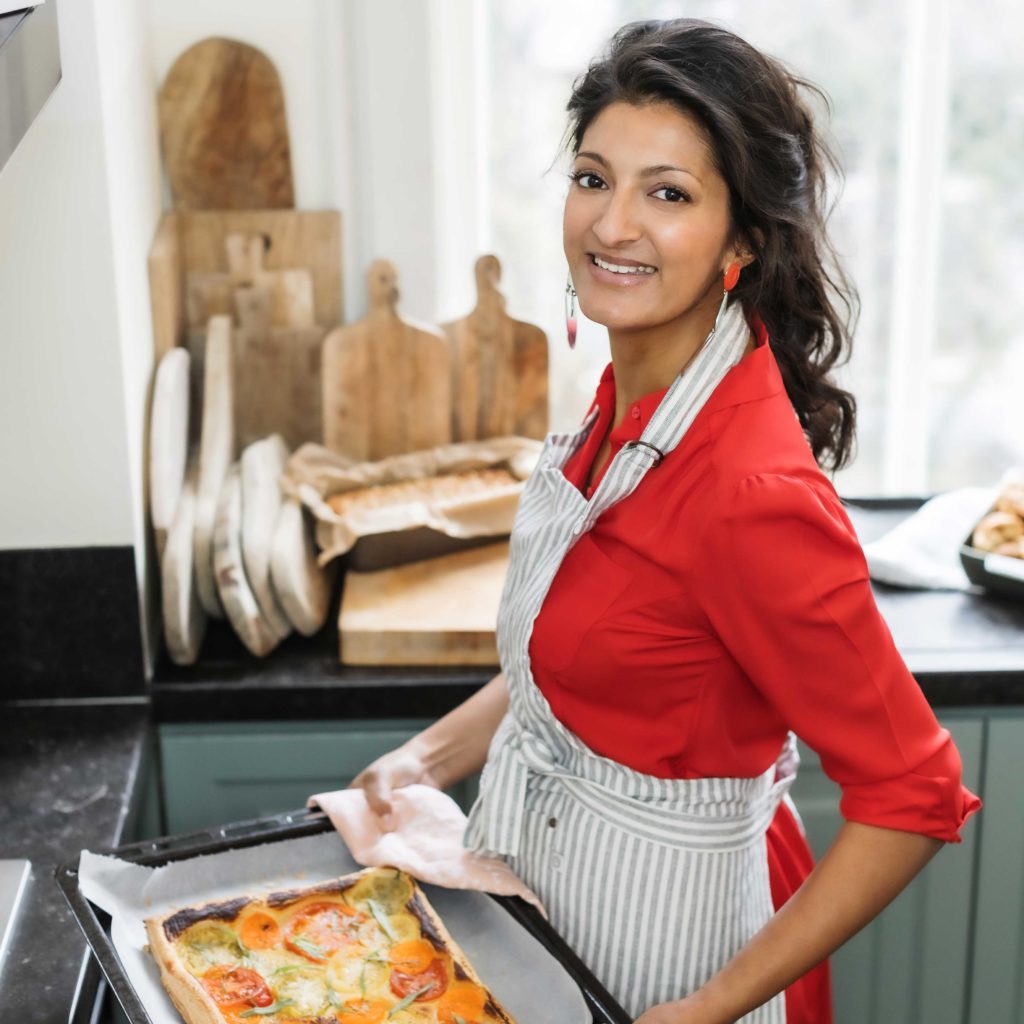 Dinner with Rukmini
Browse all of the recipes in Rukmini Iyer's cookbooks by ingredient.
Preview
Peach, Ginger and Almond Crumble
Introduction
Fresh peaches can take a surprising amount of sugar, but they work so well with ginger in this simple crumble recipe that it's hard to begrudge them. I like to use spelt flour here for a slightly different flavour, but by all means use ordinary flour if that's what you have in.
Ingredients
fresh peaches, stoned and quartered
caster sugar
fresh ginger, grated
spelt flour
soft light brown sugar
oats
cold cubed butter
flaked almonds
Preview
This recipe is a preview