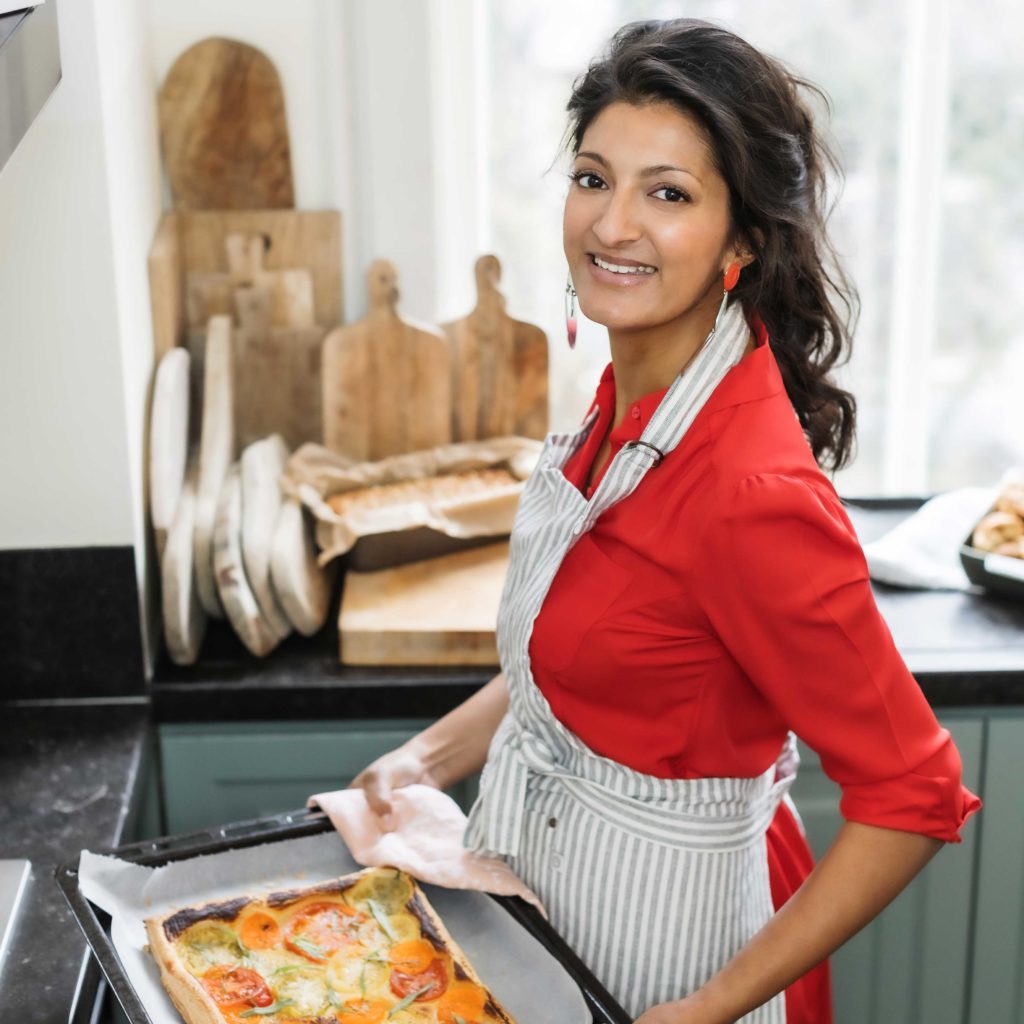 Dinner with Rukmini
Browse all of the recipes in Rukmini Iyer's cookbooks by ingredient.
Crisp Cauliflower Steaks with Harissa and Goat's Cheese
Rukmini Iyer's crisp cauliflower steaks are an excellent meat-free alternative and as tasty to eat as they are to look at.
Introduction
This is one of the most visually beautiful dishes in the book, and tastes as good as it looks. Serve with Greek yogurt and some cous cous on the side
Ingredients
1
very large cauliflower
1
red onion, quartered
1 tbsp
olive oil
1 tsp
sea salt
4 tsp
harissa
125g
soft goat's cheese, crumbled
30g
pine nuts, roughly chopped
20g
panko breadcrumbs
2 tbsp
fresh flat-leaf parsley, chopped
To serve:
cous cous
Greek yogurt
Method
Preheat the oven to 180°C fan/200°C/ gas 6. Remove the greens from the cauliflower and pop them into the roasting tin along with the red onion. Mix with the olive oil and season with salt.
Slice the cauliflower from top to bottom into four thick steaks and lay these in the tin along with the greens and red onion. Rub each steak on both sides with ½ teaspoon of harissa. Season with sea salt, then press the goat's cheese onto each steak.
Mix the pine nuts, panko breadcrumbs and parsley with a pinch of sea salt, then scatter a quarter of this over each cauliflower steak, pressing down lightly.
Drizzle with olive oil, then transfer to the oven to roast for 25–30 minutes, until the tops are golden brown and the cauliflower is just cooked through. Serve the steaks with cous cous and Greek yogurt, with the crispy leaves and onions alongside.