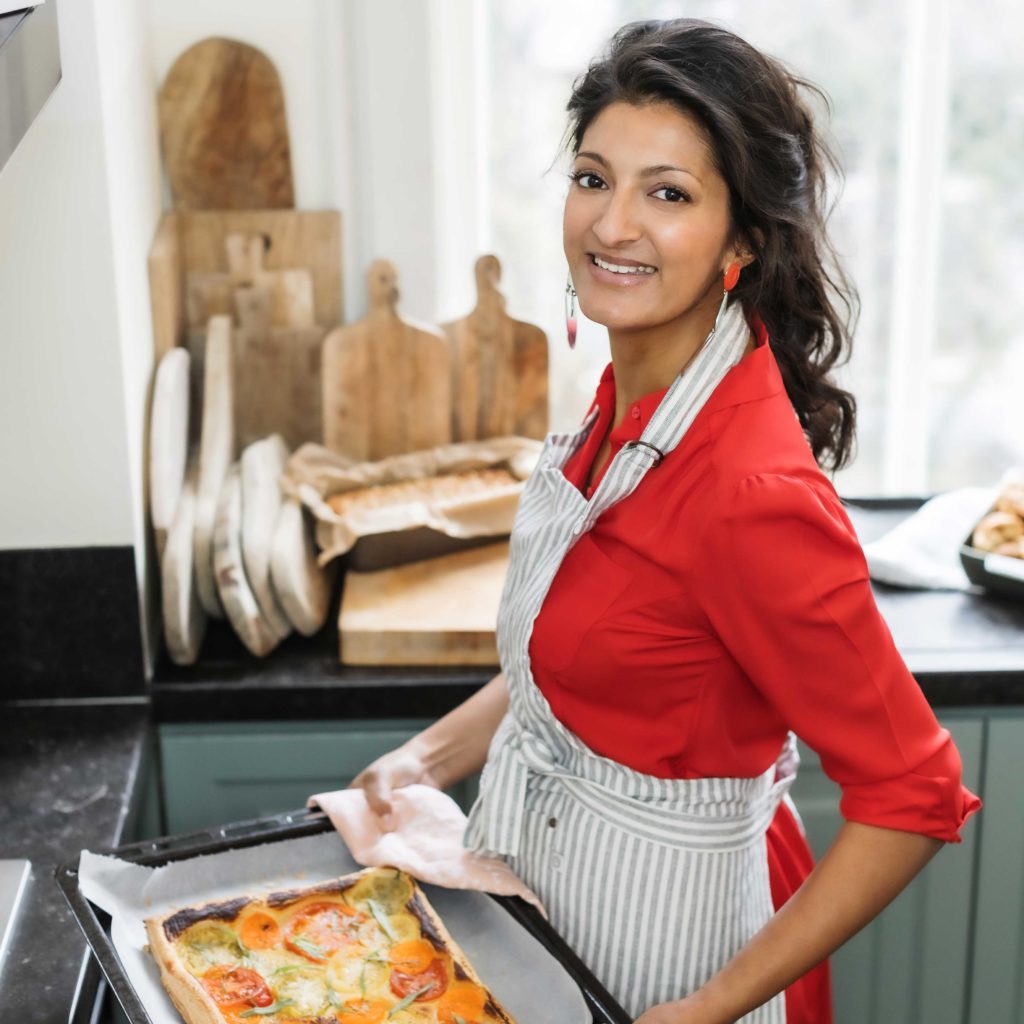 Dinner with Rukmini
Browse all of the recipes in Rukmini Iyer's cookbooks by ingredient.
Preview
Chocolate Apple Brioche Pudding
Introduction
If Marie Antoinette had written a guide to cooking, I'm fairly sure she'd say that this recipe, based on my friend Sophia's, is a wonderful way to use up leftover brioche. Suffice to say it's bread-and-butter pudding on acid – and your kitchen will smell suitably decadent once you start stirring together the melted butter, sugar and apples too.
Ingredients
brioche rolls
dark chocolate, roughly chopped (alternatively use chocolate chip brioche)
apples (approx. 3–4 large), peeled, cored and chopped
butter
caster sugar
single cream
egg yolks
Preview
This recipe is a preview