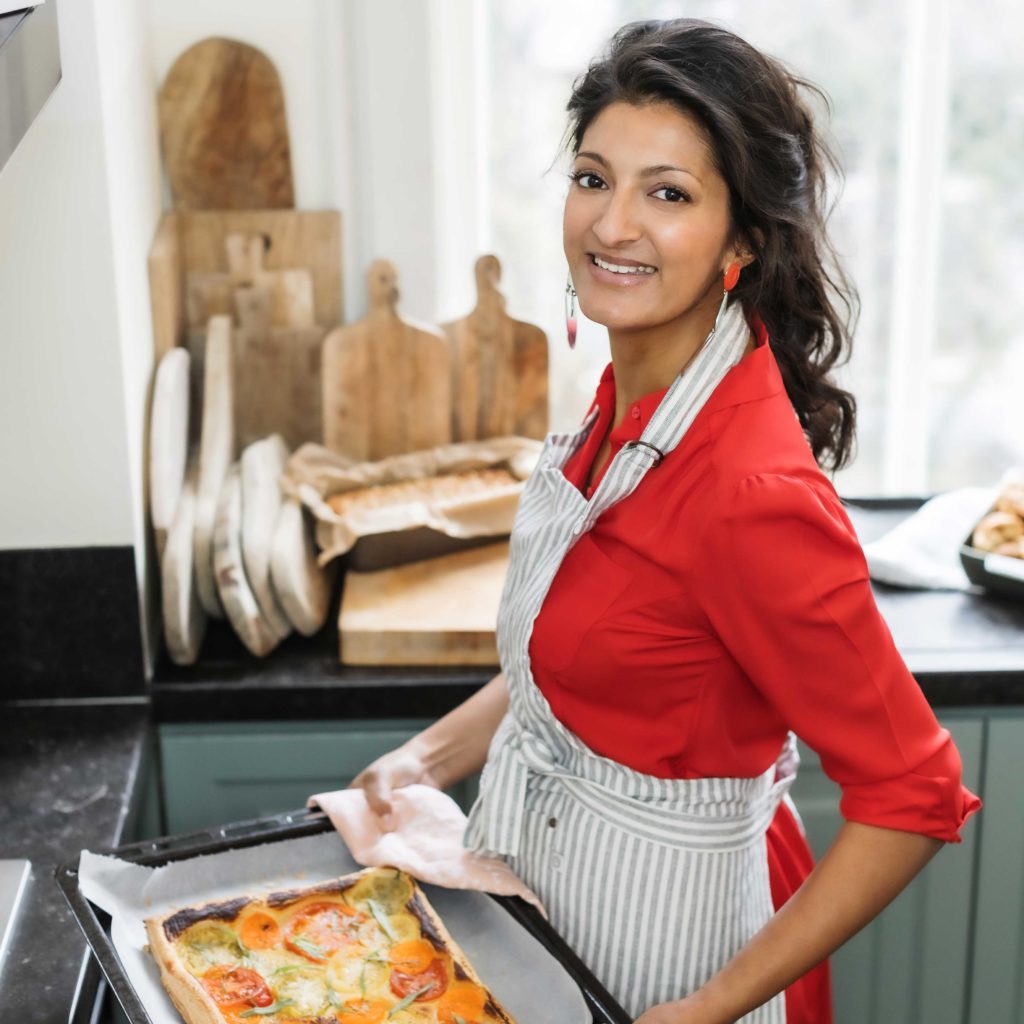 Dinner with Rukmini
Browse all of the recipes in Rukmini Iyer's cookbooks by ingredient.
Preview
Caponata Style Aubergines with Olives, Capers and Tomatoes
Introduction
This is the sort of dish you could eat straight from the tin – gloriously tomatoey, with so much flavour from the capers and olives. Use baby aubergines if you can get them – if not, ordinary aubergines sliced into eighths work well.
Ingredients
baby aubergines
red onion, cut into eighths
olive oil
sea salt
garlic, crushed
fresh rosemary
capers
pitted green olives
tomatoes
red wine vinegar
fresh basil, torn
toasted almonds
cooked bulgur wheat or focaccia, to serve
Preview
This recipe is a preview