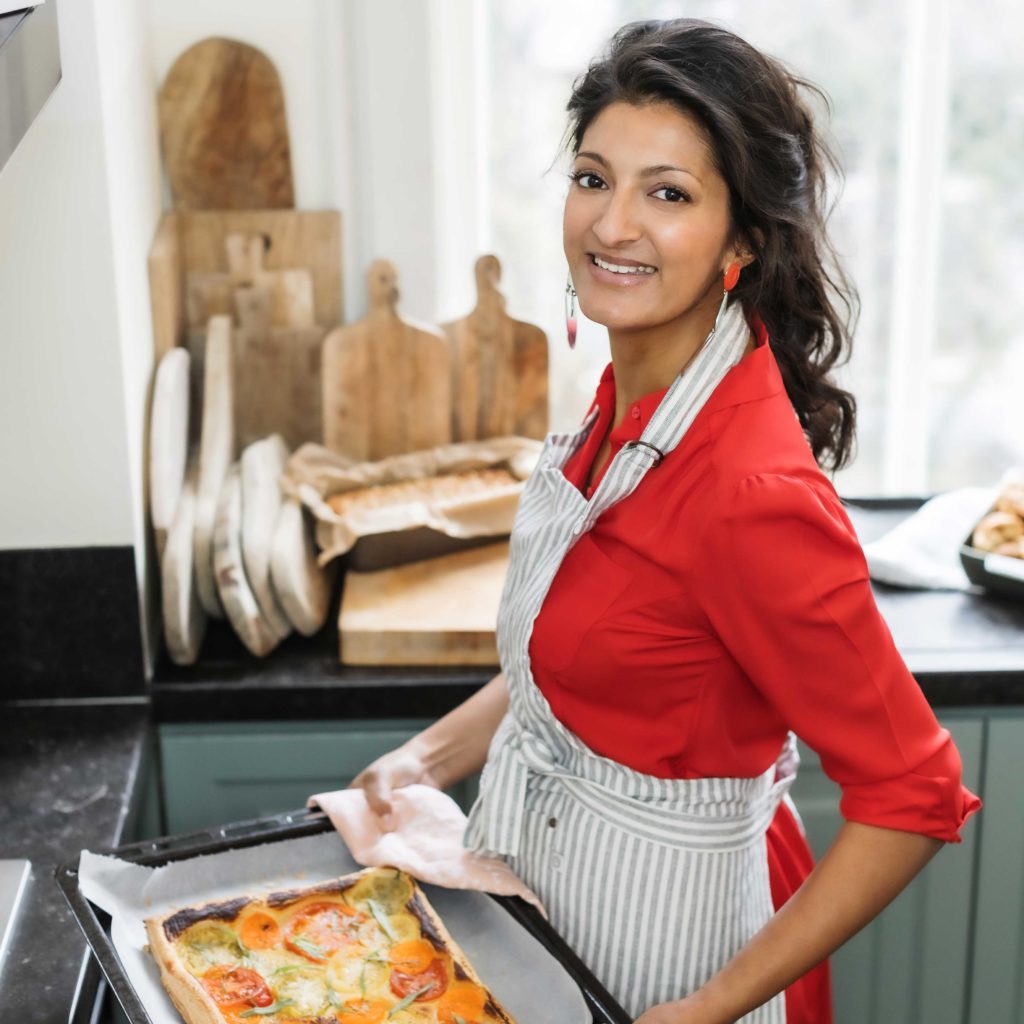 Dinner with Rukmini
Browse all of the recipes in Rukmini Iyer's cookbooks by ingredient.
Preview
Breakfast Tart with Pancetta, Eggs and Asparagus
Introduction
Obviously, I couldn't have a chapter in this book without a puff pastry tart or three. This variation is inspired by an absolutely stunning dish in my pal Richard Burr's cookbook BIY, which I still remember wolfing down in about three minutes. Try either if you've got friends staying over at the weekend. The spring onions help cut the richness of the bacon and eggs.
Ingredients
ready-rolled puff pastry
Dijon mustard
thinly sliced pancetta or streaky bacon
asparagus spears
spring onions, finely sliced
free-range eggs
freshly ground black pepper
Preview
This recipe is a preview