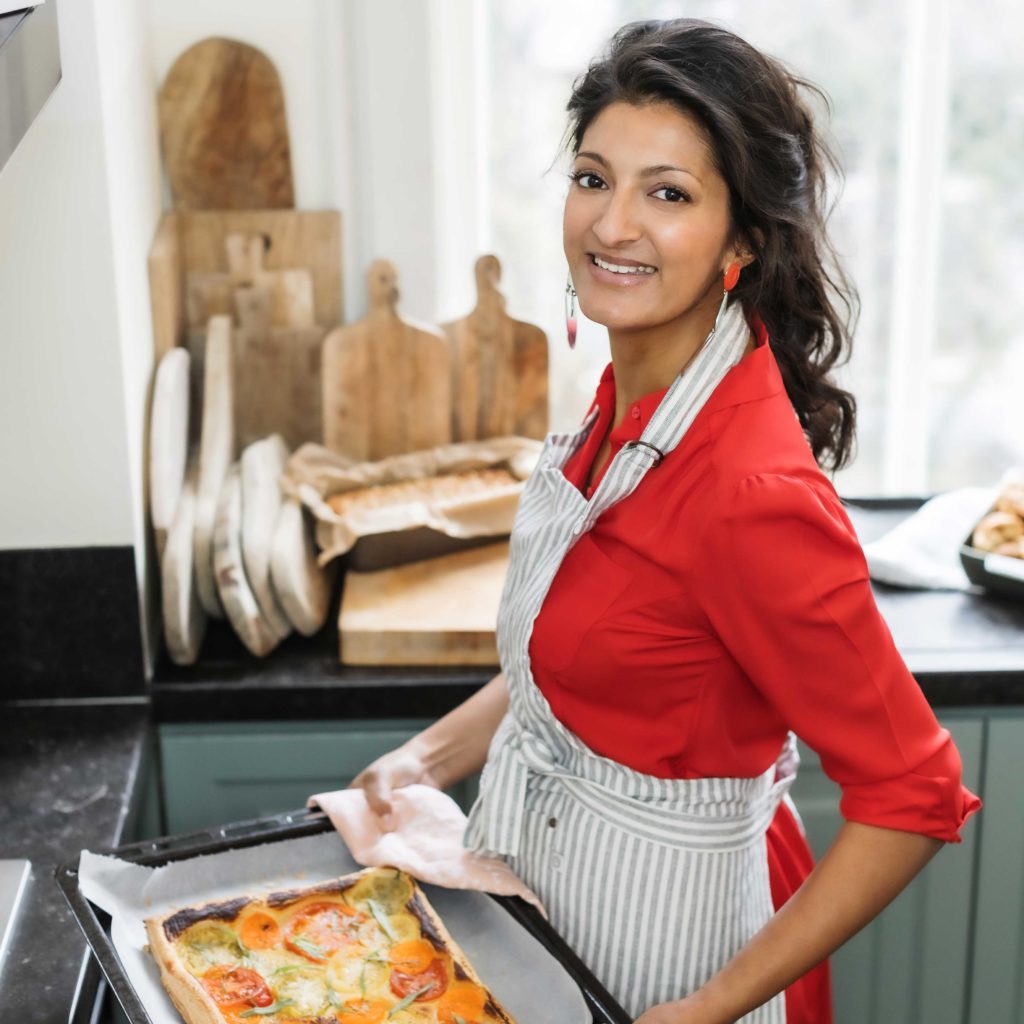 Dinner with Rukmini
Browse all of the recipes in Rukmini Iyer's cookbooks by ingredient.
Preview
Basil and Thyme Roasted Onions with Squash, Goat's Cheese and Walnuts
Introduction
This is such a lovely autumnal dish and looks beautiful when brought to the table: it's the favourite of <i>The Green Roasting Tin</i>'s designer, Pene. Serve with a green salad and good bread.
Ingredients
butternut squash, peeled and cut into 1cm chunks
medium onions, halved
olive oil
sea salt
freshly ground black pepper
garlic, unpeeled and halved
fresh basil leaves
fresh thyme sprigs
soft goat's cheese (without rind)
roughly broken toasted walnuts
For the dressing:
fresh basil, very finely chopped
olive oil
sea salt
lemon juice
Preview
This recipe is a preview