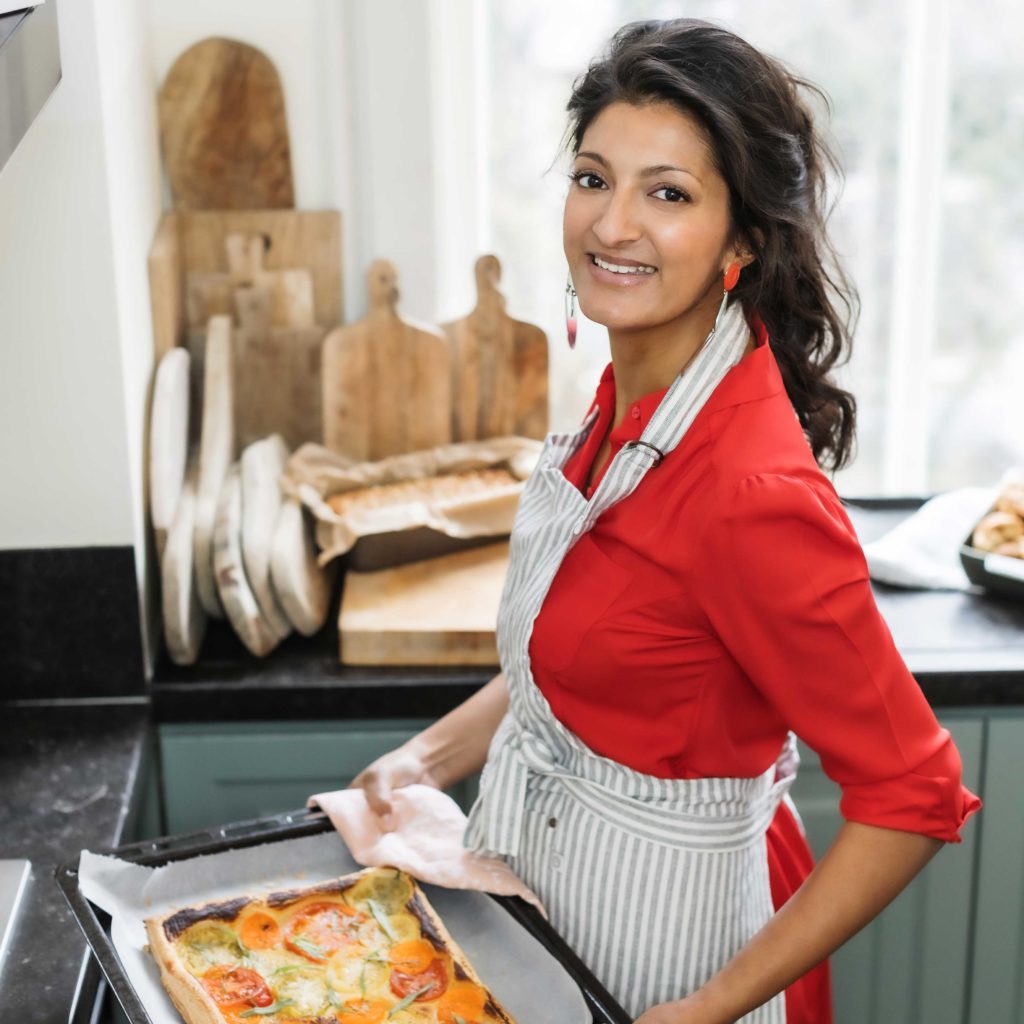 Dinner with Rukmini
Browse all of the recipes in Rukmini Iyer's cookbooks by ingredient.
Preview
Avocado and Chicken Salad with Pomegranates and Brown Rice
Introduction
This simple chicken salad provides a wonderful contrast of flavours and textures. Baked avocado might sound odd, but it's so delicious, particularly when paired with crisp pomegranate seeds and mildly chilli-spiked chicken. It's more filling than it looks, so will serve four people as a light main or two hungrier people – by all means scale up the chicken and avocado depending on your audience.
Ingredients
brown rice
avocados
large free-range chicken breasts
hot chilli flakes
sea salt and freshly ground black pepper
olive oil
limes, juice only
extra virgin olive oil
fresh mint leaves, finely chopped
pomegranates, seeds only
spinach, finely chopped
Preview
This recipe is a preview