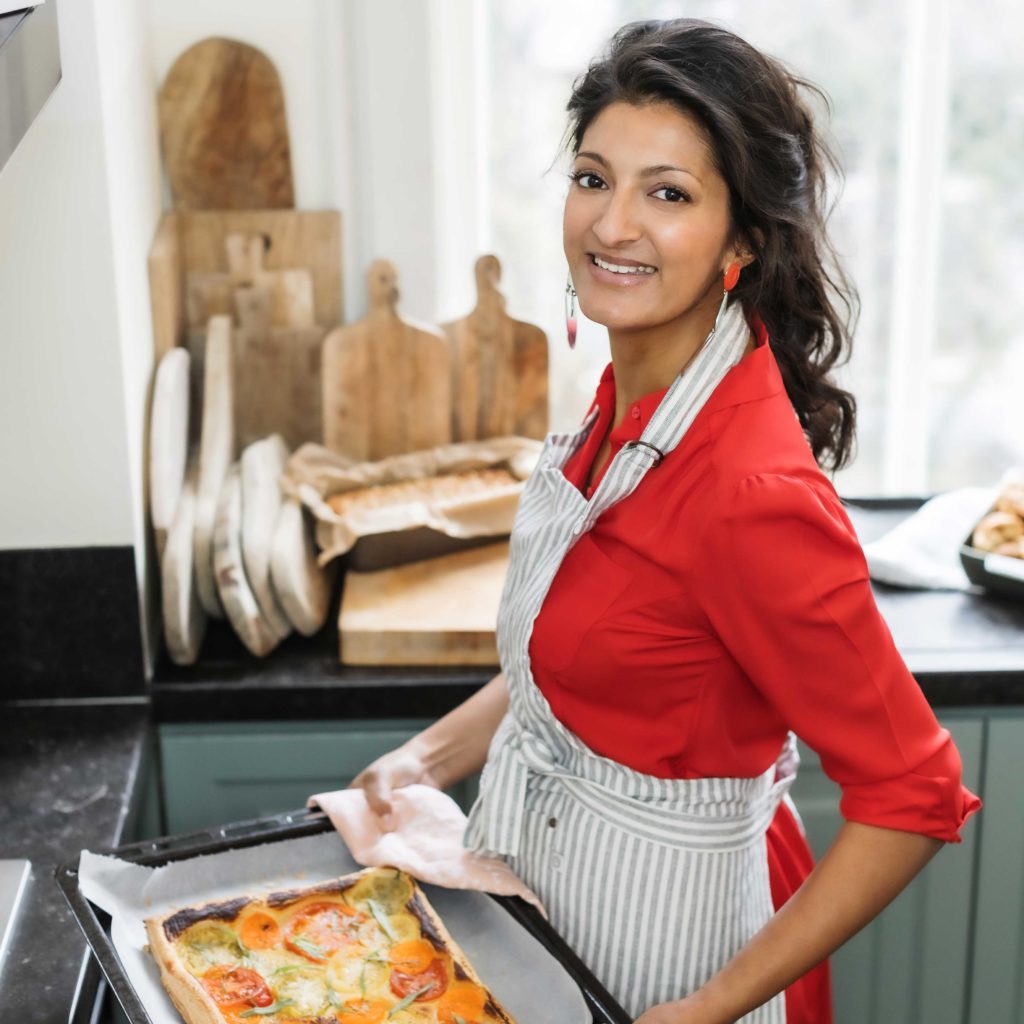 Dinner with Rukmini
Browse all of the recipes in Rukmini Iyer's cookbooks by ingredient.
Preview
All-In-One Jewelled Pearl Barley with Squash, Pomegranate, Watercress and Feta
Introduction
This is a vibrant, elegant dinner: the pearl barley cooks beautifully in the oven along with the squash, with the fresh elements added just at the end. Excellent for lunchboxes the next day, too.
Ingredients
squash, peeled and cut into 1cm chunks
seeds from the squash (or a handful of pumpkin seeds if that's easier)
sea salt
olive oil
pearl barley, rinsed
boiling vegetable stock
garlic, crushed
watercress, roughly chopped
lime juice
extra virgin olive oil
feta cheese, crumbled
pomegranate, seeds only
freshly ground black pepper
Preview
This recipe is a preview