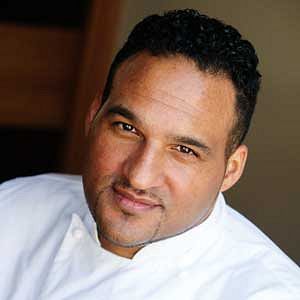 Michael Caines
Michael Caines, MBE, is a truly original British chef, who has created innovative and original dishes which have earned him two Michelin stars and numerous awards and accolades.
Born in Exeter in 1969 and adopted into a large and loving family, Michael gained his passion for food from his mother who he used to enjoy helping in the kitchen. Michael attended Exeter Catering College before spending an influential three years under his mentor Raymond Blanc at Le Manoir aux Quat'Saisons in Oxfordshire. He then moved to France for a further couple of years, learning his profession under the guidance of such superstar chefs as the late Bernard Loiseau in Saulieu and Joël Robuchon in Paris. In 1994 he took up the position of Head Chef at Gidleigh Park and in 1999 earned his second Michelin star. Not long after starting at Gidleigh Park, Michael lost his right arm in a car accident but was back at work within the month. 'What my accident did was focus my mind,' he explains. With 20 years at Gidleigh Park under his belt, Michael is now a partner and director of the Abode Hotels group and 'Michael Caines Restaurants' in Exeter, Canterbury, Manchester, Chester and Bath. He has cooked at 10 Downing Street for the Prime Minister and taken part in the BBC's Great British Menu chefs' competition for the Queen's 80th birthday.
More about Michael Caines
---
Features
Watch Michelin-starred chef Michael Caines demonstrate how easy it is to make your own saffron tagliatelle pasta. Serve with his wild mushroom sauce.
Features
Ever wondered what the cookbook collection of a Michelin-starred chef looks like? Michael Caines, author of Michael Caines at Home, has given us the chance to find out…
Subscribe to The Happy Foodie email newsletter
Get our latest recipes, features, book news and ebook deals straight to your inbox every week