The Little Book of Lunch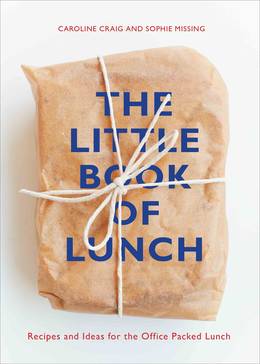 Who doesn't look forward to that hour of respite, the break from the grind, and the chance to devour a killer sandwich or gorgeous bowl of wholesome soup? But, at work, lunch easily gets overlooked. We grab a bite to eat; we nip out to buy that soulless, soggy egg bap.
The Little Book of Lunch is filled with delicious and simple recipes for the working person's packed lunchbox. It is for anyone who has found themselves staring at the shelves in their local sandwich chain or their work canteen with a growling stomach and sinking feeling.
The Little Book of Lunch has clever approaches to classics making them easy for transportation; meals that taste delicious at room temperature; quickly assembled dishes for when you barely have five minutes; recipes for when the cupboards are bare. It includes:
Wholesome and Healthy salads like tabouleh
Indulgent and Decadent Dining like grilled halloumi, vegetable and avocado couscous
Sandwiches for when you are chained to your desk like guacamole and tomato salsa on rye
Store-cupboard snacks like spicy lentil and coconut soup
Sweet treats to bribe colleagues like salted caramel brownies