Power Pulses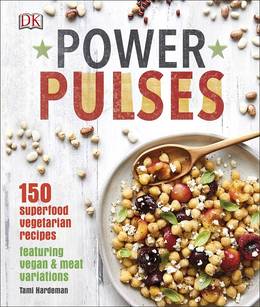 What's it about? Power Pulses is a collection of 150 superfood recipes showcasing a variety of pulses from chickpeas, to lentils to dried peas and beans. An incredibly versatile cookbook, there are vegan & meat variations for many of the recipes. 
Recipes we love: Three Bean Paella, Spiced Lentil Tacos, Spiced Sweet Potato Shepherd's Pie, Sumac Roasted Chickpeas
Good book for: Those who love pulses and want to vary the way they cook them. Plus this book is perfect for healthy eaters as pulses pack a punch of protein and deliver healthy heart benefits.