Fizz: 80 Joyful Cocktails And Mocktails For Every Occasion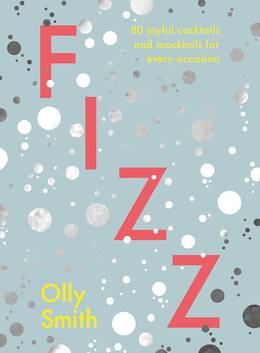 Who's the author? Award-winning wine expert and Saturday Kitchen regular, Olly Smith is a TV personality, author and columnist known for his fine-tuned taste buds and enthusiasm for a good vino.
What's it about? A recipe book dedicated to all things fizz, packed with 80 simple cocktail and mocktail recipes that make the most of Champagne, cava, cider, beer, soda and kombucha. Olly Smith shows you how to put together well-balanced, truly delicious drinks for when you want a celebration tipple that's more than your usual bottle of bubbly.
From delicate elderflower and orange blossom Free Fizz to a sparkling wine and rhubarb English Spark, there's a moreish mocktail or a potent punch whatever day of the week and whatever your taste buds.
Perfect for: cocktail lovers who like to entertain and non-drinkers looking for a tasty alternative tipple.