Cocktails: The Art of Mixing Perfect Drinks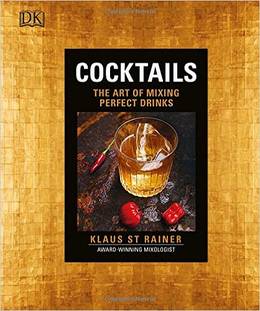 What's it about? Should a martini be shaken or stirred? How do you muddle an impeccable mojito? Find the answers to all your cocktail questions and learn the secrets behind classic drinks with award-winning mixologist Klaus St Rainer as your guide, using ingredients including juices, sugar, syrup, rum, champagne, and even that bottle of Chartreuse left over from Christmas.
Good book for: Those looking to try new twists on classic cocktail recipes, and create their own extraordinary mixes. From sophisticated champagne cocktails to spectacular concoctions such as hot buttered coconut rum, you'll find delicious drinks for every occasion.