Anna Mae's Mac n Cheese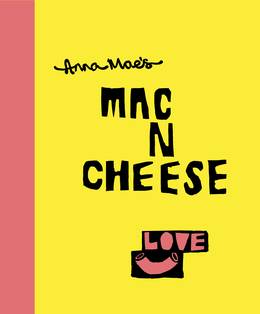 Anna Clark and Tony Solomon are the toast of London's vibrant street food scene. Their incredible Anna Mae's Mac n Cheese truck is a regular fixture at street food events, markets and festivals, delighting customers with the most incredible comfort food around.
Anna and Tony have gathered together their favourite recipes into a spectacular new book, giving their fans the tools to recreate their favourite Anna Mae's dishes at home. From the signature #CheesusLovesYou Mac n Cheese, via an array of sides, slaws, drinks and desserts, this essential new book will equip you with all the advice you need to create your very own slice of Mac n Cheese heaven. The recipes are incredibly simple to follow, written in the pair's typical laid-back style. This is the opposite of intimidating food - it's open, generous and straightforward and this book is a perfect guide for anyone looking to inject some London cool into their cooking.
Here's what they're saying about Anna Mae's Mac n Cheese:
'Move over burgers....Anna Mae's is the best festival food of all time.' GQ Magazine
'It's pure filth, and I loved every mouthful.' Tim Anderson, MasterChef winner