Who says Christmas dinner is all about the turkey? This stunning vegetarian Christmas menu from the brilliant Yotam Ottolenghi will have all your meat-eating guests drooling with envy!
Starter: Hot Yoghurt and Broad Bean Soup from Plenty
This wonderful winter soup is both fresh and comforting at the same time. The perfect way to kick off your Christmas banquet!
Main: Root Mash with Wine Braised Shallots from Plenty More
Soft and creamy root vegetables with rich and tangy red wine shallots, this vegetarian main course is a match made in heaven.
Plenty More
120 stunning recipes from Ottolenghi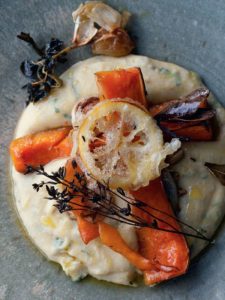 Inspiring ideas for vegetarian cooking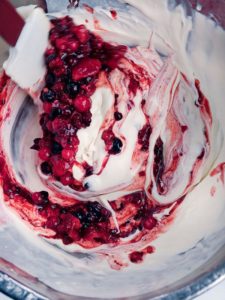 Impressive puddings and desserts
Dessert : Meringue Roulade with Rose Petals and Fresh Raspberries from Plenty More
Light, pretty, festive and special. This stunning meringue roulade is an equisite way to end your festive feast.
Find more wonderful Yotam Ottolenghi recipes here.