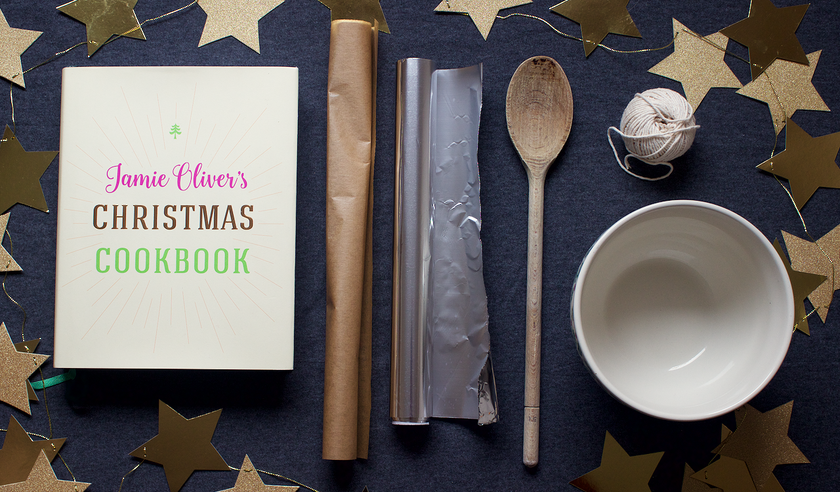 Want to take part in Stir Up Sunday this year? Here's our handy checklist for what you'll need to make your Christmas Pudding. 
Your chosen Christmas Pudding recipe - we're plumping for Jamie Oliver's recipe this year, from his brand new Christmas Cookbook. 
1 pudding basin - this can be ceramic or you could use a plastic lidded pudding basin instead and avoid that fiddly string work. 
Greaseproof paper - you'll need this to cover the top of your pudding, whether you use a ceramic or plastic basin. 
Kitchen foil - you'll need to this wrap your pud up if you're steaming it in a basin without a lid (like the traditional ceramic option). 
String - to wrap that Christmas pudding up nice and tight.
Your trivet of choice. Keep your pud off the base of the saucepan with a DIY trivet. We're using a small, hardy saucer, inverted with the pudding placed on top. 
A deep saucepan to simmer your pudding in. If you don't have a deep saucepan, you can simmer your pudding in the oven using a deep roasting dish and filling it up with water, so it reaches halfway up the pudding basin.
Mulled wine to keep your kitchen as jolly as possible. Or how about a super luxurious mug of hot chocolate instead? 
Sparkly star decorations optional but recommended for festive cheer, of course. 
If you're taking part in Stir Up Sunday this year, make sure to join our #HappyStirUp on our twitter channel where we'll be sharing step-by-step demos for the trickier parts of Christmas Pudding cooking. Plus we'll be celebrating all things Christmas Pud and giving away THREE essential Christmas cookbooks from three cookery legends.