Rustle up a taste of summer with some of our favourite lighter, curry recipes from Shelina Permalloo, Meera Sodha, Mary Berry and BBC Good Food. Perfect for easy, summer entertaining, these incredible recipes are sure to go down a treat.
This Sri Lankan-inspired curry is perfect as a midweek get-together meal, particularly if you've come home after work wanting something really easy but delicious to prepare.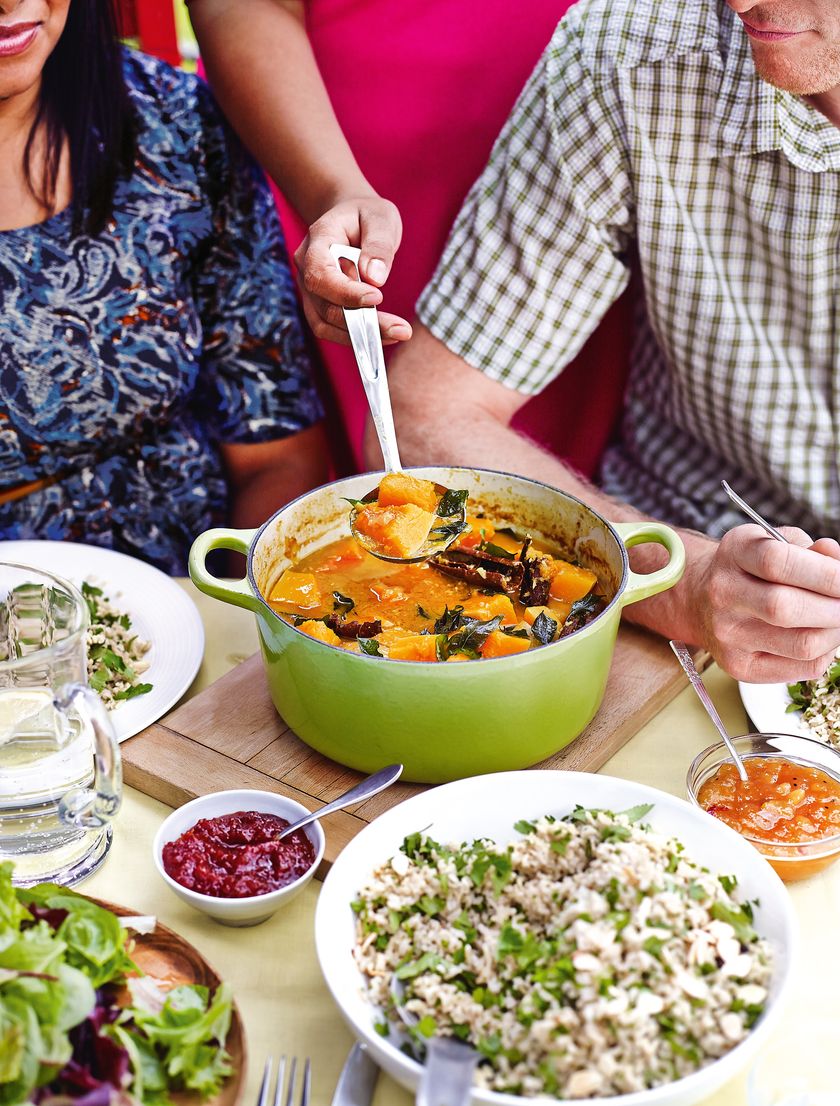 This spicy, summer dish is bursting with flavours of coriander, cumin, turmeric, almonds and cardamom. Serve with a cooling chopped salad for a light and refreshing supper.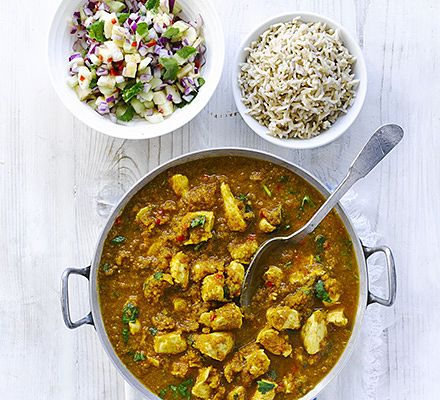 Meera's favourite fish to use in this curry is hake because its strong, sweet flavour complements the delicate but luxurious coconut curry, but you could easily use any other firm white fish.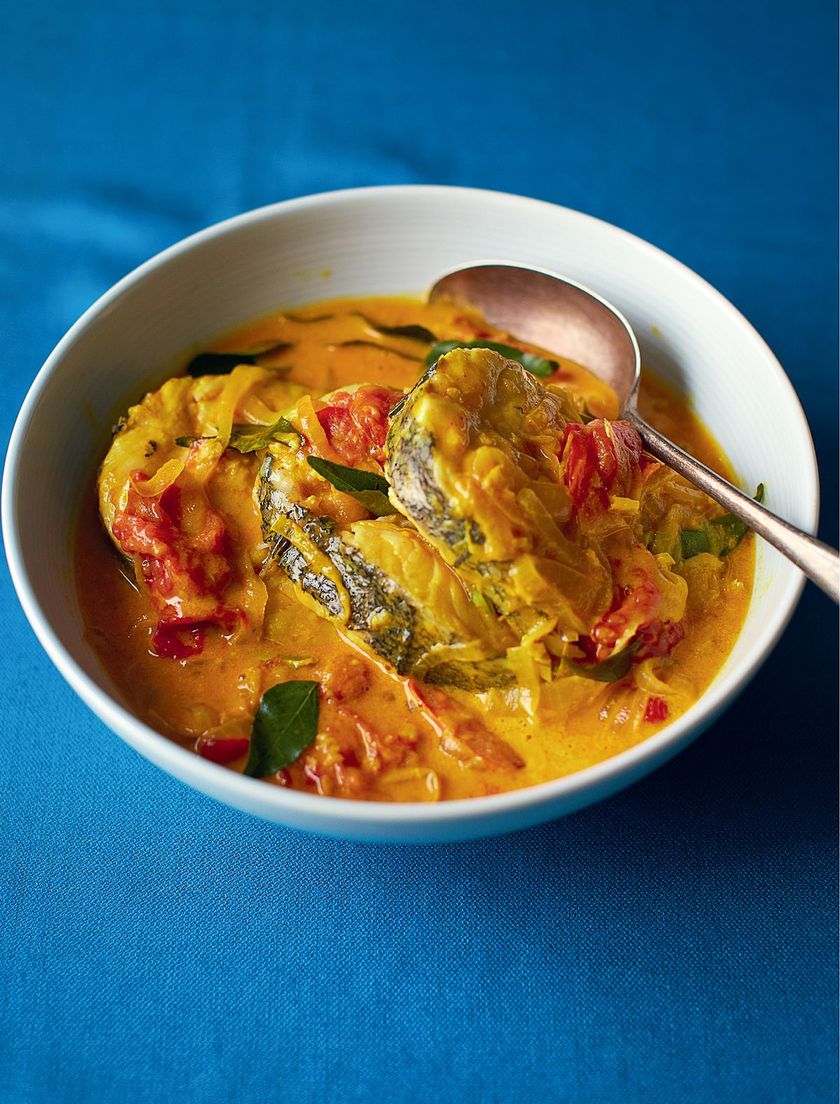 This classic Indian curry made from meat and lentils is flavoured with spices including cumin and ginger. It is mild, sweet and rich with just enough heat to satisfy most tastes. And best of all it benefits from being made a day in advance as it tastes even better the next day.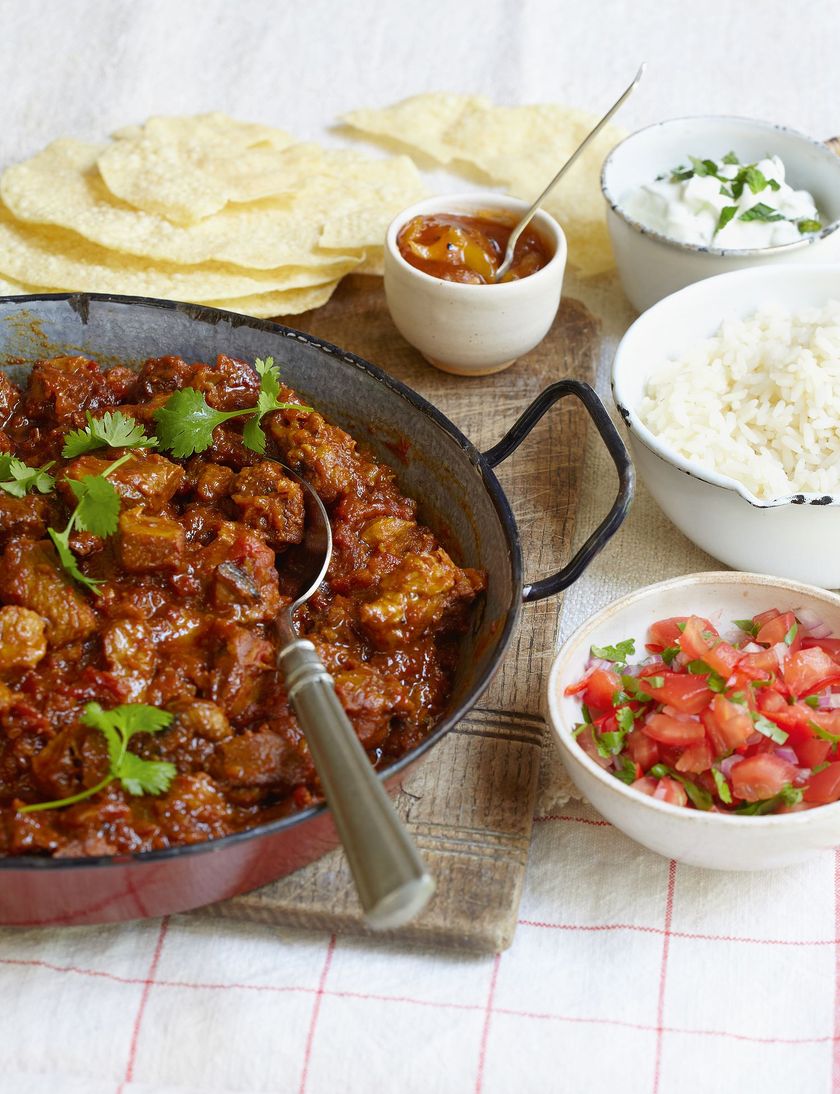 This well-balanced, super-healthy curry is suitable for vegans and contains two of your 5-a-day. The perfect, quick and easy curry to throw together on a week day.