You've ordered the turkey and you've got your gravy recipe down to a tee, but you want to add something a little different to your festive repertoire? From sexier sides to vegetarian show-stopper alternatives to exciting new ways with leftovers, Jamie's here to help with these recipes from his Christmas Cookbook. Not only is this ultimate Christmas cookbook packed with all the classics you need for the big day, you'll find loads of delicious recipes for edible gifts and party food, as well as new ways with leftovers and party cocktails, too. These are a few of our favourite recipes from Jamie Oliver's Christmas cookbook.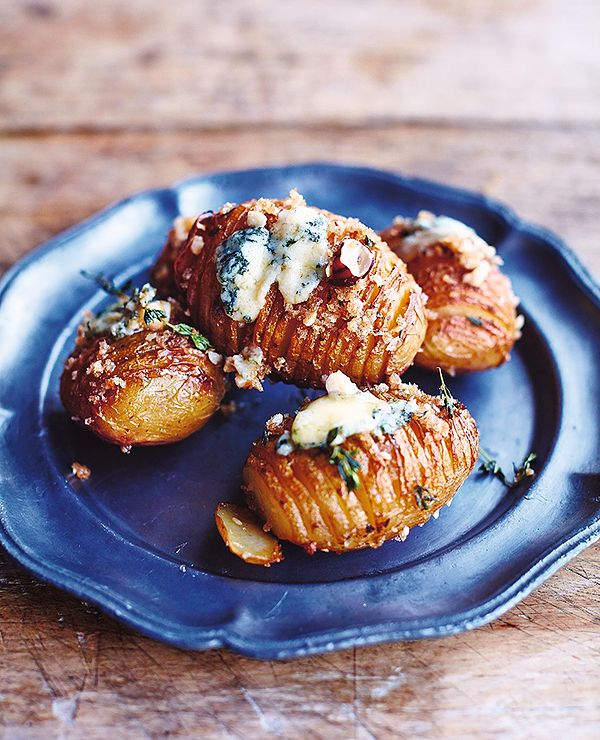 Jazz up your roast potatoes with Jamie's festive recipe for Hasselbacks with Blue Cheese and Crushed Hazelnuts. The perfect addition to your Christmas spread, or a great alternative to classic party canapés.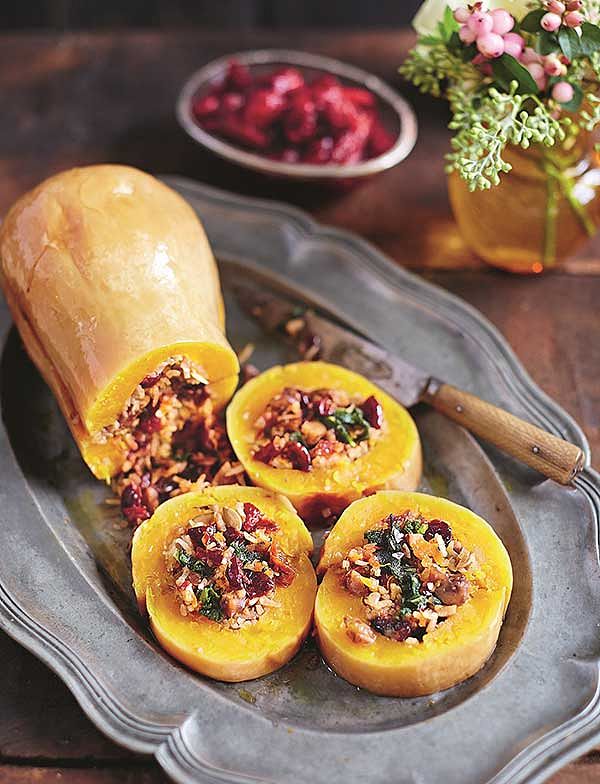 For a veggie alternative to the classic Christmas roast, try this flavour-packed Baked Squash Stuffed with Nutty Cranberry-spiked Rice. A real crowd-pleaser and a wonderful celebration of the season's ingredients.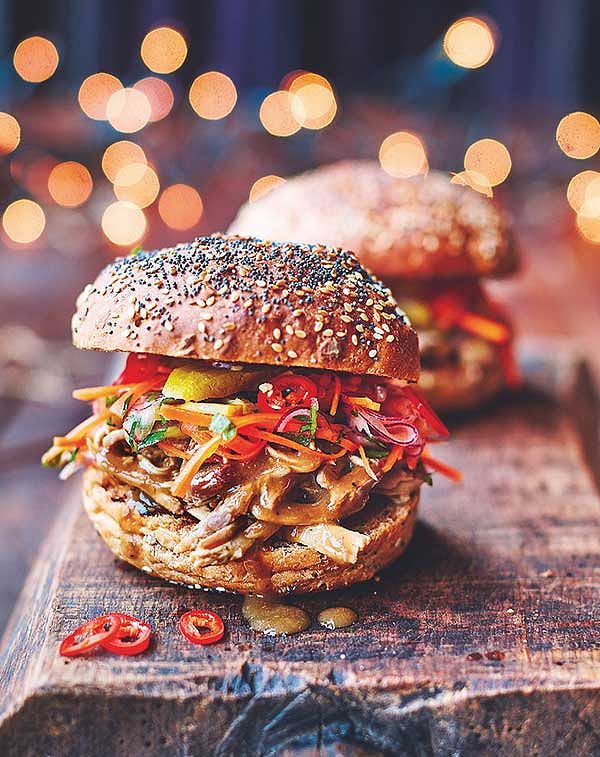 Get creative with your turkey leftovers and transform them into Jamie's Turkey Sloppy Joes, packed with succulent pulled meat, crunchy veg and plenty of gravy. It's a moist, lip-smacking burger that'll go down well on Boxing Day.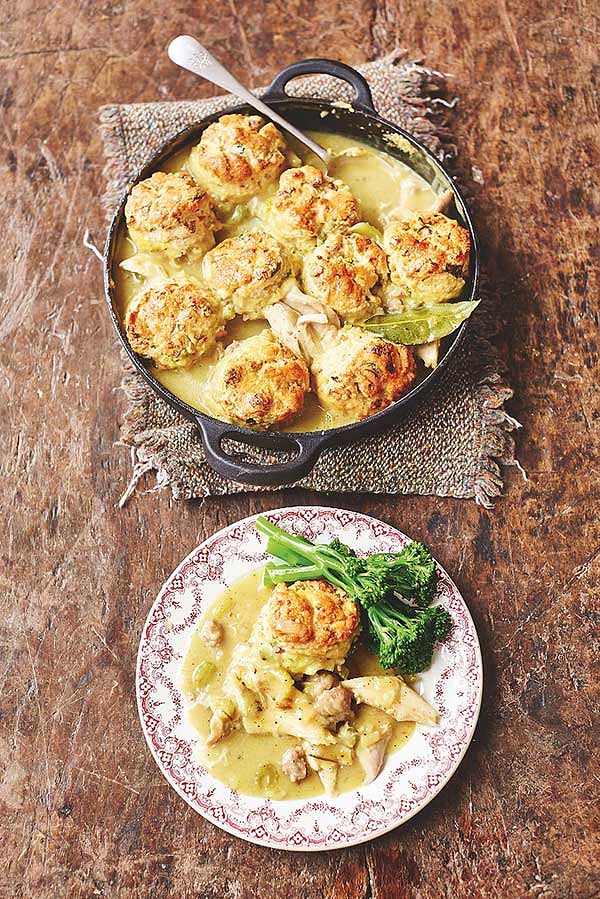 If burgers aren't your thing, turn your leftovers into a hearty Turkey Stew. Topped with bacon dumplings and served in a sweet leek gravy, this is a real winter warmer.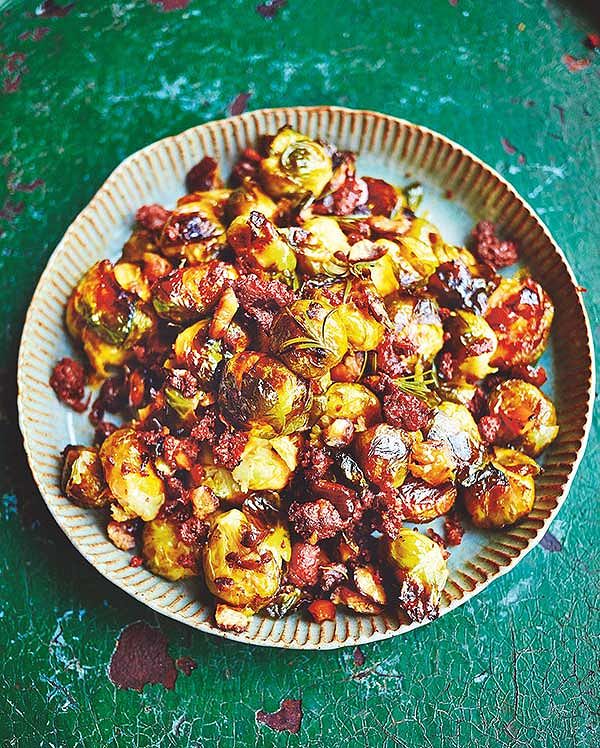 Give up boring Brussels and roast them instead with chorizo and chestnuts. This Squashed Brussels side dish  is guaranteed to get the family coming back for seconds.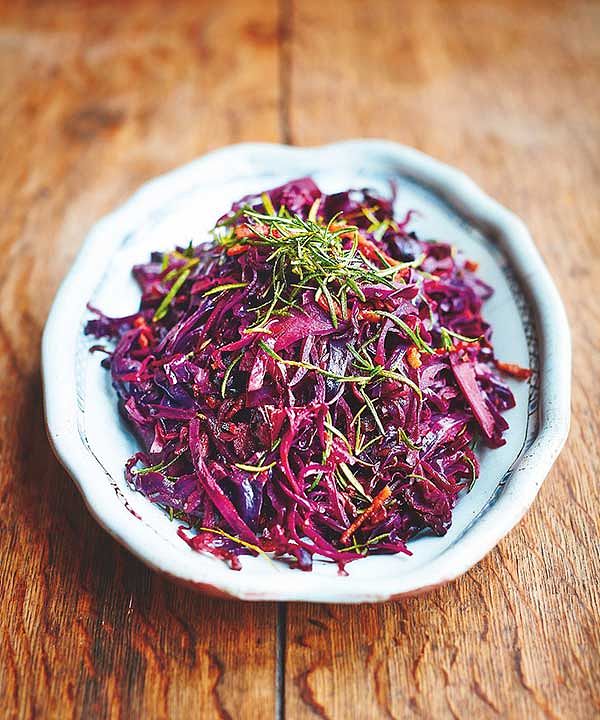 The humble red cabbage is a classic Christmas side, and Jamie's is even better. Try Jamie's Red Cabbage recipe, ramped up with crispy smoked bacon, rosemary, apple, fennel seeds and balsamic.
For a show-stopping dessert, try Jamie's Winter Bombe. It's an easy make-ahead alternative to traditional Christmas pudding, packed with festive flavours, from chocolate sauce and cherries to Vin Santo and Panettone.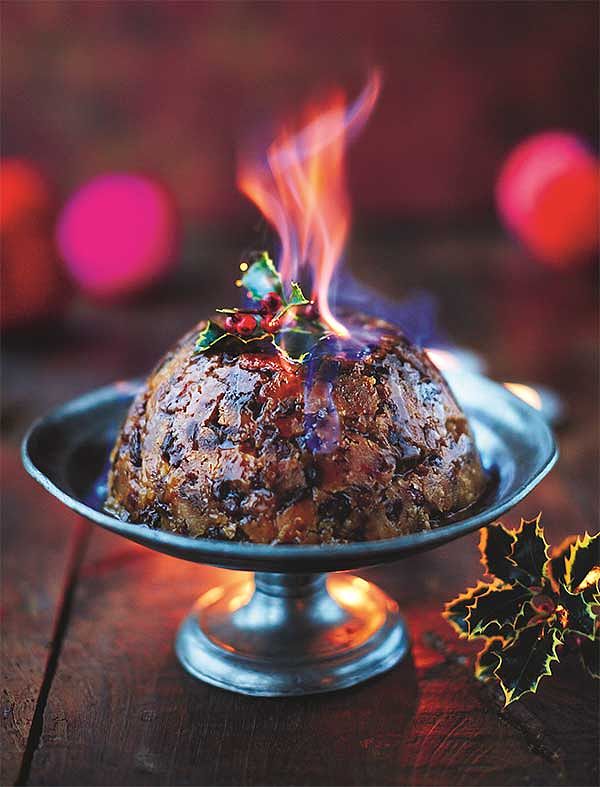 Or keep it traditional, but make it extra special with Jamie's ultimate Christmas Pudding. Loaded with sticky dates, raisins and cranberries, plump apricots, nutty pecan and fiery crystallised ginger, served with a swig of boozy bourbon and sweet golden syrup, it's the perfect way to round off your festive feast.
Grab your copy of Jamie Oliver's Christmas Cookbook for over 100 inspiring recipes to make your festive season a truly foodie one, plus all Jamie's failsafe tips and tricks to make your Christmas day cooking a breeze.