At the end of a long, hot day, there is nothing more pleasurable than kicking off your shoes, heading outside and soaking up the evening sun with a glass of something chilled. Make that moment extra special by preparing one of these sophisticated cocktails: four drinks that offer instant relaxation and refreshment with a touch of modern cool.
Rebujito from Morito by Samuel & Samantha Clark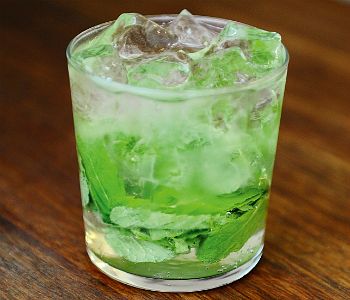 Spain's answer to Pimm's, the Rebujito combines sherry with lemonade mint and, of course, as much ice as can fit in a glass. One of the most refreshing drinks you'll try all summer.
Special Sangria from Tapas Revolution by Omar Allibhoy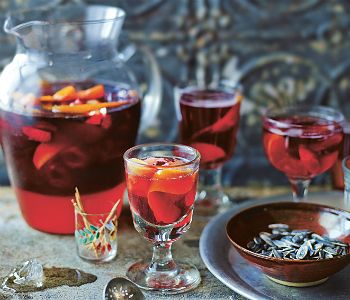 For most of us, Sangria conjures up images of childhood holidays in Spanish seaside resorts, but Spain's national drink is crying out for a grown up, sophisticated revival. Omar Allibhoy leads the charge with his light, sophisticated version. Take a jugful outside, sit in the sunshine and enjoy an instant holiday in a glass.
Summer Thyme from The Gilbert Scott Book of British Food by Marcus Wareing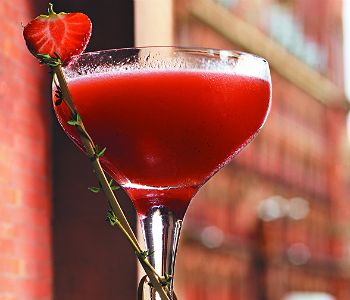 Marcus Wareing's The Gilbert Scott restaurant serves sophisticated British food and drink in London's beautifully restored St. Pancras station. The restaurant's popular Summer Thyme cocktail mixes strawberries with vodka and thyme; a drink to fit the grandeur of the restaurant's surroundings.
Buy The Gilbert Scott Book of British Food here.
Pimm's from Simon Hopkinson Cooks by Simon Hopkinson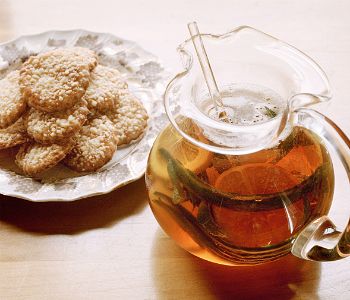 What summer drinks collection would be complete without a recipe for the eternally popular British Pimm's? Simon Hopkinson's version is light and crisp. As the recipe instructs, make up a jugful and "imbibe forthwith".
Buy your copy of Simon Hopkinson Cooks here.
Check out all the recipes from our Big Summer Munch. Happy summer eating!