For a special Christmas Eve dinner that's packed with festive flavours but not as labour intensive as the main event, this sumptuous menu from Mary Berry's latest cookbook, Simple Comforts ticks all the boxes. Start with delicate crab blinis, feast on a beautiful orange-glazed ham with slow-simmered cabbage, and round it all off with a simple steamed chocolate pud.
Starter: Crab and Herb Blinis with Pickled Fennel Herb Salad from Simple Comforts
These delicate blinis are topped with a luxurious crab, crème fraîche and horseradish mix, served up with a sharp fennel salad that cuts through the creamy shellfish beautifully. Serve them as little canapés or a sit-down starter.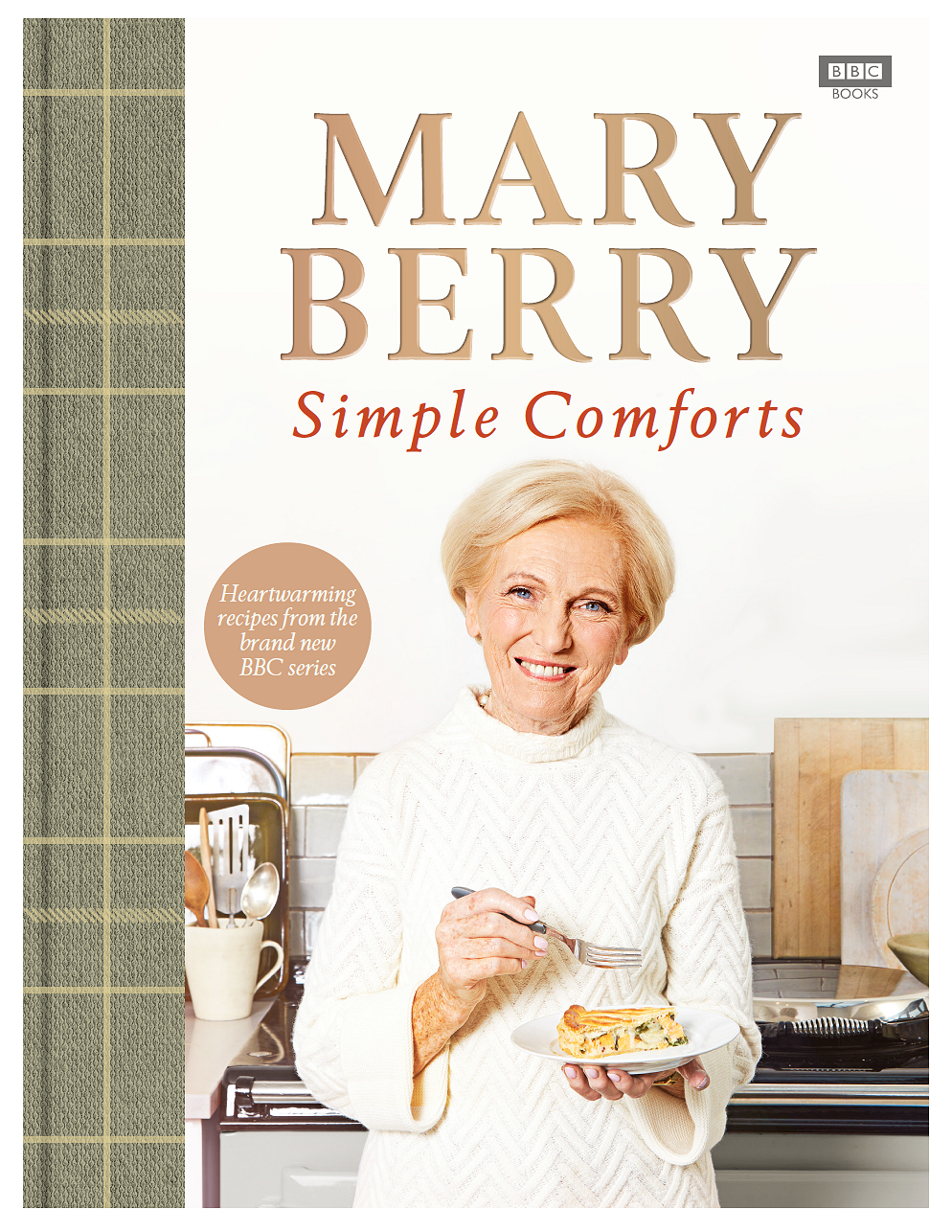 Simple Comforts
Heart-warming comfort dishes from the nation's favourite cook
With easy, family-friendly recipes as well as all-out weekend feasts
Including chapters full of indulgent bakes and sweet treats
Main: Orange-Glazed Ham with Mango and Orange Salsa from Simple Comforts
"A beautiful glazed gammon is a simple but tasty way to serve a great centrepiece", says Mary, whose given this classic Christmas dish a sharp, citrussy glaze and served it up with a refreshing mango and orange salsa. This will go wonderfully with mash and a gloriously slow-simmered red cabbage (see below). 
Order a copy of Mary Berry's Simple Comforts here.
Side: Simmered Red Cabbage and Cider from Simple Comforts
Slow-cooked for around three hours, this cabbage will melt in your mouth. Teamed with cider and redcurrant jelly for a sharp sweet vibe, this can also be made up to 12 hours ahead and reheated when you're ready to eat. 
Order a copy of Mary Berry's Simple Comforts here.
Dessert: Chocolate Steamed Pudding with Chocolate Sauce from Simple Comforts  
There's nothing too complicated about this comfort pud making it a good one for Christmas Eve. With a gloriously light sponge that's rich in flavour, and served with a divine pouring sauce, everyone will go mad for this.