The unsung hero of midweek cooking, a warming and nourishing soup offers offers instant comfort at the end of a long day. We're always on the lookout for new quick and healthy soups to add to our midweek meal repertoire, and these recipes from Melissa Hemsley have made it straight to the top of our 'must cook' list.
One half of foodie sister double act Hemsley and Hemsley, Melissa has always championed flavour-packed, nutritious food. In her first solo cookbook - Eat Happy - she focuses on healthy feel-good dishes that can be on the table in 30 minutes or less. From breakfasts and bowl food to simple vegetarian and meat mains (and a dessert chapter we have totally fallen in love with), this is flavour-packed food you can whip up on a weeknight.
Just like us, Melissa loves to make healthy soups. In the introduction to Eat Happy's Bowl Food chapter she says, "Soups are the ultimate easy and simple meal - affordable, flexible and portable. My supercharged soup recipes are hearty, full of goodness and satisfying, not to mention really easy to make and digest". Just what we all need from a midweek meal!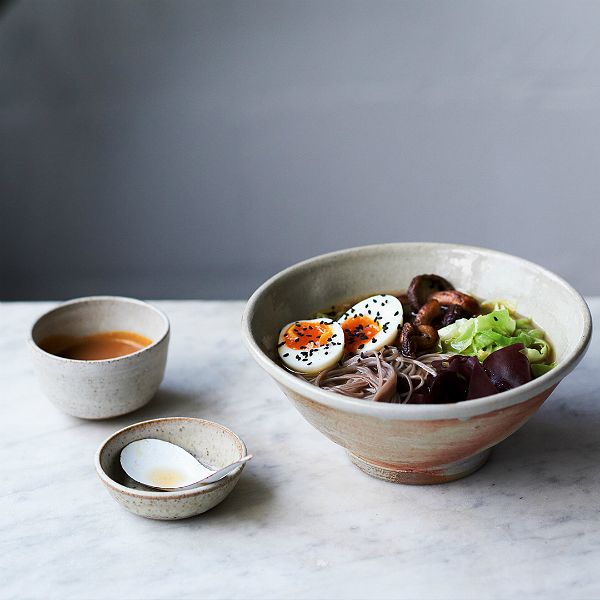 Soothing, easy and restorative, this Asian-inspired noodle soup from Melissa's Eat Happy cookbook is a perfect way to start the week.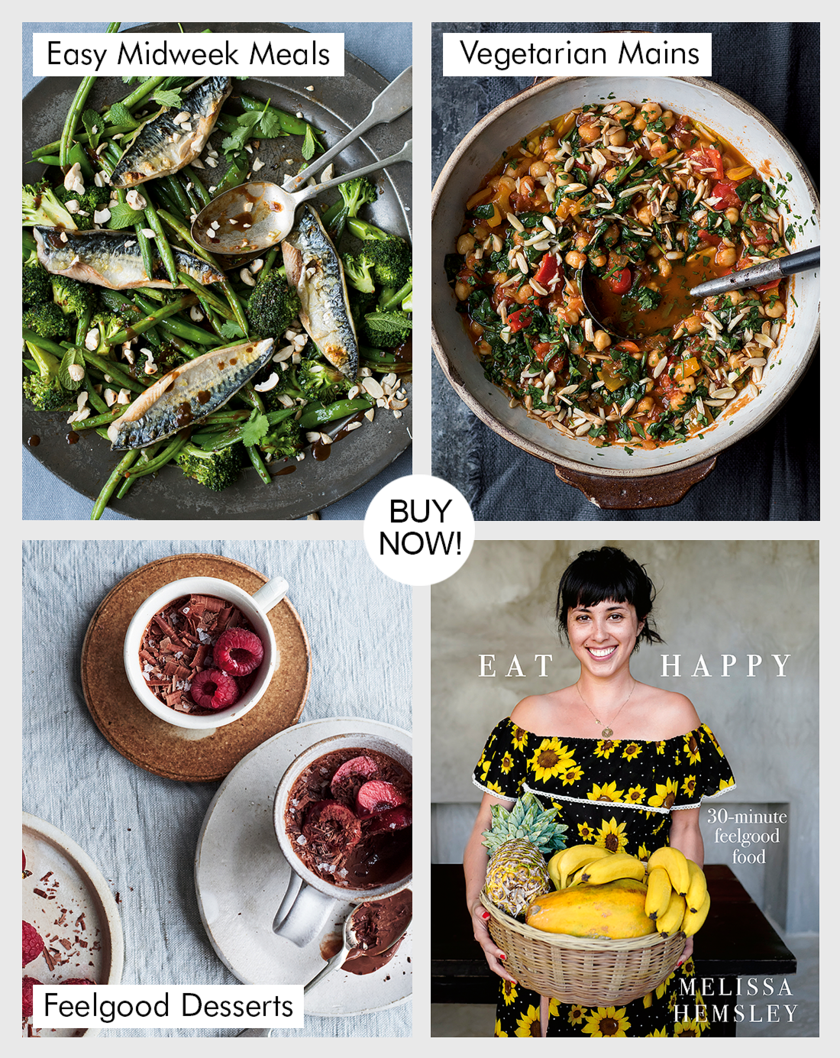 Shredded Chicken, Carrot and Dill Soup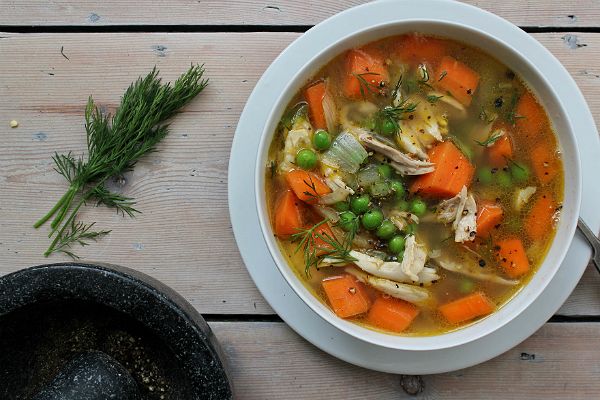 Melissa's warming and comforting chicken soup has a depth of flavour that belies how easy it is to make with leftover chicken and basic vegetables. This is a soup to restore you when you are feeling out of sorts.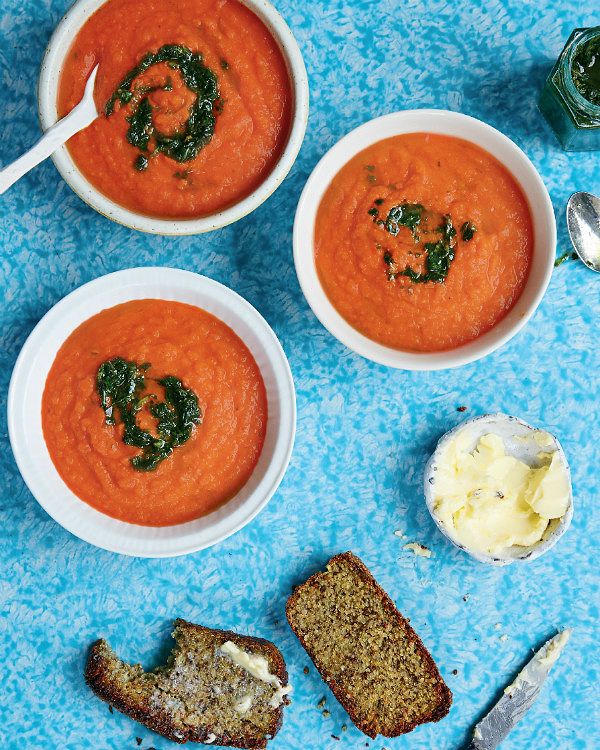 Quick, easy and healthy, Melissa's (and sister Jasmine's) recipe for Cream of Tomato Soup from their Good + Simple book uses carrots to add sweetness and beans to create a deliciously creamy texture.
Click this way for even more healthy soup recipes.